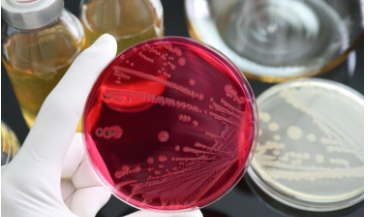 The Centers for Disease Control and Prevention (CDC) revealed today a significant surge in human infections caused by a multidrug-resistant (MDR) strain of Salmonella associated with Mexico in 2021 and 2022.
In a Morbidity and Mortality Weekly Report published today, researchers from the CDC, the US Department of Agriculture, and various state and local public health departments disclosed that the number of clinical isolates of the MDR strain of Salmonella enterica Newport doubled in 2021 compared to the baseline of 2018 to 2020 and remained elevated in 2022. This particular strain, identified in the United States in 2016, has connections to travel to Mexico, consumption of Mexican-acquired cheese, and beef from both Mexico and the United States.
READ: "Unveiling the Game-Changer: The Ultimate Guide to Variant-Containing COVID-19 Vaccines!
Named REPJJP01, this strain has now been identified in all 50 states and the District of Columbia, leading to several multistate outbreaks.
Salmonella
The REPJJP01 strain was initially linked to a multistate outbreak from June 2018 to March 2019, resulting in 255 infections and 60 hospitalizations. Investigation into the outbreak revealed that 43% of the infections, mostly tied to individuals who had traveled to Mexico, were associated with Mexican-style soft cheese purchased in Mexico. The strain was also found in beef products from both Mexico and the United States, indicating its presence in cattle from these regions.
Prompted by an increase in REPJJP01 reports to the CDC's PulseNet database in 2021, a subsequent investigation involved whole-genome sequencing of clinical isolates and interviews with patients to gather travel and food-exposure information. The 641 human isolates obtained in 2021 and 2022 exceeded twice the annual baseline cases from 2018 to 2020 (315). The authors estimate that the actual number of Salmonella cases is likely higher, with approximately 29 cases for each culture-confirmed case.
The rise in infections from this MDR strain is troubling due to limited treatment options, more severe outcomes, and increased opportunities for the spread of resistance genes. Of the 1,282 people with culture-confirmed REPJJP01 infections in 2021 and 2022, 56% were Hispanic or Latino. Additionally, 48% of the 721 patients with known travel history reported visiting Mexico in the month before falling ill.
Among the patients with hospitalization data, 33% were hospitalized, and 2 died. The majority of patient isolates (89%) were resistant or had reduced susceptibility to at least one recommended antibiotic, and 87% were multidrug-resistant.
The CDC emphasizes its collaboration with local and state health departments to pinpoint infection sources and advises clinicians to be vigilant regarding potential multidrug resistance in travelers to Mexico with salmonellosis. Consumers are also cautioned to adhere to food safety practices while abroad, including avoiding street vendor-sold beef or other foods.