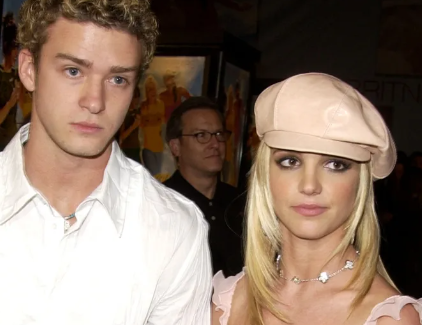 Britney Spears shocks the world with a revelation in her upcoming memoir, recounting a deeply personal and previously undisclosed event from two decades ago. According to an excerpt published by People, Spears discloses her unexpected pregnancy with Justin Timberlake and the subsequent abortion during their high-profile relationship. In her book, "The Woman in Me," Spears expresses her love for Timberlake and their shared aspirations for a future together. However, she recounts Timberlake's reluctance, stating that they were not ready for parenthood at such a young age.
READ: "Breaking News: Girl's Day's Sojin and Actor Lee Dong Ha's Whirlwind Romance Ends in Surprise Wedding Announcement – Read Sojin's Heartfelt Message
Spears candidly writes about her inner turmoil, revealing her conflicted emotions at the time. Reflecting on the difficult decision, she admits that while she personally was hesitant, Timberlake's firm stance against becoming a father influenced her choice. The excerpt sheds light on the lingering emotional impact of the experience, labeling it one of the most agonizing moments in her life.
Britney Spears
Despite the heartbreaking episode with Timberlake, Spears later married Kevin Federline, with whom she has two sons. Timberlake, on the other hand, tied the knot with actress Jessica Biel and became a father to two sons.
"The Woman in Me," set to be released on October 24, promises to unravel more of Spears' intimate journey and is already generating significant attention and discussion across various platforms.