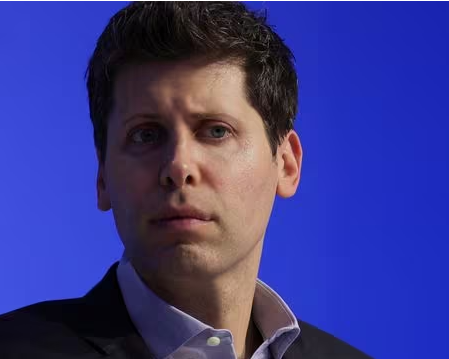 Sam Altman has been a prominent figure in Silicon Valley for an extended period. Serving as the CEO of OpenAI from 2015 to 2023, Altman, often praised for his moral and ethical stance in the tech industry, was relieved of his leadership role on November 17. The board cited concerns about Altman's lack of consistent candor in communications, impeding the board's ability to fulfill its responsibilities.
READ: "Unlock the Secret to Irresistible Thanksgiving Mashed Potatoes: The Game-Changing Brown Butter Method Revealed!"
Following Altman's removal, Mira Murati, the company's chief technology officer, was appointed as the interim CEO due to a loss of confidence in Altman's leadership skills. Altman, reacting to the news on X (formerly Twitter), likened the experience to "reading your own eulogy while you're still alive."
Sam Altman
Altman intends to publicly address his departure in the future, offering only additional context by retweeting Greg Brockman, OpenAI's former president. The board similarly removed Brockman from his leadership position and board membership. On social media, Brockman expressed surprise and confusion, stating he is "still trying to figure out exactly what happened." Both Altman and Brockman conveyed that the board's decision came as a shock, and time will unveil the reasons behind this drastic step.
Shifting focus to Sam Altman's financial standing, The Street reports that the entrepreneur has amassed a fortune of approximately $500 million through various business ventures. Assessing an individual's net worth can be challenging without access to tax returns, particularly when valuing assets. Altman's investments in tech companies, such as Airbnb and Stripe, along with his role as chairman at Helion, a nuclear fission firm, contribute to his substantial net worth.