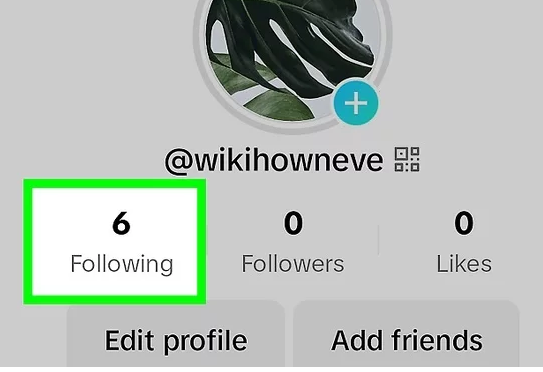 Open my tiktok following feed Are you interested in exclusively viewing content from the new TikTok accounts you've recently followed? Perhaps you're simply looking to access a comprehensive list of the accounts you follow. Navigating TikTok's user interface can be a bit challenging, especially for newcomers. In this guide, we'll provide detailed step-by-step instructions on how to locate and open your TikTok following feed, review your followers, and manage your follow list's privacy settings. We'll also walk you through the process of following and unfollowing users on TikTok.
READ:Best USB Car Chargers (Review) in 2022 – Autoblog Commerce | Autoblog
Open my tiktok following feed
Launch the TikTok app on your Android, iPhone, or iPad.
By default, the app will open to the For You Page.
If you're using a computer, you can access TikTok through your web browser.
At the top of the page, tap the "Following" button.

This action will open a feed containing videos exclusively from the users you follow.

You can seamlessly switch between your Following Feed and the For You Page by tapping "For You" at the top of the screen to return to the FYP.
Viewing the List of Accounts You Follow:
Open the TikTok app.
To view a complete list of the users you follow, follow these steps within the TikTok app:

Click the profile icon located in the bottom right corner of your Android device's TikTok app. This will open your user profile.
Tap the word "Following" under your profile picture. The app will display a list of all the users you are following.
If you follow someone, and they also follow you back, you will be listed as "Friends" on this page.
Privacy Settings for Your Following List:
By default, other TikTok users can see who you follow.
To make your following list private, follow these steps:

On your profile, tap the menu icon (☰) located in the top right-hand corner.
Select "Settings and privacy."
Choose "Privacy."
Scroll down and tap "Following list." Here, you can modify who can view your following list.

Alternatively, you can make your entire TikTok account private by toggling the "Private account" option within the Privacy menu.
Following and Unfollowing Users on TikTok:
To follow a TikTok user you're interested in, follow these steps:

Locate a TikTok user you wish to follow. You can find people on TikTok through various methods, such as:

Coming across their TikTok content on your For You Page.
Checking out your friend's following or follower lists.
Exploring follower suggestions in your inbox.

Tap the red "Follow" button.

You can follow someone directly from their profile, your inbox, or by checking out someone else's followers or following list.
Additionally, you can follow someone directly from a TikTok video by clicking the red "+" button beneath their profile picture.

If you wish to unfollow someone, simply tap the "Unfollow" button.

Once you've followed someone, the "Follow" button will change to a gray "Unfollow" button.
Tapping the "Unfollow" button will remove you from that user's list of followers.