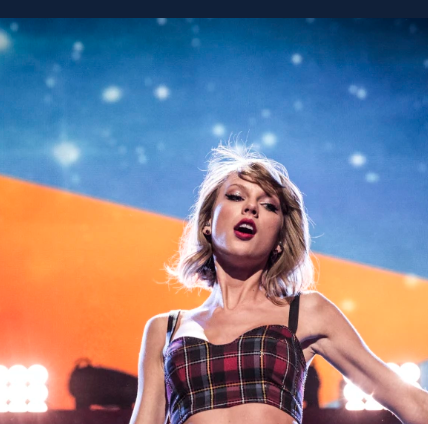 The Billboard charts might once again make room for Taylor Swift  upcoming release, "1989 (Taylor's Version)," marking the nine-year anniversary of the original album's launch. Back in 2014, Swift's career soared to new heights with the success of "1989." Hits like "Shake It Off" and the star-studded "Bad Blood" music video helped the album surpass even "Frozen" as the year's top-selling record.
READ: Giorgia Meloni, the Prime Minister of Italy, had her partner, Andrea Giambruno, reportedly asking female colleagues to engage in group sex.
While the purpose behind Swift's re-recording project was to reclaim her work, the "Taylor's Version" albums have all been resounding triumphs. Each of the three re-recordings has debuted at No. 1, with successive releases outperforming their predecessors.
Taylor Swift
Anticipation is high for the re-recording of "1989." Here's what we know so far:
Release Date: "1989 (Taylor's Version)" is scheduled for a midnight release on Friday, following its announcement during the final leg of the Eras Tour in Los Angeles on August 9. Swift confirmed the news on her Instagram, expressing her excitement for the additional tracks in the album.
New Tracks: Swift unveiled the tracklist in a classic Swiftie fashion, using an intricate puzzle that fans deciphered to reveal the names of the five vault tracks, which were not part of the original album. The revealed titles include "Now That We Don't Talk," "Suburban Legends," "Say Don't Go," "Is It Over Now?," and "Slut!"
Collaborations: While there don't appear to be any featured collaborations on "1989 (Taylor's Version)," fans have been speculating about dream collabs, with some hoping for a Harry Styles feature on the track "Style."
Easter Eggs: In true Swiftdom style, Taylor Swift teased fans with cryptic posts on her Instagram story, sparking intense speculation about potential lyrics from the vault tracks. Some even suggested that lines like "Aquamarine" and "Moonlit swimming pool" could be titles of bonus songs.