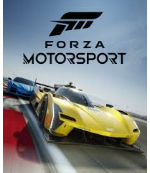 Turn 10's racing game, Forza Motorsport, is set to launch in a matter of days for Premium Edition buyers. However, it will become available to those who didn't purchase the premium edition next week on October 10. The specific release timing depends on your version and location.
READ:Digital News Report highlights key social media trend: what others should we know about?
Players who opted for early access will be able to enjoy it starting October 5 at 12:01 AM local time, except for Central and Pacific Time zones in the US, where it unlocks at 11:01 and 9:01 on October 4, respectively. This leaves some ambiguity regarding the unlock time for players in Mountain Time, as the studio hasn't provided a clear explanation.
Forza Motorsport
Forza Motorsport, unlike Forza Horizon 5, offers a more traditional racing experience on tracks rather than open terrains. Expect precision driving rather than navigating sandstorms or volcanic landscapes.
Leading up to its launch, Turn 10 made significant changes to the career mode and AI behavior. Now, AI opponents exhibit "professional driver" behavior, and players earn Car Points instead of money to unlock new vehicles.
Here are the release times for Forza Motorsport in various locations:
Seattle
Early Access: October 4 at 12 AM local time
General Release: October 9 at 9:01 PM PT
Chicago
Early Access: October 4 at 12 AM local time
General Release: October 9 at 11:01 PM CDT
New York
Early Access: October 5 at 12 AM local time
General Release: October 10 at 12:01 AM EDT
Ciudad De Mexico
Early Access: October 5 at 12 AM local time
General Release: October 10 at 12:01 AM CST
São Paulo
Early Access: October 5 at 12 AM local time
General Release: October 10 at 12:01 AM
London
Early Access: October 5 at 12 AM local time
General Release: October 10 at 12:01 AM BST
Berlin
Early Access: October 5 at 12 AM local time
General Release: October 10 at 12:01 AM CEST
Saudi Arabia
Early Access: October 5 at 12 AM local time
General Release: October 10 at 12:01 AM AST
India
Early Access: October 5 at 12 AM local time
General Release: October 10 at 12:01 AM IST
China
Early Access: October 5 at 12 AM local time
General Release: October 10 at 12:01 AM HKT
Japan
Early Access: October 5 at 12 AM local time
General Release: October 10 at 12:01 AM JST
Sydney
Early Access: October 5 at 12 AM local time
General Release: October 10 at 12:01 AM AEDT
Auckland
Early Access: October 5 at 12 AM local time
General Release: October 10 at 12:01 AM NZDT
Steam Players
Early Access: October 5 at 12 AM local time
General Release: October 10 at 12:01 AM EDT