With increasing digitization, there has been a shift in the purchasing habits of people in recent years. Thanks to the pandemic, the global e-commerce market shot up to over $26 trillion. Among the top-selling products online, the health insurance industry witnessed one of the highest demands, with over a 40% increase. The insurance industry made great strides in digitizing its policies and processes. The availability of online health insurance has spurred the industry and improved access to insurance products and services across India.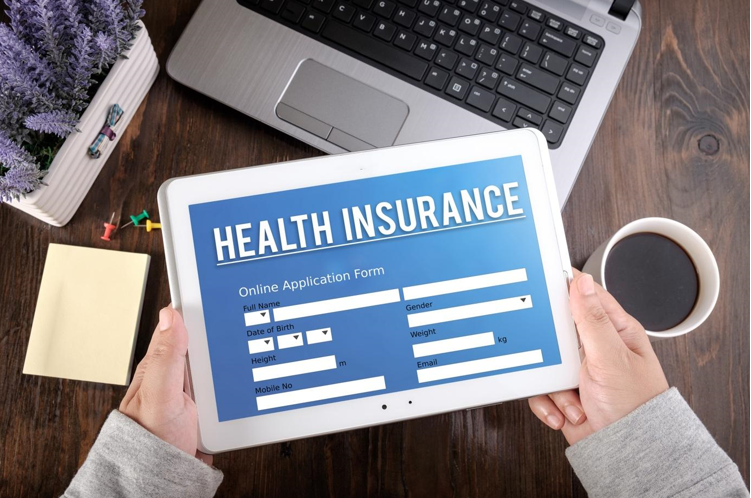 Image Source: Shutterstock
Here is all you need to know about buying health insurance plans online:
Ease and convenience of purchase
Today insurers have facilitated highly responsive websites and mobile apps to buy health plans according to one's needs. This makes buying health insurance online as easy as buying clothes or gadgets from any e-commerce website. Just fill in the required details, like the insured person's age, health conditions, and the desired sum insured. One can even customize the policy online at the time of renewal.
Minimal documentation
Buying health insurance online requires minimal documentation. Most insurers will only ask you to upload soft copies of your documents. This takes away the hassle of handling multiple hard copies and is good for the environment too!
Affordable premium
Online insurance does away with insurance agents, thus, saving insurers from paying commissions. This benefit is passed on to their customers by way of lowered premium rates. Also, several insurers, for instance, Care Health Insurance, offer special discounts on buying health insurance policies through their online portal.
Facilitates easy comparisons
Before buying health insurance online, compare multiple policies to choose one that best suits your needs. You can check out policy details easily on the insurance company's websites or via aggregator websites that facilitate comparison.
Access to correct information
You can easily access all relevant information required when buying health insurance online. This includes the coverage policy details, exclusions list, and terms and conditions. This information is not as simple to get from insurance agents who may try to push their choice of policy onto you.
Pre- and post-sales service
Many online health insurers offer pre-sales services in the form of online premium calculators that can help determine the optimum premium for your requirements. You can also get an instant quote on their websites. As a post-sales service, insurers like Care Insurance offer instant claim support, premium reminders, WhatsApp updates, and more.
Process Of Buying Health Insurance Policy Online:
Research and compare: Before settling on a policy, compare different health insurers. Read the fine print and try to compare the insurer's reliability, claim settlement ratio, claim filing process, list of network hospitals, etc., to select the right insurer.
Visit the company website: Once you choose an ideal insurer, visit their website and find a suitable health plan that meets your needs. Also, you can compare the same product with other insurers based on the policy's features, benefits, coverage, add-on benefits, and more.
Choose your plan: Insurers have multiple health plans; choose the one that best fits your requirements. If you are young and unmarried, an individual health plan might be ideal for you. Whereas family floater plans are ideal for married individuals with dependent children.
Get the Quote: Once you have chosen the most suitable health policy for yourself or your family, fill in the required details to get an approximate premium calculation. Also, this will involve filling up your contact details, and other information like your age, health status, the eldest member's age in case of family cover, and more. You can customize the sum insured and add-on benefits based on your healthcare needs.
Upload documents and make payment: You may be asked to upload KYC documents. Once you have uploaded all the required documents, you can make easy payments through digital modes like debit/credit card, net banking, or even through EMI options. Thereafter, you will receive the policy documents instantly at your e-mail address.
Buying health insurance online is an easy and convenient process. It gives you the freedom to compare multiple policies easily to make the right choice. Moreover, purchasing the policy online is a hassle-free and easy experience. So, go ahead and make the most of these benefits by opting for health insurance online today.