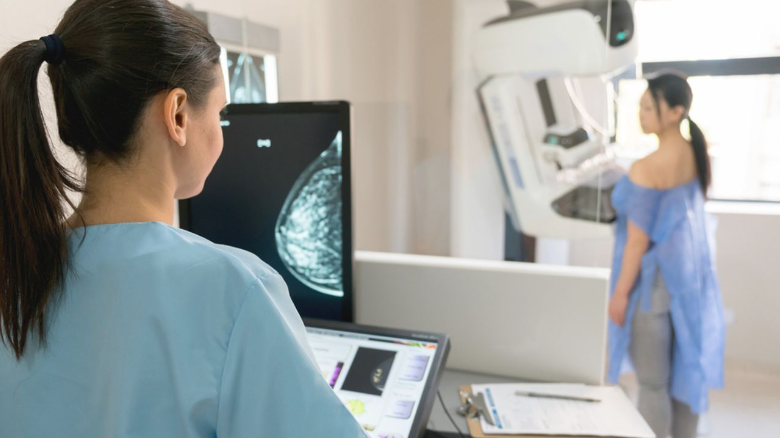 In a significant stride towards breast cancer prevention, tens of thousands of women in England can now benefit from Anastrozole, a drug initially used for treatment, which has recently been licensed as a preventive measure. Recent trials have demonstrated that Anastrozole can potentially reduce the incidence of breast cancer by nearly 50% in post-menopausal women with moderate or high risk.
This development is hailed as a major step forward by charities, particularly for women with a significant family history of breast cancer. Here, we delve into the details and implications of this groundbreaking decision.
Anastrozole: A New Preventive Option
Anastrozole, a drug with a longstanding history in breast cancer treatment, is now being repurposed to provide a preventive solution. This development comes after recent trials showcased its remarkable potential in significantly reducing the occurrence of breast cancer, particularly in post-menopausal women at moderate or high risk of the disease. This shift in Anastrozole's application is a ray of hope for thousands of women who previously faced a higher risk of breast cancer.
Broad Eligibility
The licensing of Anastrozole as a preventive measure opens the door to a substantial number of eligible women. An estimated 289,000 women may be candidates for this drug. If a quarter of this potential beneficiary group chooses to embrace this new preventive measure, it could lead to averting around 2,000 cases of breast cancer in England. This not only provides hope but could also result in significant cost savings for the National Health Service (NHS).
10 Must-Know Classified Ad Tips for Maximum Results – Your Ultimate Guide!
Who Should Consider Anastrozole?
Women who believe they are at higher than normal risk of breast cancer due to family history or other factors can initiate the process by contacting their general practitioner (GP). Your GP can then facilitate a referral to a specialist who will conduct a comprehensive risk assessment to determine the best course of action. This step is crucial in tailoring preventive measures to individual needs.
The Economics of Anastrozole
A unique advantage of Anastrozole is that it is an off-patent drug. This means that multiple pharmaceutical companies can manufacture it, making it available at a reasonable cost. The ability to produce Anastrozole inexpensively opens the door for wider accessibility.
A Personal Testimony
Lesley-Ann Woodhams, 61, is one of the many women who have completed a five-year course of Anastrozole. For her, the decision was simple. She had witnessed her mother's battle with breast cancer and opted for Anastrozole to reduce the constant worry and uncertainty that breast cancer might be her fate. Lesley-Ann describes this drug as a gift, offering peace of mind and a promising future.
Why Anastrozole?
Prof Peter Johnson, NHS England's national clinical director for cancer, considers Anastrozole a compelling option for those at high risk of breast cancer. Research suggests that Anastrozole is not only more effective in protecting against breast cancer but also presents fewer side effects compared to tamoxifen, an existing preventive treatment. Concerns about blood clots and endometrial cancer, often associated with tamoxifen, are less pronounced with Anastrozole.
A Major Step Forward
Baroness Delyth Morgan, the chief executive at Breast Cancer Now, emphasizes the significance of extending Anastrozole's license to include its use as a risk-reducing treatment. This monumental decision allows eligible women with a significant family history of breast cancer to take steps towards reducing their chances of developing the disease.
The Prevailing Breast Cancer Scenario
Breast  remains the most common  in England, with over 47,000 new cases diagnosed annually. An overwhelming eight out of ten cases are identified in women aged over 50.
Genetic Factors and Increased Risk
Women carrying mutations in the BRCA genes face a higher risk of developing both breast and ovarian . Those with a family history of cancer are at an increased risk, with a significant impact on the likelihood of developing breast cancer.
A Glimpse into the Future
Health Minister Will Quince expresses his delight at the approval of Anastrozole for breast cancer prevention. It is a testimony to the positive impact the drug has had in treating post-menopausal women. Licensing it for preventive purposes is a transformative step that promises to spare women from the clutches of this cruel disease.
NHS chief executive Amanda Pritchard believes that licensing Anastrozole for preventive use is just the beginning. It represents the first step towards making this risk-reducing option accessible to all those who stand to benefit from it.
Anastrozole acts by inhibiting an enzyme called aromatase, thereby reducing the levels of the hormone estrogen. Administered as a 1mg tablet, it is taken once a day for a duration of five years. Remarkably, its protective effect endures for several years after the treatment is completed.
Patients who experience side effects should consult their doctor or pharmacist. Common side effects include hot flushes, weakness, joint pain or stiffness, skin rash, nausea, headache, osteoporosis, and depression.
Conclusion
The licensing of Anastrozole as a preventive measure against breast cancer marks a watershed moment in the fight against this disease. It offers hope to thousands of women who previously lived under the shadow of breast cancer's threat. As the healthcare community and individuals continue to explore and adopt this groundbreaking approach, there is optimism for a future free from the anguish of breast cancer.