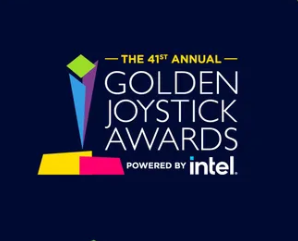 Wondering about the Golden Joystick Awards broadcast this year? You're in the right place.The gaming awards ceremony unfolds at London's Royal Lancaster Hotel this Friday, November 10, at 8 am PT / 11 am ET / 4 pm GMT. This edition boasts a record-breaking 23 awards, with Baldur's Gate 3 and The Legend of Zelda: Tears of the Kingdom leading with five nominations each. The event will feature familiar faces such as Yuri Lowenthal from Marvel's Spider-Man 2 and Ben Starr from Final Fantasy 16 presenting awards.
READ: Unveiling the Epic Showdown: Starfield vs. Skyrim – Which Will Reign Supreme in the Gaming Universe?"
The good news is that you have multiple options to catch the show from the comfort of your home. Here's how to watch the Golden Joystick Awards for 2023.
Joystick
You can tune in on YouTube, Twitch, Steam, Bilibili, Facebook, TikTok, and Twitter at 8 am PT / 11 am ET / 4 pm GMT on November 10. Additionally, you can watch the event through GamesRadar+, PCGamer, and TechRadar Gaming.
This year's Golden Joysticks will showcase over 115 games, studios, hardware, and actors across 20 award categories, with public votes determining the winners. Categories like 'Ultimate Game of the Year' and 'Studio of the Year' will be decided by public vote, while 'Critic's Choice' and 'Breakthrough Award' will be chosen by critics. Despite some recent releases missing the September 29 cut-off for certain categories, titles like Alan Wake 2 and Marvel's Spider-Man 2 are contenders for the prestigious 'Ultimate Game of the Year.'
For a complete list of Golden Joysticks 2023 award categories and nominees, you can refer to the official website. Get ready to witness an exciting array of recognitions across the gaming industry.