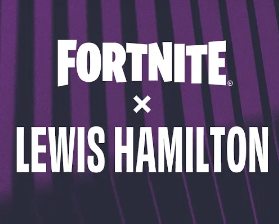 Epic Games Fortnite has unveiled an exciting collaboration introducing seven-time Formula 1 World Champion Lewis Hamilton to the Fortnite universe. As a part of the game's Icon Series, Lewis Hamilton is set to receive his own exclusive cosmetic set, complete with skins, back bling, pickaxes, and more. This article provides all the essential details on acquiring the Lewis Hamilton skin in Fortnite, including its release date, pricing, and an introduction to the renowned racecar driver.
READ: Warriors in Crisis: Another Star Down! Gary Payton II's Shocking Injury Adds to Golden State's Woes
Who is Lewis Hamilton?
Lewis Hamilton is a distinguished British racecar driver, renowned for his participation in Formula 1 racing with Mercedes-AMG Petronas. Boasting an unparalleled track record, Hamilton holds the record for the most World Championship titles in Formula 1, securing an impressive total of seven titles.
Fortnite x Lewis Hamilton Collaboration: Two Outfit Styles
The Lewis Hamilton set encompasses two distinctive outfit styles for players to choose from. One style features a vibrant, bold zig-zag pattern, paying homage to Hamilton's signature streetwear aesthetic. The other presents a creative interpretation of a Formula 1 racing suit. Alongside the skins, the set includes a glider inspired by a surfboard and a pickaxe resembling a glowing energy sword. Additionally, Hamilton's beloved bulldog, Roscoe, makes an appearance on the black doggy back bling.
Fortnite x Lewis Hamilton Release Date
The highly anticipated Lewis Hamilton Icon Series skins are scheduled to launch in the Fortnite Item Shop on November 17 at 7 PM EST. Following the trend of Icon skins, the set is expected to be priced between 1,500 to 2,000 V-Bucks.
How to Obtain the Lewis Hamilton Skin in Fortnite
To acquire the Lewis Hamilton outfit and accessories, players can visit the Fortnite Item Shop and make the purchase using V-Bucks. As a part of the Icon Series collaboration, the set will be available for a limited time, emphasizing the exclusivity of this unique crossover.
Fortnite's Expanding Icon Series
Epic Games has highlighted this collaboration through a dynamic live-action trailer seamlessly blended with gameplay, prominently featuring Lewis Hamilton. This approach aligns with Fortnite's innovative strategy of merging the realms of the real world and the virtual. Lewis Hamilton joins an esteemed lineup of icons such as LeBron James, Ariana Grande, and Neymar Jr., marking the introduction of the first Formula 1 personality in Fortnite. This strategic collaboration reflects the game's intent to attract diverse audiences through timely and impactful partnerships.
Summary: Fortnite x Lewis Hamilton
Lewis Hamilton Fortnite skin set releasing on November 17.
Two outfit styles, back bling, glider, and pickaxe included.
Live-action trailer fuses real Lewis Hamilton with gameplay.
Hamilton becomes the first Formula 1 icon to join the ranks of LeBron James and Ariana Grande in the Icon Series.
Timed collaboration aimed at broadening Fortnite's audience.
Expected Lewis Hamilton skin price in Fortnite: approximately 1,500-2,000 V-Bucks.
In summary, Lewis Hamilton, the Formula 1 sensation, emerges as the latest global superstar to grace Fortnite's Icon Series this November. Swift action is recommended for players eager to add his sleek skins and accessories to their Fortnite locker.