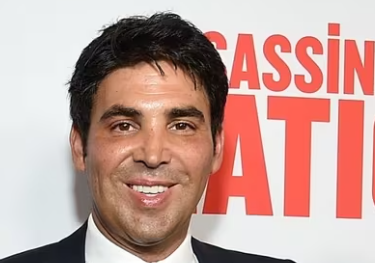 Kevin Turen, one of the founders of Little Lamb Productions, passed away at the age of 44. The cause of his sudden death over the weekend is currently unknown. Kevin Turen, renowned for his role as a producer on HBO's Euphoria and The Idol, was born in New York City on August 16, 1979. After studying cinema at Columbia University, he relocated to Los Angeles, where he, along with Sam Levinson and Ashley Levinson, co-founded Little Lamb Productions.
READ: "Iconic at 78: Brenda Lee Graces the Red Carpet in a Rare Appearance"
The acclaimed production company played a pivotal role in bringing the HBO drama series Euphoria to life, earning Zendaya two Emmy awards. Kevin's collaborations extended to projects such as The Idol, created by Sam Levinson, and the 2020 feature film Pieces of a Woman, starring Vanessa Kirby, who received an Academy Award nomination for her exceptional performance.
Kevin Turen
Kevin's influence also reached the realm of horror, as he worked closely with Ti West, producing X (2022) and Pearl (2022), the first two installments of the X trilogy, featuring Mia Goth in the lead role. Despite his significant achievements in Hollywood, Jay Penske, CEO of PMC and a close friend of Kevin, emphasized in an official statement that Kevin's paramount passion was his family and friends.
Kevin Turan is survived by his wife, Evelina, and their two sons, Jack and James. In a statement expressing condolences, Jay Penske highlighted Kevin's commitment to family values and the profound impact he made on those around him. The entertainment industry mourns the loss of a bright rising star, and a third season of the influential show, Euphoria, is expected to commence production in December.