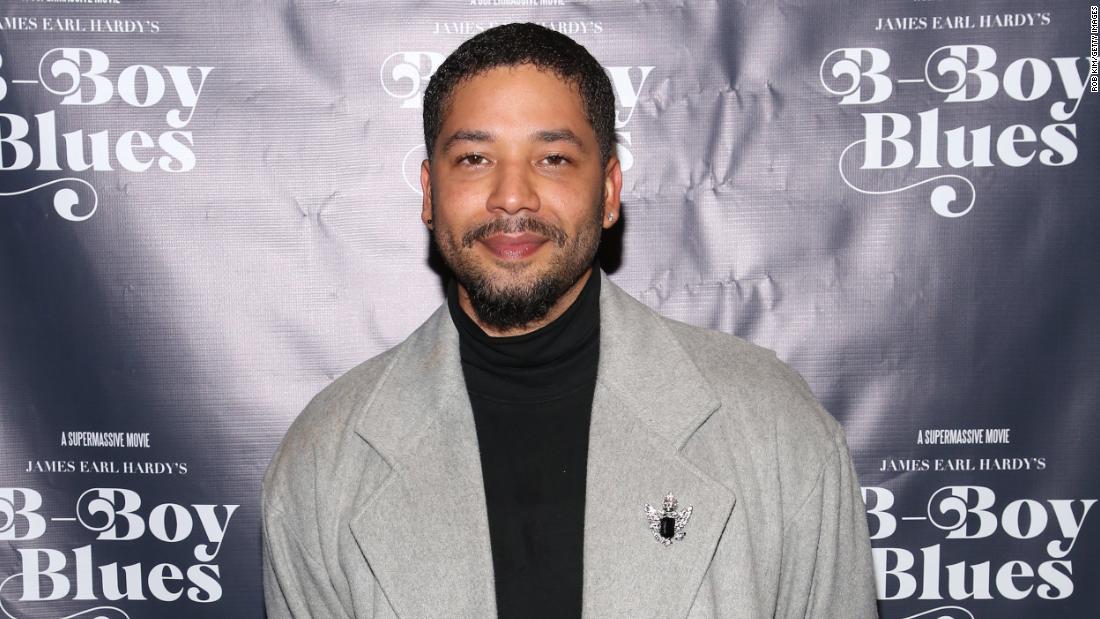 Judge James Linn said during an October hearing no cameras will be allowed in court. On the same day attorneys for the actor made a final push to have the case dismissed. The judge denied the motion.
With the trial kicking off more than two years after Smollett said he was attacked, here's a look at how we got here.
Police began an investigation, taking Smollett's sweater and rope and eventually obtaining video showing the actor entering a Lowes store after the alleged attack with what appeared to be a noose around his neck.
Two brothers confess to plot
"As far as we can tell, the scratching and bruising that you saw on his face were most likely self-inflicted," Johnson said in late February 2019.
Smollett is indicted on 16 felony counts
An attorney for Smollett at the time called the indictment a "prosecutorial overkill" and a "desperate attempt to make headlines," adding the actor maintained his innocence.
About a week before the charges were announced, Cook County State's Attorney Kim Foxx removed herself from the case to address potential concerns of impartiality "based upon familiarity with potential witnesses in this case," a spokeswoman from her office said.
All charges are dropped
"After reviewing all of the facts and circumstances of the case, including Mr. Smollett's volunteer service in the community and agreement to forfeit his bond to the City of Chicago, we believe this outcome is a just disposition and appropriate resolution to this case," the state's attorney's office said in a statement.
First Assistant State's Attorney Joseph Magats, the lead prosecutor, said Smollett had no prior felonies and was not a danger to the community. He added that thousands of other cases had similar results but that this one stood out in the media because of Smollett's celebrity.
After a brief appearance in a courtroom, Smollett told reporters he was thankful to everyone who stood by him and that he had been "truthful and consistent on every single level since day one."
His attorney, Patricia Brown, said the two brothers were Smollett's trainers and that he only paid them for "nutrition and training."
"This entire situation is a reminder that there should never be an attempt to prove a case in the court of public opinion," two of the actor's attorneys said in a statement. "Dismissal of charges against the victim in this case was the only just result."
City officials condemned the dropped charges, with the former Chicago Mayor Rahm Emanuel calling the case a "whitewash of justice" that sent a "clear message that if you're in a position of influence and power, you'll get treated one way. Other people will be treated another way."
Johnson, the former police superintendent, said he stood by the investigators' conclusions that Smollett staged the attack, saying the way Smollett could have cleared his name was "in a court of law so that everybody could see the evidence."
Police release investigative reports
After the reports were made public, the police department was "then advised of a court order prohibiting such release," then police spokesman Anthony Guglielmi said in a tweet.
Judge approves a special prosecutor
Smollett's publicist declined to comment on the search warrant at the time. Google did not immediately respond to CNN's request for comment at the time.
Grand jury returns six-count indictment
The indictment charged Smollett with making four separate false reports to Chicago police officers, according to a statement from Webb's office released at that time.
Several factors went into that determination, "including the extensive nature of Mr. Smollett's false police reports, and the resources expended by the Chicago Police Department to investigate these false reports," Webb said.
Smollett's attorney, Tina Glandian, said in a statement following the six-count indictment that the earlier charges were appropriately dismissed "because they were not supported by the evidence" and said the new attempt to prosecute the actor "is clearly all about politics not justice."
Share this news on your Fb,Twitter and Whatsapp