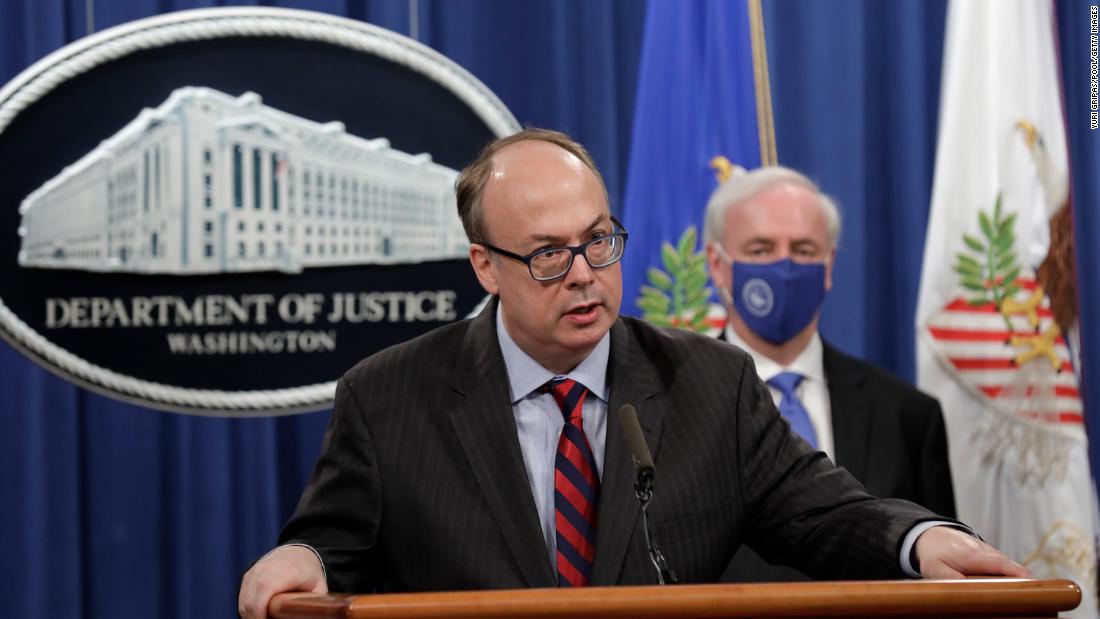 Such a move from former Justice Department official
Jeffrey Clark
and conservative lawyer
John Eastman
places them in a long line of officials who "took the Fifth" when called to testify before lawmakers.
But what exactly is the Fifth Amendment, and how will it affect the House select committee's probe of January 6? Here's what you need to know:
Invoking the Fifth Amendment is usually done to avoid answering specific questions. Ratified in 1791, the Fifth Amendment protects a person from being "compelled in any criminal case to be a witness against himself."
The amendment reflected an effort to protect witnesses from a kind of inquisitorial Star Chamber of 15th Century England.
The "self-incrimination clause" generally means that a witness cannot be forced to make statements that he or she feels might be negative or used against them. The right must be affirmatively waived.
Does pleading the Fifth have a negative connotation?
What does it mean for the January 6 committee?
Clark helped then-President Donald Trump devise a plan to oust the then-acting attorney general, place himself atop the department and have the Justice Department intervene in Georgia to set aside its voting results in order to sway the state toward Trump. Eastman, meanwhile, helped craft a questionable legal theory that then-Vice President Mike Pence had the constitutional authority to interrupt the certification of the 2020 presidential election results.
Committee Chairman Bennie Thompson, a Mississippi Democrat, had earlier told CNN of the scheduled deposition, "I can't anticipate what he'll say."
"I just know his lawyer has represented the fact that his client plans to take" the Fifth Amendment, Thompson said. "If he plans to take it, he'll have to take it each and every time we ask him a question."
When asked if there is still a very good chance they move to criminal contempt after the rescheduled deposition, Thompson replied, "Uh, yes, absolutely."
Though there's been no criminal contempt motion against Eastman, the House select committee has shown it's willing to pursue such a path with uncooperative witnesses.
Eastman is scheduled to appear before the committee on Wednesday.
What about document requests?
The Fifth Amendment won't shield Clark, Eastman or any other witnesses from the House select committee's request for some documents.
What has Trump said about pleading the Fifth?
Ironically, the former President has derided the Fifth Amendment as the refuge of mobsters.
"If you're innocent, why are you taking the Fifth Amendment," Trump said as a candidate in 2016, complaining about aides to his Democratic opponent, Hillary Clinton, who faced inquires over the use of a private email service when she was secretary of state.
CNN's Joan Biskupic, Katelyn Polantz, Ryan Nobles and Gregory Kreig contributed to this report.
Share this news on your Fb,Twitter and Whatsapp