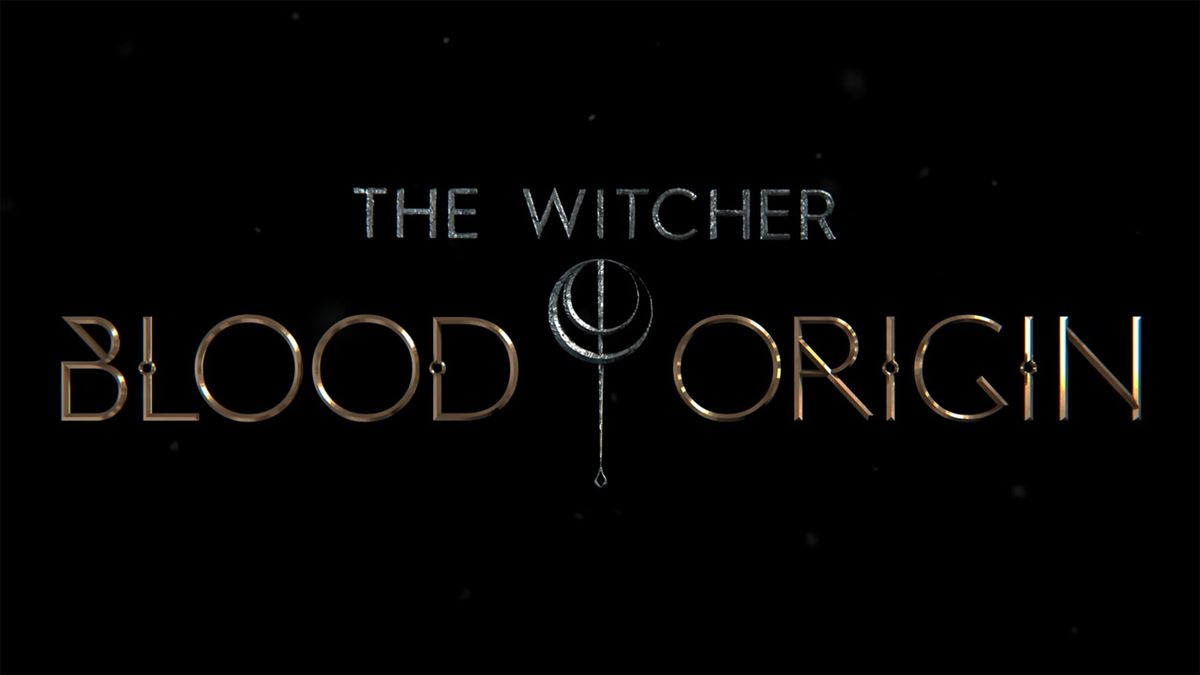 The Witcher: Blood Origin is set to deliver a whole new experience for fans of Andrzej Sapkowski's beloved fantasy novel series. 
With Netflix enjoying plenty of success with its live-action adaptation of Sapkowski's books in The Witcher season 1 and season 2, it's unsurprising that more Continent-based action is coming to the streamer. And, while The Witcher season 3 is some way off being released, Blood Origin – an upcoming six-part miniseries – will fill the Witcher-shaped void in our lives.
The Witcher is one of the jewels in Netflix's TV catalog – our season 2 review said it was "bigger, bolder and better than the first entry in Netflix's live-action adaptation" – and the streaming giant will be hoping that Blood Origin will continue the franchise's upward trajectory. While we wait for its official launch later in 2022, though, what exactly do we know about The Witcher: Blood Origin?
Below, we've compiled the latest news and information about The Witcher: Blood Origin. That includes its potential release date, all-star cast, what its plot may entail, the show's first teaser trailer and more. Be advised, though: we're entering spoiler territory for the first two seasons of The Witcher from now on. So only proceed and read up on Blood Origin if you're caught up on the TV adaptation, as well as the novels.
The Witcher: Blood Origin release date
The Witcher: Blood Origin release date: 2022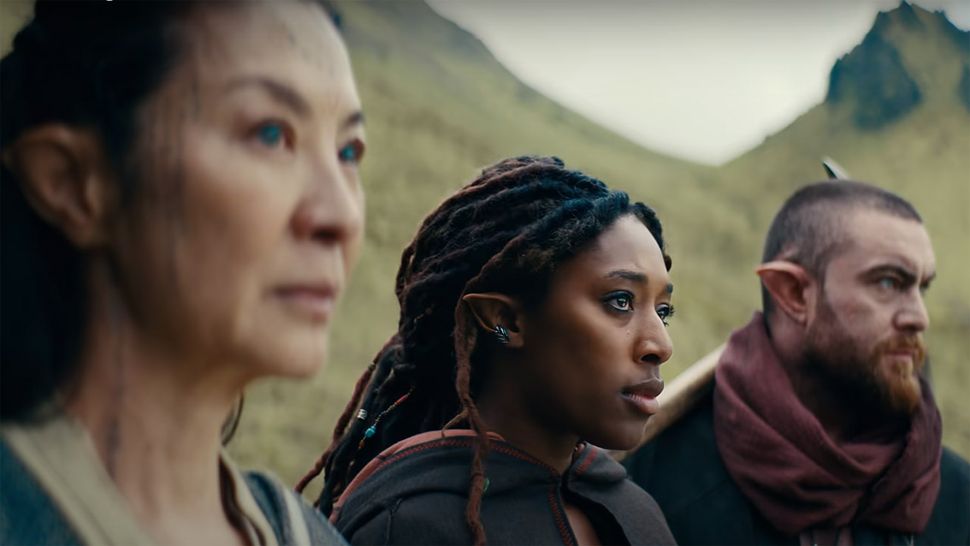 The Witcher: Blood Origin is due to be released sometime in 2022. We know this because the fantasy show's first teaser, which you can watch below, revealed that Blood Origin would land on Netflix this year.
There's no official launch date for the TV series yet, but we imagine it won't be a lengthy wait. Sure, we suspect that there's plenty of post-production left to complete (Blood Origin only finished filming in November 2021), so don't expect it to arrive in the first half of 2022.
But, if we had to guess, we think that The Witcher: Blood Origin will release in summer 2022. That gives The Witcher's sizable crew enough time (hopefully without crunching) to finish up adding VFX to every episode, editing entries down to 50-60 minutes each, adding in its score and conducting any last-minute re-recorded audio if there are any hitches with specific scenes. Once we learn more about an official release date, we'll update this section.
The Witcher: Blood Origin trailer
The Witcher: Blood Origin trailer: check out the first teaser
As mentioned above, the first teaser for The Witcher: Blood Origin has landed online. Anyone who watched The Witcher season 2 finale will have already seen the teaser, as it was included as a post-credits stinger to the final episode of the show's latest season.
The trailer was also uploaded to YouTube three days – i.e. Monday, December 20 – after season 2 aired. No matter when or where viewers saw it, though, the trailer gave us our first proper look at what Blood Origin will be about.
Blood Origin's first teaser is full of sweeping shots of multiple vistas, lots of action, and does an intriguing job of introducing a batch of new characters who'll take center stage in the series. That includes Michelle Yeoh's Scian, Sophia Brown's Éile, and Laurence O'Fuarain's Fjall – Blood Origin's leading trio who'll have vital roles to play in the show's plot and the Continent's future. 
The one-minute long teaser's song drops a major hint at what's to come in the series, too. 'Burn', a 2013 single from UK singer-songwriter Ellie Goulding, feels rather apt for a show that'll show the downfall of Elven civilization due to the Conjunction of the Spheres. But we'll talk more about Blood Origin's story later.
Netflix also released a behind-the-scenes look at the making of Blood Origin as part of its 2021 Tudum fan event. You can check that out below:
The Witcher: Blood Origin cast
The Witcher: Blood Origin cast: who is portraying who?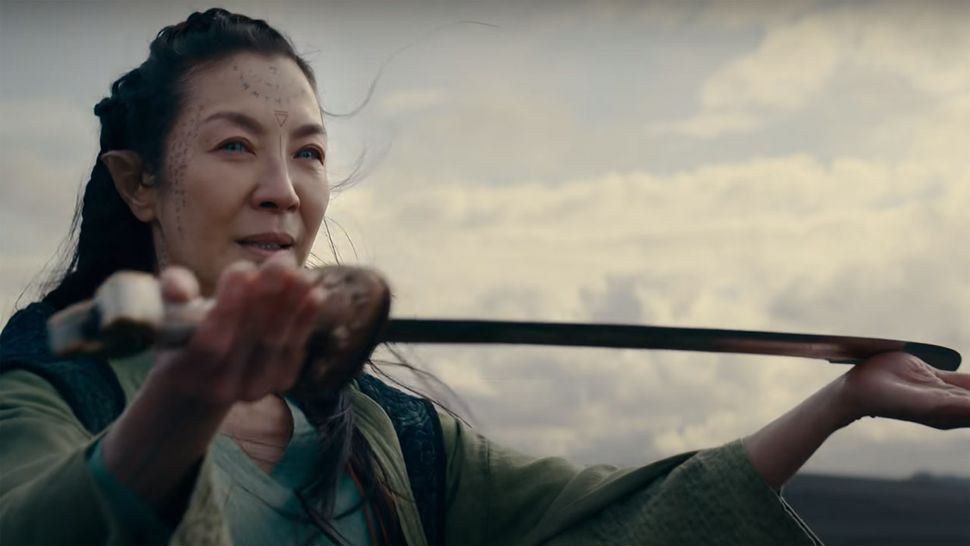 The Witcher: Blood Origin cast consists of 14 characters so far, with Yeoh, Brown and O'Fuarain playing the show's leads:
Michelle Yeoh as Scían
Sophia Brown as Éile
Laurence O'Fuarain as Fjall
Lenny Henry as Chief Druid Balor
Mirren Mack as Merwyn
Nathaniel Curtis as Brían
Dylan Moran as Uthrok One-Nut
Jacob Collins-Levy as Eredin
Lizzie Annis as Zacaré
Huw Novelli as Callan "Brother Death"
Francesca Mills as Meldof
Amy Murray as Fenrik
Zach Wyatt as Syndril
Aidan O'Callaghan as Kareg
While Yeoh is the biggest name attached to Blood Origin, it's Brown's Éile who will be the series' protagonist. Per a November 2021 Entertainment Weekly article, Éile is a warrior of the Queen's guard who leaves her post to become a traveling musician. Judging by the footage we've seen so far, however, Éile will be roped back into the life she left behind.
The role of Éile initially went to Jodie Turner-Smith (Queen and Slim, Without Remorse). But, due to a scheduling conflict, Turner-Smith was replaced by Brown (Giri/Haji) in July 2021.
As for Yeoh (Star Trek: Discovery, Shang-Chi), her character Scían is the last of a tribe of Elven nomads. Scían is described (per Deadline) as "the very last of her nomadic tribe of sword-elves. No one can come close to her artistry with the blade, and no one carries as much loss within their heart. When a chance presents itself to retrieve a stolen sacred sword, taken from her fallen tribe by nefarious means, she launches herself into a deadly quest that will change the outcome of the Continent."
Finally, O'Fuarain (Vikings, Game of Thrones) will portray Fjall, whose character is described by Variety as being "born into a clan of warriors sworn to protect a King, Fjall carries a deep scar within, the death of a loved one who fell in battle trying to save him. A scar that won't let him settle, or make peace with himself or the world around him. In his quest for redemption, Fjall will find himself fighting beside the most unlikely of allies as he carves a path of vengeance across a continent in turmoil."
It's unclear how this trio will join forces in The Witcher: Blood Origin, but we imagine it'll have something to do with the Conjunction of the Spheres. In Sapkowski's novels, this cataclysmic, multiversal event (that took place 1500 years before The Witcher's main events) caused every world and reality to collide with one another, leading to a situation where humans, elves and monsters all exist in the same dimension.
The Conjunction of the Spheres had effects that would last hundreds of years in this universe, and is responsible for the rich and diverse make-up of the world – but also the danger, chaos, and uncertainty that prevails throughout it. So important is the Conjunction to the entire world of The Witcher, it harbors enormous potential for storytelling and framing the entire universe.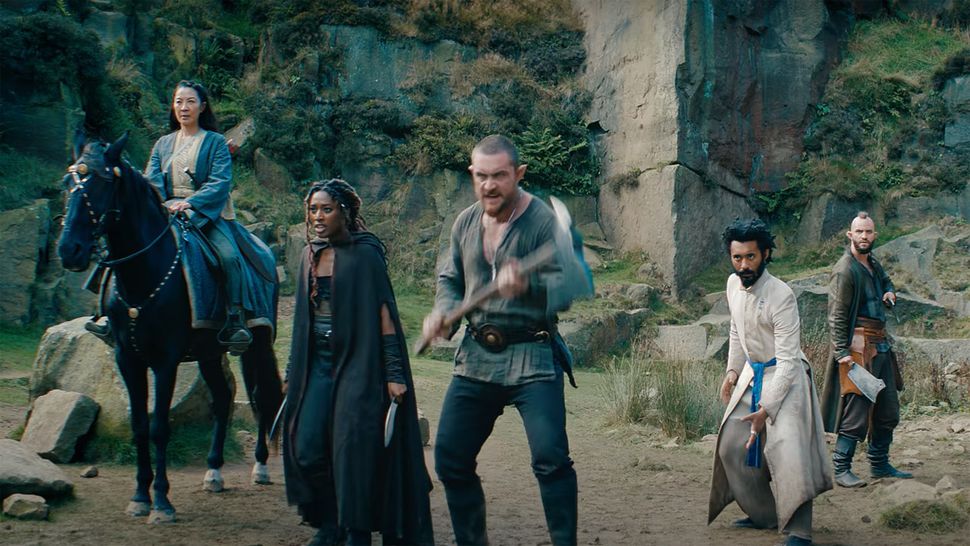 Given what plays out as a result of the Conjunction, we suspect that the series' main characters will need to band together when their missions align. Of course, they could be thrown together by circumstance but, given The Witcher franchise's penchant for fate as a theme, we think it'll be something bigger than these characters solely meeting by chance.
But they aren't the only characters in Blood Origin. Interestingly, Jacob Collins-Levy (The White Princess) has been cast as Eredin, an elven cavalry commander who led the Wild Hunt. With The Witcher season 2 finally introducing the Wild Hunt to audiences, it'll be intriguing to see what elements of Eredin's backstory are included in Blood Origin, and how it leads into The Witcher.
There are plenty of original characters set to debut in Blood Origin, too. Lenny Henry (Doctor Who) will appear as someone called Chief Druid Balor, while Dylan Moran (Black Books) has been cast as Uthrok One-Nut. Other supporting cast members include Mirren Mack (The Nest) as Princess Merwyn, Nathaniel Curtis (It's a Sin) as Brían,  Lizzie Annis (Night Growler) as Zacaré, and Huw Novelli (The Snow Spider) as Callan "Brother Death".
Finally, Francesca Mills (Harlots) will play Meldorf, Amy Murray (in her first major acting role) has been cast as Fenrik, Zach Wyatt (Karen Pirie) will portray Syndril and Aidan O'Callaghan (The Rook) will play Kareg. 
It's unknown which of these characters will be on the side of good or evil. But, based on a very brief glimpse shot of six characters preparing for battle, it seems like Mack's Merwyn, Wyatt's Syndril and Novelli's Callan will join forces with Scían, Éile and Fjall for some reason.
The Witcher: Blood Origin story
The Witcher: Blood Origin plot: what's the story about?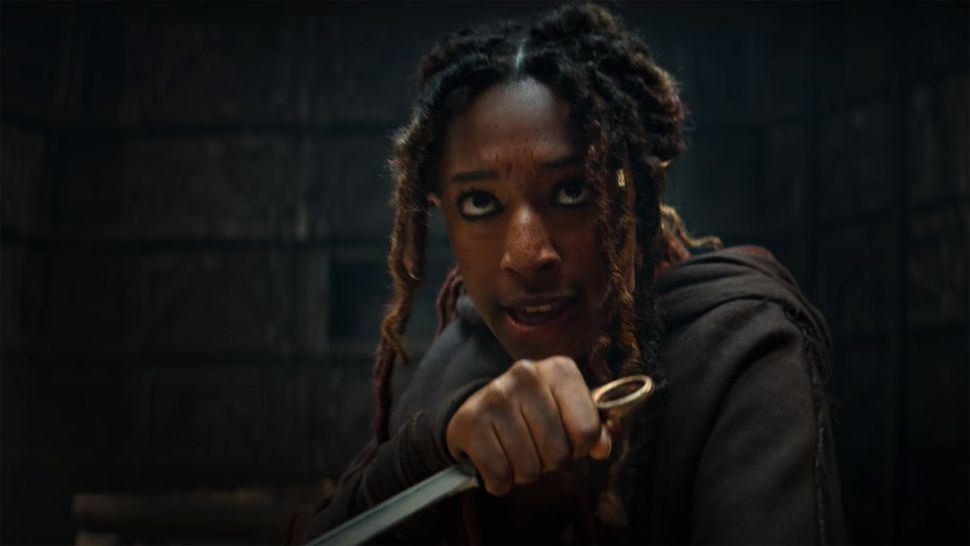 The Witcher: Blood Origin will be set 1200 years, before the events of The Witcher, during the universe-altering Conjunction of the Spheres. Expect an emphasis on the ancient Elven society, tensions between races as they are introduced to each other, and the appearance – and disappearance – of the world due to the Conjunction. So there'll be no happy endings, based on what we've seen in The Witcher's first two seasons.
Little else is currently known about the show's overarching plot, but we've been given plenty of teases as to what to expect from The Witcher: Blood Origin.
For one, we'll get to see the origins of the Witchers, humans who have undergone rigorous training and magical experimentation to turn them into the vicious monster hunters we know them to be. Geralt and Vesemir are the most famous Witchers, but we should get a glimpse of who becomes the very first, prototype Witcher as part of Blood Origin's plot.
According to The Witcher's showrunner Lauren Schmidt Hissrich, showing the creation of the first Witcher is a pivotal plot point in Blood Origin due to the Conjunction of the Spheres. Speaking to Digital Spy, Hissrich said: "When we're coming up with spin-off ideas, or how we want to extend this universe, I always go back to the books, and try to find things that are either hinted at, or mentioned, or that we don't have the time to explore in the main series, or that Sapkowski didn't explore fully in the books.
"The Conjunction of the Spheres is one of those things. And I just wanted to understand: what was the world before the Conjunction? How did it change? Because all of these spheres came together. And how did that begin to set up our world now?"
So expect the Conjunction and the Witchers' creation to form a large part of Blood Origin's story. But that's not the only element that the series will focus on. After all, based on the appearances and backstories of the show's leading trio, the Continent's elven civilization are the dominant species before the Conjunction occurs.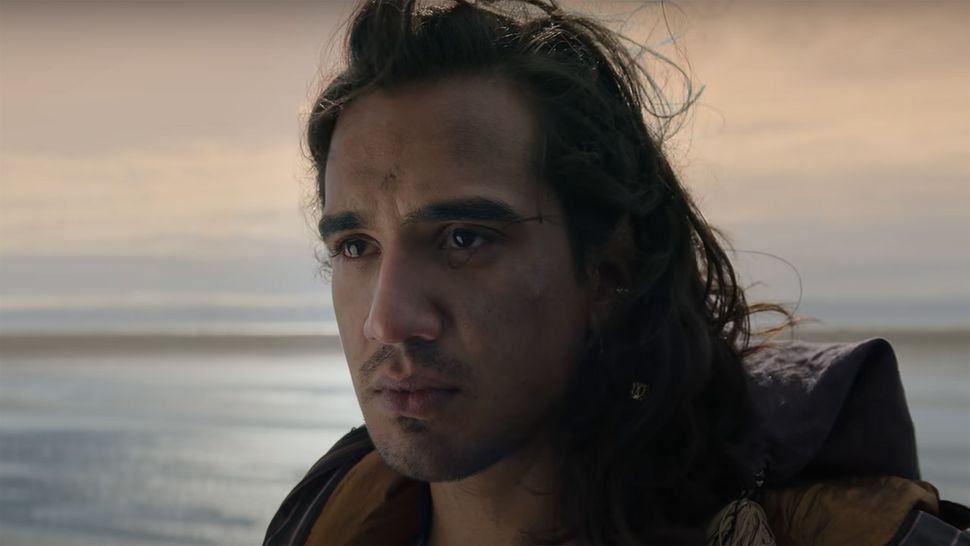 For Blood Origin showrunner Declan de Barra, exploring the elves' pre-colonized world also plays an integral role in proceedings, telling Entertainment Weekly (EW): "I just was fascinated with the idea of what a pre-colonized world would look like for the elves.
"When you look at our own history, societies that had been at their height, like the Roman Empire or the Mayan Empire, that'd be right before the fall and then we're in dark ages again. That fascinated me to wonder what that world could have been: what society would have been like and what elves wanted. That's what we're going to explore here."
Elaborating further on why a pre-colonized world seemed like the right fit for Blood Origin, de Barra added (per EW): "It [the world before the Conjunction] is very vague in the books as to what happened. I got out a whiteboard and sketched out this plan of what I thought: what elves wanted in this world and what the society was like pre-colonization. That kind of stuck."
Netflix's official synopsis also provides some clues on how Blood Origin will explore the origins of Princess Cirilla's bloodline and powers, which we've seen in The Witcher seasons 1 and 2.
The synopsis reads: "Set in an elven world 1200 years before the world of The Witcher, Blood Origin will tell a story lost to time – the origin of the very first Witcher, and the events that lead to the pivotal 'conjunction of the spheres', when the worlds of monsters, men, and elves merged to become one."
Blood Origin is surely a nod to Elder Blood, aka the bloodline that Ciri belongs to, and that distinguishes her as special and powerful – dangerously so. The Elder Blood began with elven mages and was originally meant to be kept solely within the Elven race. This did not occur as one prominent carrier strayed from the elven line to begin a relationship with a human. Given this relates to such an important, and now established character in Ciri, it'll be incredibly interesting to see if The Witcher: Blood Origin shows us how the bloodline began.
#TheWitcher prequel series Blood Origin will dive into the events that lead to the pivotal "Conjunction of the Spheres," when the worlds of monsters, men, and elves colided. pic.twitter.com/2Vg20UUDtjDecember 20, 2021
See more
Additionally, the Elven/human mixing of the Elder Bloodline happened after the Conjunction of the Spheres, and the Witcher order came well after the Conjunction, too, so there's plenty of leaps that will need to be made to compress it all into the six episodes. 
Regardless of Blood Origin's actual story, the show will "surprise" fans of the The Witcher TV series as well as fans of the books, according to Hissrich. Speaking exclusively to TechRadar at The Witcher season 2's junket, Hissrich said: "I think one of the things that's going to surprise viewers is how it looks. We had a very clear stance on 'it can't just be another branch of our medieval fantasy.'
"So how do we reinvent what this world looks like? But I think what's really going to surprise people is that it doesn't look older than The Witcher. In fact, in some ways, it looks more modern. Because we get to talk about what elven civilization was before humans came before the Conjunction of the Spheres. So I think it's going to be really fun and surprising for fans."
The Witcher: Blood Origin future
The Witcher: Blood Origin future: will there be a sequel?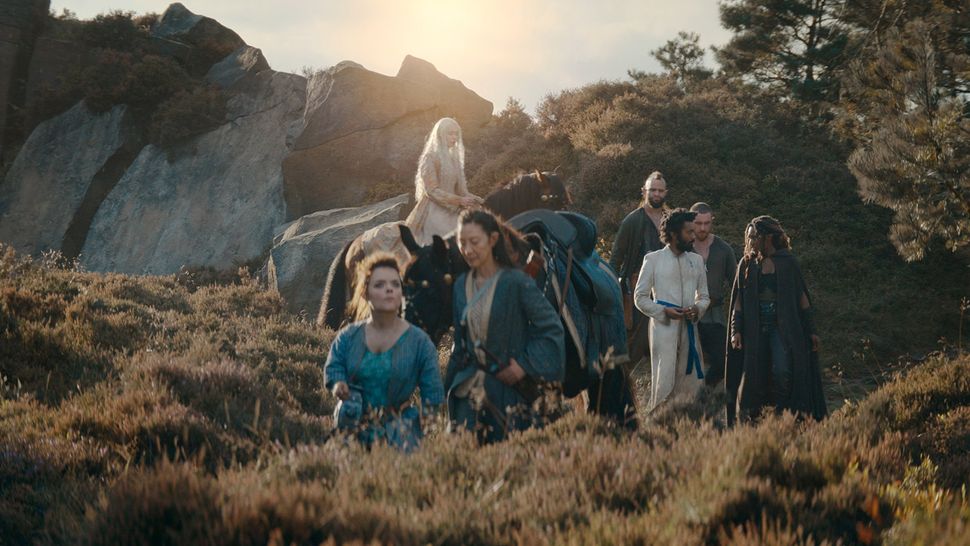 It's unlikely, but never say never. The Witcher: Blood Origin is being billed as a single season TV show, which fleshes out the live-action universe's world and allows fans to go deeper into it outside of Sapkowski's novels.
De Barra, though, has suggested that a second season could become a thing if the show is a success, simply telling EW that it's "up to the fans" if more than six episodes are to be made.
If The Witcher: Blood Origin's story has a satisfying conclusion at the end of its initial six-episode run, there's no real reason for another batch of episodes. There's plenty of Witcher content coming to Netflix in the future, including The Witcher season 3, another animated movie and a child-friendly spin-off show. 
That's more than enough Witcher projects for the franchise's creative team to be busy with for now but, clearly, Blood Origin's future will depend on whether audiences want to see more of this version of the world before the Conjunction truly takes effect.
Share this news on your Fb,Twitter and Whatsapp