The Wheel of Time's launch is fast approaching. After a two-year wait, Amazon Prime Video's potentially next big hit is less than a month from being released: that's November 19, 2021 if you weren't aware of its exact launch date.
Recently, we received another proper look at Amazon's adaptation of Robert Jordan's iconic fantasy book series, too. A new trailer dropped online on October 27, and it seems that the show will be as faithful to Jordan's original works as humanly possible. It's dramatic, action-oriented and even slightly horror-esque in its approach, which is never a bad thing.
Apart from the show's official release date and its two teaser trailers, though, what else do we know about The Wheel of Time? Below, we've compiled everything you need to know about The Wheel of Time season 1. You'll find the full cast list for the series, what season 1's plot may entail, other adaptations based on Robert Jordan's beloved world that are in the works, and more.
We're entering spoiler territory for The Wheel of Time's book series from this point on. If you want to go in with little to no knowledge of the series, you'll want to turn back now. If you're still with us, let's dive into The Wheel of Time season 1.
The Wheel of Time season 1 release date: November 19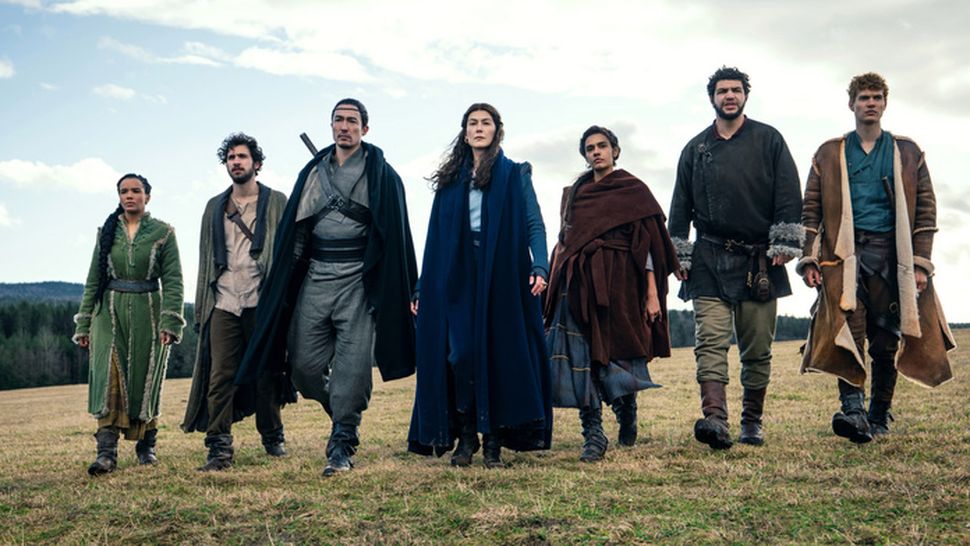 The Wheel of Time season 1 has a release date. As we mentioned above, Amazon's adaptation will premiere on Prime Video on November 19. We predicted that Amazon would release The Wheel of Time season 1 in the final three months of 2021, so we're glad to see that we were on the mark in that respect.
The Wheel of Time season 1 trailer: check out the latest teaser
As we said, Amazon Studios released a new teaser trailer on Wednesday, October 27. The latest footage takes a deeper dive into what the show's plot will be about, Moiraine's origins story, a better glimpse at its combat, and comes packaged with some horror infused moments. Suffice to say, The Wheel of Time is looking very good indeed.
Check out the series' official trailer above, and then read on to view the first teaser that landed online in September:
Until recently, we'd only been treated to some official images and a couple of very brief character teaser trailers. Now that we've seen two trailers, though, we can finally begin the official countdown to The Wheel of Time's arrival. November 19 can't come soon enough.
A 90-second bonus video, which further explores the mission undertaken by Moiraine (Rosamund Pike), was released on the Amazon Prime Video YouTube channel ahead of the second trailer's arrival. You can view that below if you want more information on the series:
And, if that wasn't enough, Amazon released a video of one of episode 1's scenes to whet our appetite at New York Comic-Con, too. Here, we see Moiraine and Lan Mandragoran (Daniel Henney) rock up at the Two Rivers' Whispering Inn, which leads to a tense stand-off between the duo and the village's population:
The Wheel of Time season 1 plot: what's it about?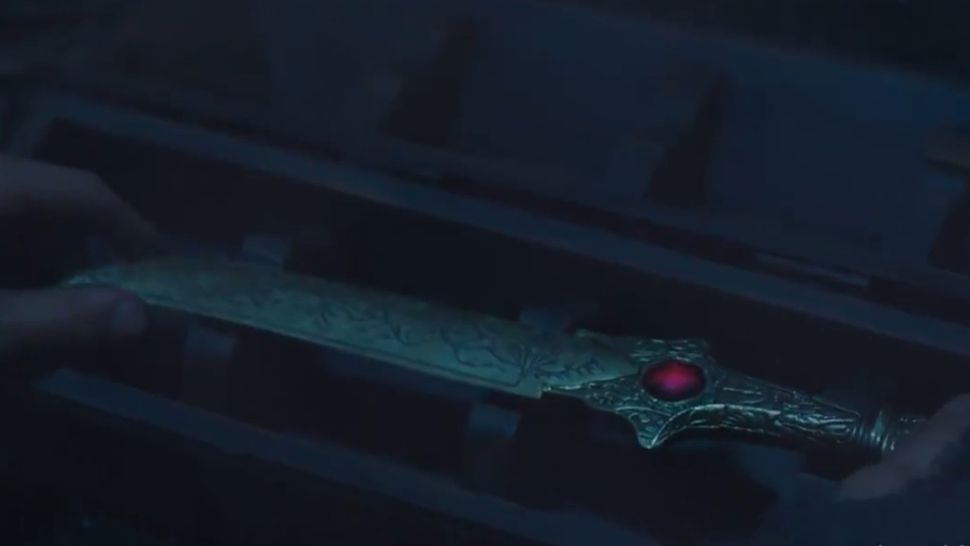 Spoilers for The Wheel of Time book series follow.
The Wheel of Time is a convoluted story. The book series, which was completed by fellow fantasy author and Wheel of Time fan Brandon Sanderson after Jordan's death in 2007, comprises 14 novels. Much like Game of Thrones, it also has a stacked list of characters and locations, as well as multiple plot threads to follow.
If its story is a fantasy epic that will span multiple seasons (more on this later), then, what can we try and work out about season 1's plot?
When Amazon announced that it was adapting Jordan's literary works back in 2018, a report from Deadline provided a brief synopsis of what we can expect from The Wheel of Time season 1.
Set in an unnamed world (fans call it The Randlands or The World of the Wheel), The Wheel of Time follows Rand al'Thor, a humble boy who lives in a small village known as the Two Rivers.
After Rand's home is attacked by the Dark One, an evil entity who wants to destroy the world, he's rescued by Moiraine Damodred, a powerful magician and member of a secret all-female organization called the Aes Sedai.
Believing that the Dark One was seeking out the Dragon Reborn – a prophesied champion of light who could defeat the lord of evil – Moiraine leads Rand on a dangerous, continent-spanning journey that will decide the fate of the world.
Rand, though, isn't the only character who could be the so-called Dragon Reborn. His male and female friends – Matrim 'Mat' Cauthon, Perrin Aybara, Nynaeve al'Meara and Egwene al'Vere – may also be the ancient hero that Moiraine seeks, however. Moiraine's Warder companion Lan Mandragoran also joins their quest, but he isn't one of the potential Dragon Reborn candidates.
Together, the group hope to defeat the Dark One for good, but their journey will be far from straightforward. The Dragon Reborn has the ability to destroy humanity instead of liberating it, so the fate of the Randlands hangs in the balance no matter who the champion of light turns out to be.
Outside of this, little is currently known about the show's story unless you've read the novels. However, while you may think that season 1 will only focus on the series' first book – The Eye of the World – that won't be the case.
Responding to fans during an Instagram Live Q&A, Judkins revealed that season 1 is "adapting the whole series, not just Eye of the World", which suggests that we'll be seeing plot points from other books in season 1.
The decision to incorporate more books into a single season came down to the fact that Jordan's novels were, according to season 1 writer Amanda Kate Shuman (per GQ), about "a lot of characters go for a lot of walks to a lot of inns." So it appears that some of this unnecessary fluff has been cut for the TV adaptation.
Elaborating on what was cut from the TV show, Judkins told Den of Geek: "We'll never be able to achieve everything that's in the books. What are the iconic places that we need to do, and do we need to shift things around in physical space in order to hit them? … I don't want to waste all my production money putting town after town on screen."
One element (from The Eye of the World) that will be included in season 1, though, is the ruby-hilted dagger. In the novels, this is an artifact of Shadar Logoth, an ancient city that fell to ruin after it embraced the darkness that its inhabitants had fought hard to stave off.
The dagger is possessed by evil forces and manipulates whoever comes into its possession, which spells danger for one of the series' most prominent characters. In February, Amazon released a teaser trailer that showed one individual coming across the dagger. We won't reveal which character that is due to spoilers but, if you want to find out who it'll be, check out the tweet below:
Speaking to Entertainment Weekly, Judkins explained that the city of Shadar Logoth was "built from scratch for just 15 minutes of airtime", such is its importance to the plot. That might sound excessive, but it's necessary for The Wheel of Time's overarching story.
Shadar Logoth wasn't the only giant set that was built for the series. In a lengthy GQ piece that explores how Amazon adapted The Wheel of Time, it's revealed that the series' Two Rivers set was erected, used for its filming purposes, and then burned to the ground for another sequence. So it seems that Amazon Studios has gone full out in order to make The Wheel of Time as epic as possible.
We'll also see the Heron Mark Blade included in season 1. In the book series, blademasters may decorate their swords with a heron mark, particularly if they have mastered the art of sword-to-sword combat.
Again, this weapon has a fairly prominent role in proceedings (no spoilers again), so its inclusion isn't a surprise. In December 2020, Amazon released a teaser of how its creative team had crafted the blade for the show:
The Wheel of Time season 1 episodes: how many are there?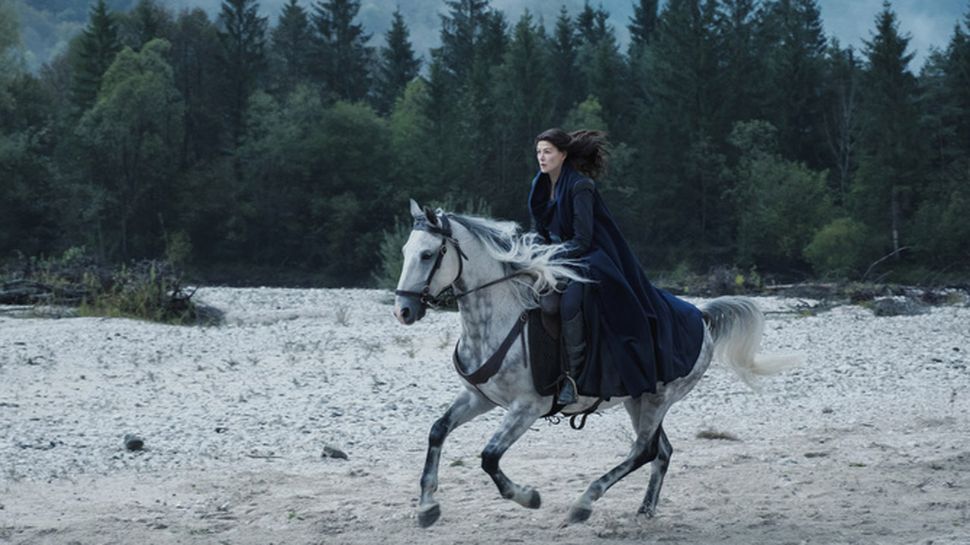 Season 1 will comprise six episodes. This was confirmed on the Writers' Guild of America West website in December 2020, alongside the titles for each entry.
Episode 1 – Leavetaking
Episode 2 – Shadow's Waiting
Episode 3 – A Place of Safety
Episode 4 – The Dragon Reborn
Episode 5 – Blood Calls Blood
Episode 6 – The Flame of Tar Valon
In a separate social media post, Judkins also revealed that season 1's entries will clock in between 50 and 65 minutes.
As for who is directing the episodes, Uta Briesewitz (Stranger Things, Westworld) is helming the first two entries. Wayne Yip (Hunter, Lord of the Rings) is also directing two episodes, while Salli Richardson-Whitfield (NCIS, Altered Carbon) has overseen the other two.
Judkins has written the script for the pilot, while episodes two through five have been penned by Amanda Kate Shuman (The Blacklist), Mike and Paul Clarkson (The Haunting of Bly Manor), Dave Hill (Game of Thrones), Celine Song (in her TV writer's debut) and Justine Juel Gillmer (The 100) respectively.
The Wheel of Time season 1 cast: who is playing who?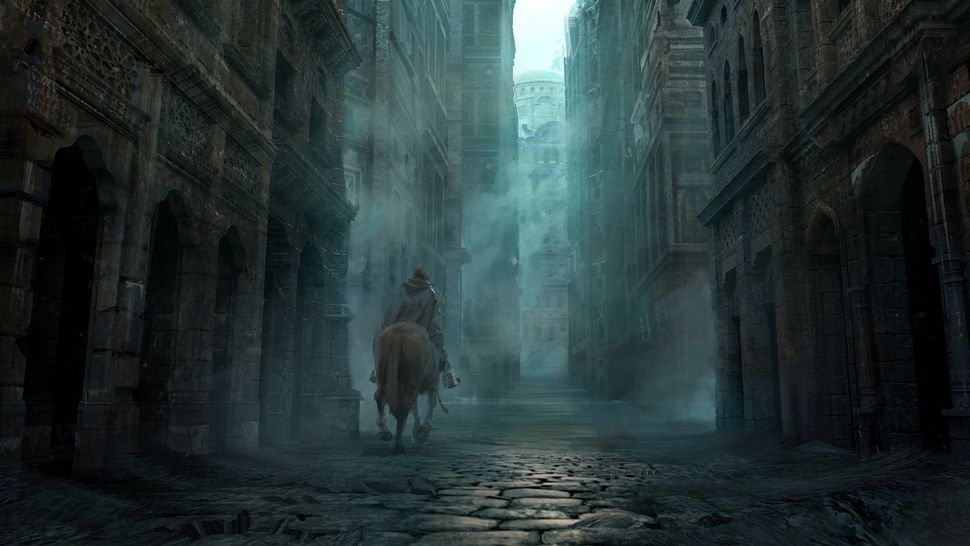 As we mentioned, there are lots of characters in The Wheel of Time. It's unsurprising, then, that season 1's cast is a sizable one.
Below, we've listed the main (and most prominent supporting) characters who will appear in season 1:
Rosamund Pike as Moiraine Damodred 
Josha Stradowski as Rand al'Thor 
Marcus Rutherford as Perrin Aybara 
Zoë Robins as Nynaeve al'Meara 
Barney Harris as Matrim 'Mat' Cauthon 
Madeleine Madden as Egwene al'Vere 
Daniel Henney as Lan Mandragoran 
Sophie Okonedo as Siuan Sanche 
Kae Alexander as Min Forshaw 
Michael McElhatton as Tam al'Thor 
Alvaro Morte as Logain Ablar 
Juliet Howland as Natti Cauthon 
Christopher Sciueref as Abell Cauthon 
Lolita Chakrabarti as Marin al'Vere 
Michael Tuahine as Bran al'Vere 
Alexandre Willaume as Thom Merrilin 
Johann Myers as Padan Fain 
Rosamund Pike (Gone Girl, I Care a Lot) is the biggest name attached to the series. The actress will play Moiraine, the Aes Sedai who leads Rand and his friends on their journey. She's also known as "Alys" in the book series.
Speaking to Entertainment Weekly, Pike reveals that Rand and his companions are initially distrustful of Moiraine, adding: "Moiraine is the guide figure in this world, the mysterious stranger who comes to town and changes their lives forever. They leave with her on a journey that will either save or destroy humanity."
Josha Stradowski (Gewoon Vrienden) will portray Rand in his first major TV role. The Dutch actor is joined by Marcus Rutherford (Bulletproof), Zoë Robins (Black Christmas), Barney Harris (The Hollow Crown) and Madeleine Madden (Picnic at Hanging Rock) as Perrin, Nynaeve, Mat and Egwene respectively.
Daniel Henney (Criminal Minds) will play Lan Mandragoran, the uncrowned king (and sole survivor) of Malkier and Moiraine's Warder. In the books, Warders are bonded to Aes Sedai through saidar – the female component of the One Power, the source of the Aes Sedai's magic – to be their bodyguards.
According to the series' IMDB page, Sophie Okonedo (His Dark Materials, Ratched) is the only other series regular alongside the six previously mentioned actors. She'll play another Aes Sedai in Siuan Sanche, who also goes by pseudonyms "Suki" and "Mara" in the novels. Siuan doesn't appear in the books until the second instalment – The Great Hunt – which means that season 1 will adapt multiple novels, as we discussed earlier on this page.
Kae Alexander (Fleabag, Infinite) will play Min Farshaw in three of season 1's six episodes. In Jordan's books, Min is one of Rand's lovers, but it's unclear if Amazon's adaptation will retain this plot point or not. We suspect it will, if Alexander features fairly regularly in season 1.
There are plenty of other cast members in The Wheel of Time season 1. However, the vast majority will only appear in one episode, and those listed above (who we haven't mentioned yet) are arguably the most important out of its supporting cast.
Michael McElhatton (Game of Thrones) portrays Rand's adopted father Tam, Alvaro Morte (Money Heist) plays an Asha'man of the Black Tower called Logain Albar, and Alexandre Willaume (Deep State) has been cast as Thom Merrilin, a bard who accompanies Moiraine's group.
Juliet Howland (Doctors) and Christopher Sciueref (Cardinal Burns) will play Mat's parents Natti and Abell Cauthon, and Lolita Chakrabarti (Silent Witness) and Michael Tuahine (The Time of Our Lives) will portray Egwene's mother and father. Finally, Johann Myers (Snatch) will feature as Padan Fain, a secondary antagonist in the books.
There's no word on who will star as the villainous Dark One yet but, given the series' antagonist is a sentient, cosmic force, it's likely that the show will only require a voice actor to portray them in Amazon's adaptation.
The Wheel of Time season 1 sequels: will there be more seasons and potential movies?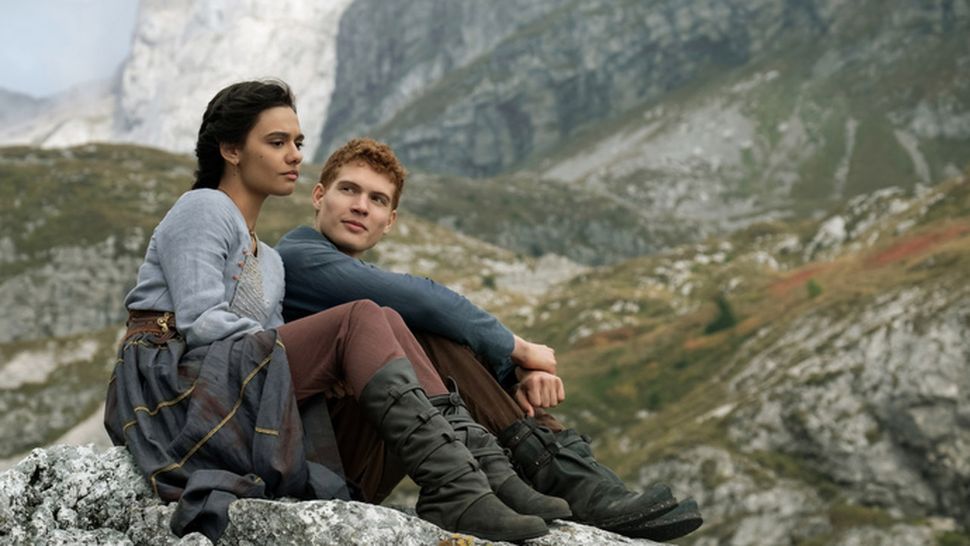 Yes. Following Judkins' JordanCon announcement about the arrival of a trailer, The Wheel of Time's official social media channels revealed that filming had begun on season 2:
The first episode in season 2 will be titled "A Taste of Solitude", with Shuman returning to pen the screenplay after she wrote season 1's second entry.
We've also received word of which characters (or, rather actors) will be joining The Wheel of Time season 2.
Ceara Coveney will make her TV series debut as fan favorite Elayne Trakand, who is the Queen of Andor and Cairhien in the novels. Natasha O'Keeffe (Peaky Blinders) and Meera Syal (Yesterday, Goodness Gracious Me) have also joined the cast in undisclosed roles.
The trio join Danish actress Salle Salée, who has been brought on board in an unknown role. Start speculating on who she, Syal and O'Keeffe will play, then.
As for how many seasons there will be, there won't be 14. Like we said earlier, Judkins confirmed that each season would combine books from Jordan's literary works as, given how complicated the story is, it would takes a long time to finish the TV series: 
How many seasons could we see then? The Wheel of Time spans 14 volumes in total, but there's also a prequel novel and two companion books to take into consideration.
With 17 books to draw from across this fantasy epic, we wouldn't be surprised if two or three novels are used per season. If we're right, Amazon's Wheel of Time could take six to seven seasons to reach its conclusion.
Next, as claimed by The Hollywood Reporter, a Wheel of Time movie trilogy is also in the works. According to THR's July 13 article, Zack Stentz (X-Men: First Class, Thor) is penning a three-movie story based on Jordan's 'Age of Legends' novels from his Wheel of Time series.
The Age of Legends trilogy will be set several millennia before the events of the TV show. Also dubbed the Second Age, it'll follow the Aes Sedai (and their male counterparts) more closely and focus on the One Power, which is the source of all magic in the Wheel of Time universe.
When an unspeakable evil is unleashed across the land, male channelers (the Wheel of Time's magic wielders) are driven insane and use the One Power to try and destroy the world. It'll up to a small band of women, who unite under the White Tower, to stop them.
It's unclear how Rosamund Pike's Moiraine will factor into this (if at all) or whether Amazon will buy the rights to the movie trilogy. 
Right now, no studio partner or distributor is associated with the Age of Legends films, but they will complement Amazon's TV adaptation and expand upon The Wheel of Time's world. Once we learn more, we'll update you.
Finally, Rosamund Pike will narrate an audiobook recording of The Wheel of Time's first novel, i.e. The Eye of the World. The audiobook will be released on Audible on November 16, but pre-orders are available now. If you want to get a leg up on The Wheel of Time before its arrival on Amazon Prime, this may be the perfect way to do so.
Share this news on your Fb,Twitter and Whatsapp