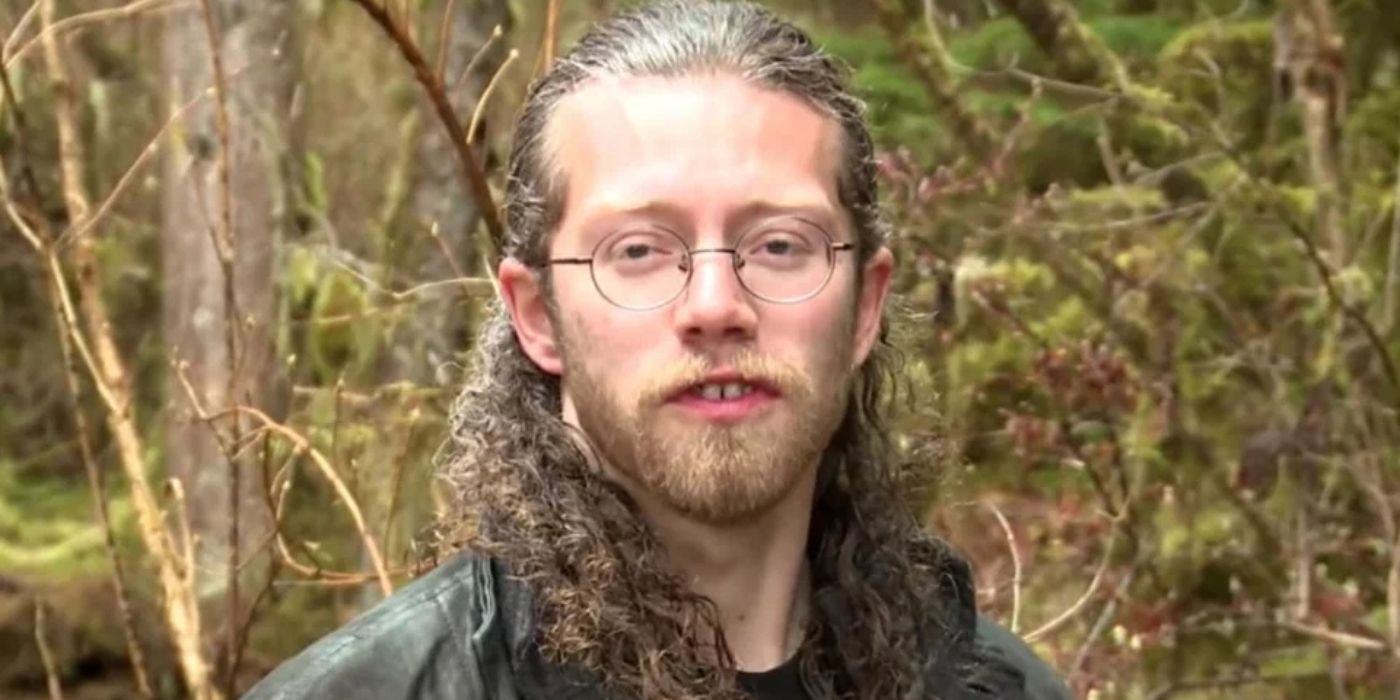 Alaskan Bush People star Bam Brown shares he has started a TikTok account. Those who watch the show are surprised to see him on the platform.
Bam Brown, star of the Alaskan Bush People, is full of surprises as he recently joined the TikTok community. Viewers have always known Bam as the most reserved of all of his siblings. However, since his late father's passing, the star has tried his best to come further out of his shell.
The 34-year-old made waves when he and his eccentric family began appearing on Alaskan Bush People. The entire Wolf Pack shared how they lived off the land and away from the prying eyes of the government. For the most part, Bam has been the voice of reason compared to his other siblings. He is best known for telling his brothers to "respect the danger," but there is a softer side to the brooding Brown. Bam can often be found working alone on important projects, and while he doesn't always say much, when he does voice an opinion, it's usually for a good reason.
Related: Alaskan Bush People: Raiven Adams Defends Gabe Brown On TikTok
In the wake of Billy's untimely death, Bam has started to share rare selfies on his social media accounts. Viewers recently discovered that the second oldest son joined the TikTok community. The new account surprised followers, especially since Bam has always valued his privacy. For the most part, Bam's videos center around life on North Star Ranch. Followers can see the family's animals, such as their ducks taking a bath and Brutus the Texas Longhorn. Bam opens up like never before in some posts as he shows glimpses of his day-to-day life on the ranch.
One video shows Bam opening the ranch gate to a track called "Soul." The spoken word poem expresses his sentiment of liking who he is and what he has accomplished. Bam is trying to tell viewers he will always be unapologetically himself. The video sent ripples through the Alaskan Bush People community as Bam hardly ever speaks out about his emotions. In a more recent video, Bam shares yuletide greetings as he thanks his followers for their support.
The past year has been extremely hard for Bam and the entire Brown family. The most recent season of the Alaskan Bush People showed the last few weeks of Billy's life before he passed away after suffering from a massive seizure. After his death, the family kept filming the weeks that followed. Viewers were allowed to watch the family plan Billy's funeral and celebration of his life. While Discovery has yet to confirm a new season, many are hoping that if the show returns, Bam will be much more open like he has started to be on social media.
Next: Alaskan Bush People: Matt Sends Recovery Well Wishes For The New Year
Source: Bam Brown/ TikTok
90 Day Fiancé: Varya Gets Injured While Camping With Geoffrey's Family
About The Author
Share this news on your Fb,Twitter and Whatsapp