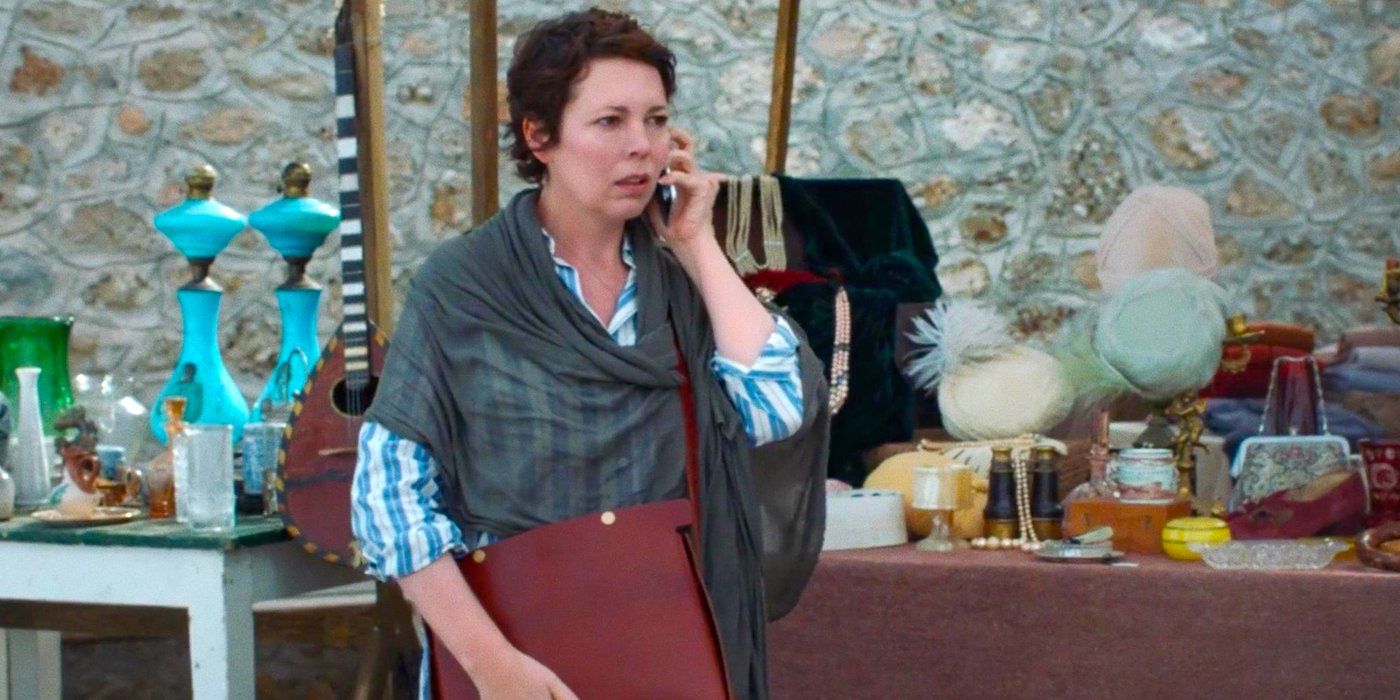 Maggie Gyllenhaal's directorial debut The Lost Daughter tells a story that travels all over the world, but the film was shot entirely in one location.
The Lost Daughter, the latest original film from streaming giant Netflix, got creative when it came to filming locations; here's where the movie was shot. Based on the novel by Elena Ferrante, The Lost Daughter marks the directorial debut of Academy Award-nominated actor Maggie Gyllenhaal. It stars Oscar winner Olivia Colman as Leda, a divorced, middle-aged college professor running from a troubled relationship with her daughter while on vacation in Greece.
Shot in September of 2020, The Lost Daughter's production team was forced to make significant changes to their filming strategy due to the production restrictions brought on by the coronavirus pandemic. Whether it was changing the story's setting to shooting on green screen, Gyllenhaal and her crew rose to the challenges of finding the perfect locations for The Lost Daughter. To do so, they made a clever change, filming it all in one location.
Related: The Lost Daughter Ending Explained
Even though the original script for the film took place in the United States, The Lost Daughter was unable to shoot there due to pandemic-based filming restrictions. So, The Lost Daughter's one and only filming location was the Greek island of Spetes, located in the Attica peninsula of Greece. Story-wise, it was simply a matter of changing the location where Leda's vacation occurs. Luckily, due to the character-driven story, the location change had almost no impact when it came to the essential narrative of The Lost Daughter. A few changed lines here and there, and the movie was good to go.
Even with the main setting being changed, a few key flashback scenes in The Lost Daughter are still set in the United States. However, production still never left the island of Spetes. For one flashback scene featuring Olivia Colman's character with her family in a mountainous terrain, Gyllenhaal and her team employed some good old movie magic. The scene was shot entirely on a green screen, then seamlessly integrated into the final film during post-production. The effect ends up working so well as a location simulator that when viewers watch The Lost Daughter on Netflix, they may be completely unaware that the whole movie was shot on one tiny Greek island.
The Lost Daughter is a brilliant example of how a smart director can overcome location issues to create a film that looks completely international even though filming only takes place in one location. Maggie Gyllenhaal deserves praise on her directorial debut, not just for creating a powerful dramatic narrative, but for the creative instincts she displays in how cleverly she shot her film. With her talent on display, it's exciting to see what she might turn her creativity to next.
Next: The Lost Daughter: Why Leda Stole Elena's Doll
Andrew Garfield On His Spider-Man's Gwen Stacy Death Redemption
About The Author
Share this news on your Fb,Twitter and Whatsapp