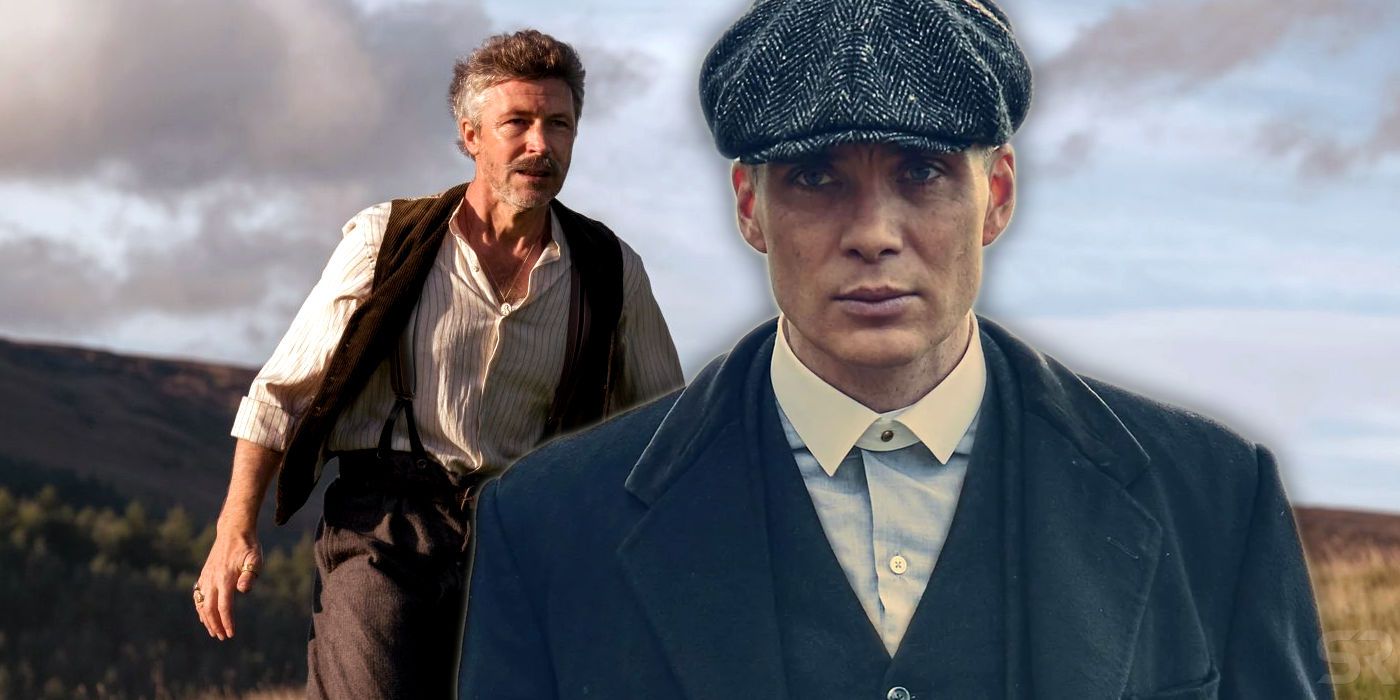 Peaky Blinders season 6 is coming; here's everything we know about the show's final season, including the cast, story, and release date.
Netflix's Peaky Blinders season 6 release is what fans are looking forward to now that season 5 has come and gone. Created and written by Steven Knight, the latest installment of the series was released in August 2019 on BBC and in October 2019 on Netflix. Season 5 was directed by Anthony Byrne, who will return to helm the action in Peaky Blinders season 6.
Peaky Blinders stars Cillian Murphy as Tommy Shelby, a politician and the leader of a Birmingham crime family. During Peaky Blinders season 5, Tommy and company attempt to recoup money lost during the 1929 stock market crash, "Black Tuesday," and are ultimately forced into a partnership with fascist Oswald Mosley (Sam Claflin), a real-life historical fascist leader. Peaky Blinders season 5 also shows Tommy struggling with memories of his late wife, Grace (Annabelle Wallis), and constantly plotting to retain his "crown."
Related: Is Anya Taylor-Joy's Gina Returning For Peaky Blinders Season 6
The Peaky Blinders season 5 finale ends on a dark note, one that teases an uncertain future in 1930s Manchester, and promises lots of intriguing developments for Peaky Blinders season 6. Thankfully, creator Knight has already confirmed that Netflix has renewed Peaky Blinders for season 6, which will serve as the BBC One show's final season before a Peaky Blinders movie concludes the series. Here's a breakdown of everything we expect from Peaky Blinders season 6, including its release date, cast, and plot.
Peaky Blinders Season 6 Release Date Info
An official release date for Peaky Blinders season 6 has yet to be announced by either BBC One or Netflix; however, filming concluded in May 2021. In November 2021, the show's official Twitter account released a Tommy Shelby teaser for Peaky Blinders season 6 alongside the announcement that it will return in "early 2022." Likely, viewers can expect to see Tommy and the rest of Peaky Blinders' season 6 cast on BBC One sometime before March 2022.
Peaky Blinders Season 6 Cast
Although season 5 ended on a cliffhanger, Peaky Blinders season 6 will see the return of all the major players in the current storyline as led by Cillian Murphy's Tommy Shelby, or at least the ones still alive. There's an exception to be made of course for Annabelle Wallis, who will continue to appear as Tommy's hallucinations of his dead wife Grace. Former Boardwalk Empire star Stephen Graham has been confirmed to join the Peaky Blinders season 6 cast, but it's unclear who he'll play. Charlie Murphy won't be returning as Jessie Eden in Peaky Blinders season 6, nor will Helen McCrory's Aunt Polly, as the actress sadly passed away from her battle with cancer in April 2021. New additions to Peaky Blinders season 6 will also be James Frecheville, Rebecca Keatley, and Amber Anderson in undisclosed roles.
Peaky Blinders Season 6 Story Details
Peaky Blinders season 5 ends with Tommy's failure to assassinate Mosley. He muses about the possibility that he'll never defeat the intellectual fascist, and seems to realize that the times are indeed changing. Naturally, Tommy feels a bit paranoid, and the final sequence ahead of Peaky Blinders season 6 shows him seeing a vision of Grace, just before screaming out with a pistol pressed against his head. Moving forward, Tommy can rely on familial loyalty, but it's clear that the old ways of doing business are dying, evidenced by Michael's proposal to restructure the family's business structure. In Peaky Blinders season 6, Tommy's family and friends will likely question his leadership, and possibly even his sanity. As various enemies re-emerge and new threats arise, Tommy must decide if he indeed wants to be Tommy Shelby, leader of the Peaky Blinders, or if he wants to be "Mr. Jones," a has-been using a dead man's name, all for the sake of good business. Chances are that Tommy will find a way to sustain power while dealing with the looming presence of World War II in Peaky Blinders season 6.
Next: Peaky Blinders: Why Tom Hardy's Alfie Solomons Returns In Season 6
Cobra Kai Season 4 Actress Teases Johnny & Carmen's 2nd Chance Relationship
About The Author
Share this news on your Fb,Twitter and Whatsapp