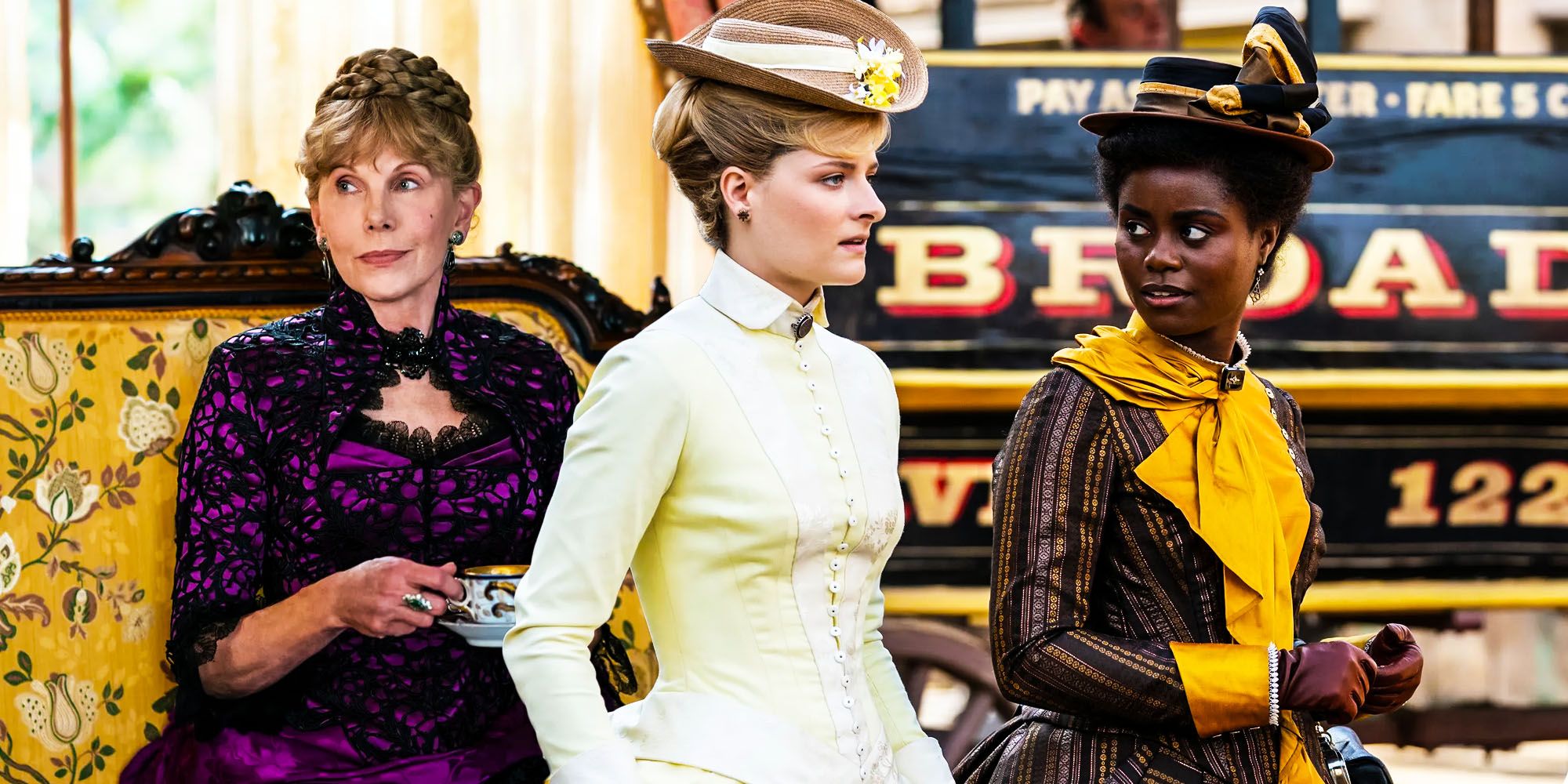 The Gilded Age is finally set to premiere, introducing new characters into the Downton Abbey world. Here is how and when viewers can watch the show.
The long-anticipated Downton Abbey spin-off The Gilded Age is finally premiering on television — here is what time it releases and how fans can watch the show. The Gilded Age's production was filled with roadblocks, taking almost a decade in the process. Tapped by NBC through Universal Television, Downton Abbey creator Julian Fellowes initially conceived the spin-off prequel in 2012. However, it was only in 2018 that the show was confirmed to be produced. Originally, The Gilded Age was set to be released in 2019, but not long after the announcement, the historical drama eventually found itself a new home.
Although The Gilded Age ties to Downton Abbey due to their shared creator, the former has seemingly deviated from its original premise of depicting the courtship of Robert Crawley and Cora Levinson. Instead, the show decides to introduce new storylines that will make it a standalone period drama instead. Set during the eponymous period of "immense economic change" in the United States, The Gilded Age follows the wealth and pageantry of 1880s high society. Starring an ensemble cast, the show includes ​​Christine Baranski (The Good Fight), Cynthia Nixon (And Just Like That), Denée Benton (Hamilton), Carrie Coon (Ghostbusters: Afterlife), and Louisa Jacobson.
RELATED: Downton Abbey: A New Era – Every Returning Character Confirmed
After a competitive bidding process, The Gilded Age has moved to HBO, where its opulence and ambition will be better served. The nine-episode series is scheduled to premiere on January 24, 2022, at 6:00 pm PT, 9:00 pm ET, and 2:00 am GMT. Here is how excited fans can watch The Gilded Age, just more than two years after the Downton Abbey movie's release.
How To Watch Downton Abbey Spin-Off The Gilded Age
The Gilded Age will be released on HBO and Sky Atlantic, but it will also be available to stream online through HBO Max. Currently, HBO Max offers two plans: a $9.99 option, and a $14.99 ad-free subscription with 4K content and offline viewing. Existing HBO subscribers can already enjoy the latter choice without paying extra. On the other hand, although HBO Max does not provide a seven-day free trial anymore, new users can still watch The Gilded Age through an existing Hulu subscription. One can activate HBO Max as an add-on to their Hulu account, and an expanded streaming library of over 80,000 TV shows and movies will be accessible. After the week-long free trial, HBO Max will charge a fee of $14.99 a month.
Much like Downton Abbey's success, The Gilded Age has already obtained positive reception prior to its official premiere date. Critics praise the period drama's intrigue and flourish, alongside its outstanding cast, which makes it a compelling watch. After all, The Gilded Age is not simply an extension of the fictional aristocratic world but a reflection of the rapid industrialization etched in history.
NEXT: Downton Abbey 2's Title Explained: What A New Era Means
Marvel's Greatest Avenger Ever Just Got A Massive Power Upgrade
About The Author
Share this news on your Fb,Twitter and Whatsapp