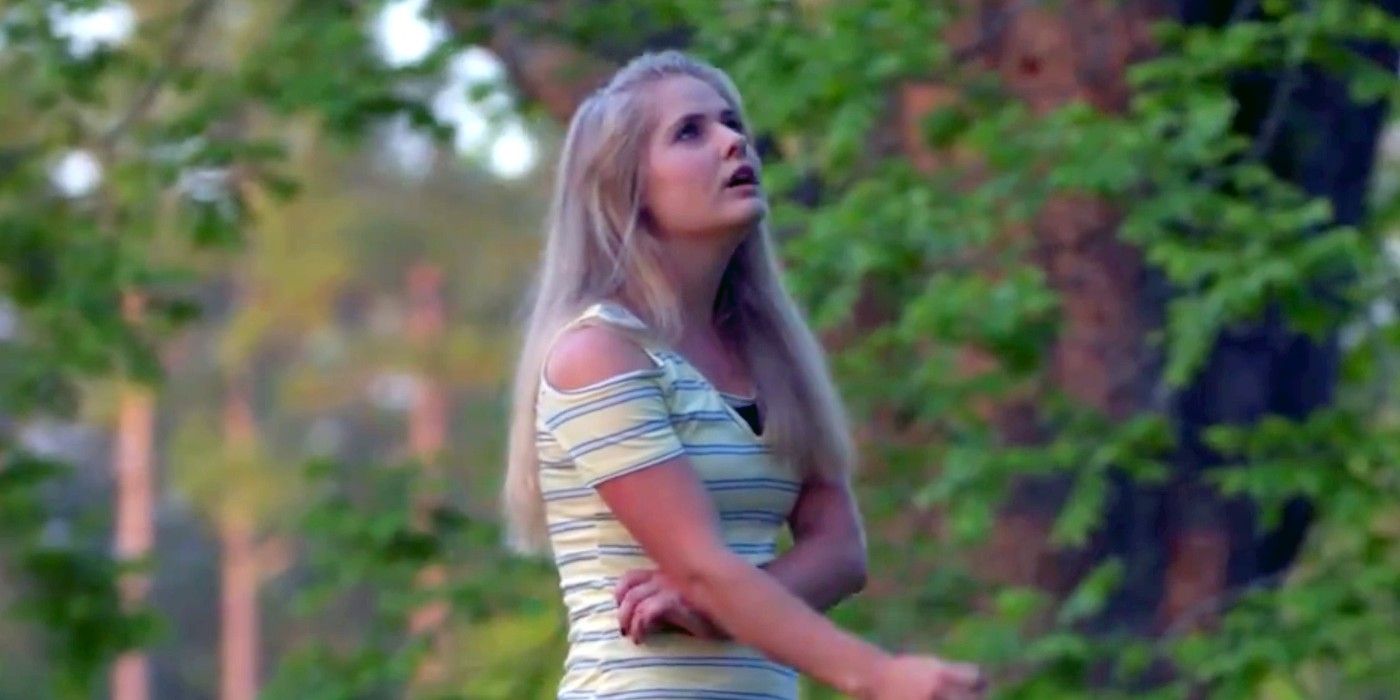 The third eldest daughter of Kim and Barry Plath is releasing music. Lydia has excited to share her sound with Welcome to Plathville viewers.
The usually reserved Lydia Plath is excited to announce the launch of her new music to Welcome to Plathville fans. In early December, the star announced that she had started to work on new music after a year hiatus. According to Lydia, God called her to start singing once more.
Lydia just turned 18 but is still living at home under Kim and Barry Plath's strict rules. Lydia is known as the family equalizer, as she often tries her best to stay out of the ongoing family drama between her older brother Ethan Plath. Lydia has not been one to stray from the pack and often takes her mother's side during the confrontations. Welcome to Plathville season 3 showed Lydia growing up right before fans' eyes as she formed a crush on a boy. Instead of being able to text him like most teens her age, Kim placed herself in the middle and put a stop to the courting. During tough times, Lydia has often turned to her religion for solace. While in her prayer closet, she came to a realization that she needed to get back into her songwriting.
Related: Welcome To Plathville: Moriah Plath's New Song Fuels Breakup Rumors
As Lydia welcomed in the New Year, she surprised fans with a post revealing that she would be releasing new music in January. Lydia shared with excited fans on her YouTube channel that she was releasing her first song called "One with The Father." The budding musician revealed that fans would be able to hear the song on her channel or even find it on most streaming platforms. Followers immediately flocked to her comment section to offer support, with one fan writing, "Congratulations, Lydia! Glad to see your light."  Viewers of the TLC show have been waiting for Lydia to break out of her shell for years, and it looks like she finally has. Check out Lydia's announcement below:
The journey has been extremely exciting for Lydia since she never set out to do music. According to the Welcome to Plathville star, God started to give her songs and helped her find her muse. Lydia divulged that while she was at home one evening, God delivered her the chorus and the name of her first single. Lydia sparked some excitement amongst fans as she mentioned God also used someone special to help. Fans couldn't help but wonder if it was the mystery man she had a crush on.
During the holiday season, Lydia surprised fans once more, revealing she had launched her own Instagram page. Since the Plath children were not allowed to use the internet when they were younger, followers were shocked to see any of them on the social media platform. Lydia has been sharing daily updates with an inspirational twist. Welcome to Plathville fans look forward to hearing the new song in one week's time.
Next: Welcome To Plathville: How Lydia Rang In 2022 While Living At Home
Source: Lydia Plath/YouTube
90 Day Fiancé: Memphis Reveals Real Reason She Fell In Love With Hamza
About The Author
Share this news on your Fb,Twitter and Whatsapp