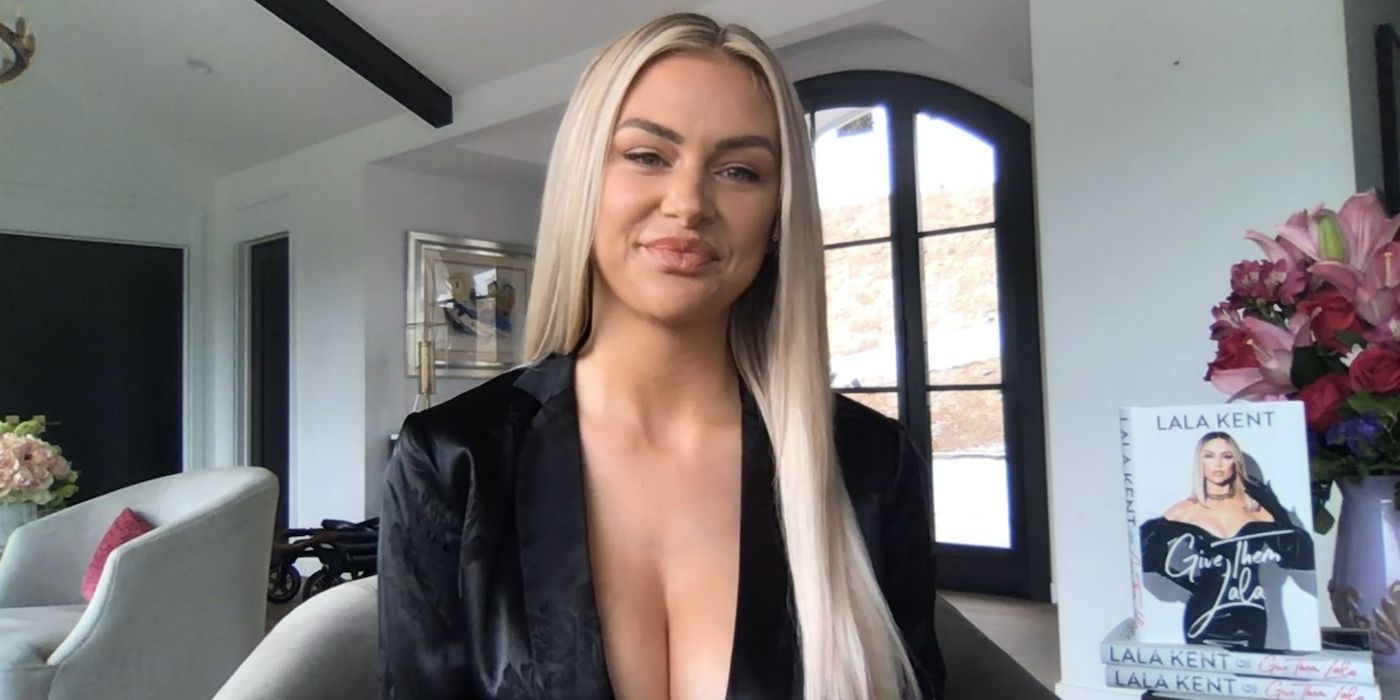 Lala Kent is finally sliding into men's DMs looking for potential dates amid the Vanderpump Rules star's breakup from her ex Randall Emmett.
Lala Kent is finally sliding into men's DMs looking for potential dates amid the Vanderpump Rules star's breakup from her ex Randall Emmett. She recently admitted to reaching out to a man she found attractive for the first time in years. It comes as she continues to open up about her messy split from Randall. With Lala having "proof" of Randall's cheating, she's confidently on the search for a new beau.
Since breaking up with Randall, Lala has started to open up about how "liberated" she feels parting ways with her ex-fiance. Lala recently opened up about the evidence she had of Randall's infidelity. "I know that he had sent messages that said he never [was], but there's proof elsewhere," she said. Randall's sighting in Nashville with two mystery women was the final straw on a relationship Lala says was based around "lies." She has launched her 'bRand new' merch line modeled around her split from the filmmaker. Now that she's single, Lala is opening herself up to the idea of dating.
Related: Vanderpump Rules: Brock & Scheana Reportedly Speeding Up Wedding Plans
Lala recently confessed to contacting a man on Instagram. "I had a fantastic holiday, and I slid into a man's DM for the first time since I was, like, 23. Yes, I did," Lala admitted on the latest episode of her Give Them Lala podcast. With her being with Randall for five years and welcoming her daughter last year, Lala hasn't pursued a new romance in a long time. She admits to feeling like her flirting skills were a little rusty when sending the direct message. "You know, it felt strange because I don't slide in the DM," Lala added. "Like, I slid in the DM when I was, like, drinking and, like, young, but I haven't slid into the DM and I don't even know if I have game anymore."
The reality star noted how "low" her dating expectations are as she focuses on her daughter and career endeavors. Since moving out from Randall's home, Lala has had to figure out co-parenting arrangements for their daughter Ocean Kent Emmett. But she's putting herself out there in ways she hasn't in a long time. Lala says she received a nice response from one of the guys she contacted. "My first DM, the initial one, was just emojis and not even anything sexy — like, not even anything hot," Lala explained. "We, like, sparked a conversation, but I was like, 'What does one say in someone's DM?'" Lala's latest confession shows how set she is on leaving Randall.
She came under fire among the cast and show's fans for all the criticism she spewed out at her co-stars in season 9. With Lala breaking up with Randall shortly before the reunion was filmed, she opened up about it on the show. The Vanderpump Rules star has been hinting at the possibility of leaving the show and pursuing other endeavors. Now that she's free from Randall's lies and infidelity, Lala is confidently taking her career to new heights. Randall won't be too far away since they still have to co-parent. But if Lala finds any luck in her DM approach, she might have some company in the new year.
Next: Vanderpump Rules: How Raquel Is Doing After Her Breakup With James
Source: Give Them Lala
Flash Proved Green Lanterns Are Using Their Rings All Wrong
Share this news on your Fb,Twitter and Whatsapp