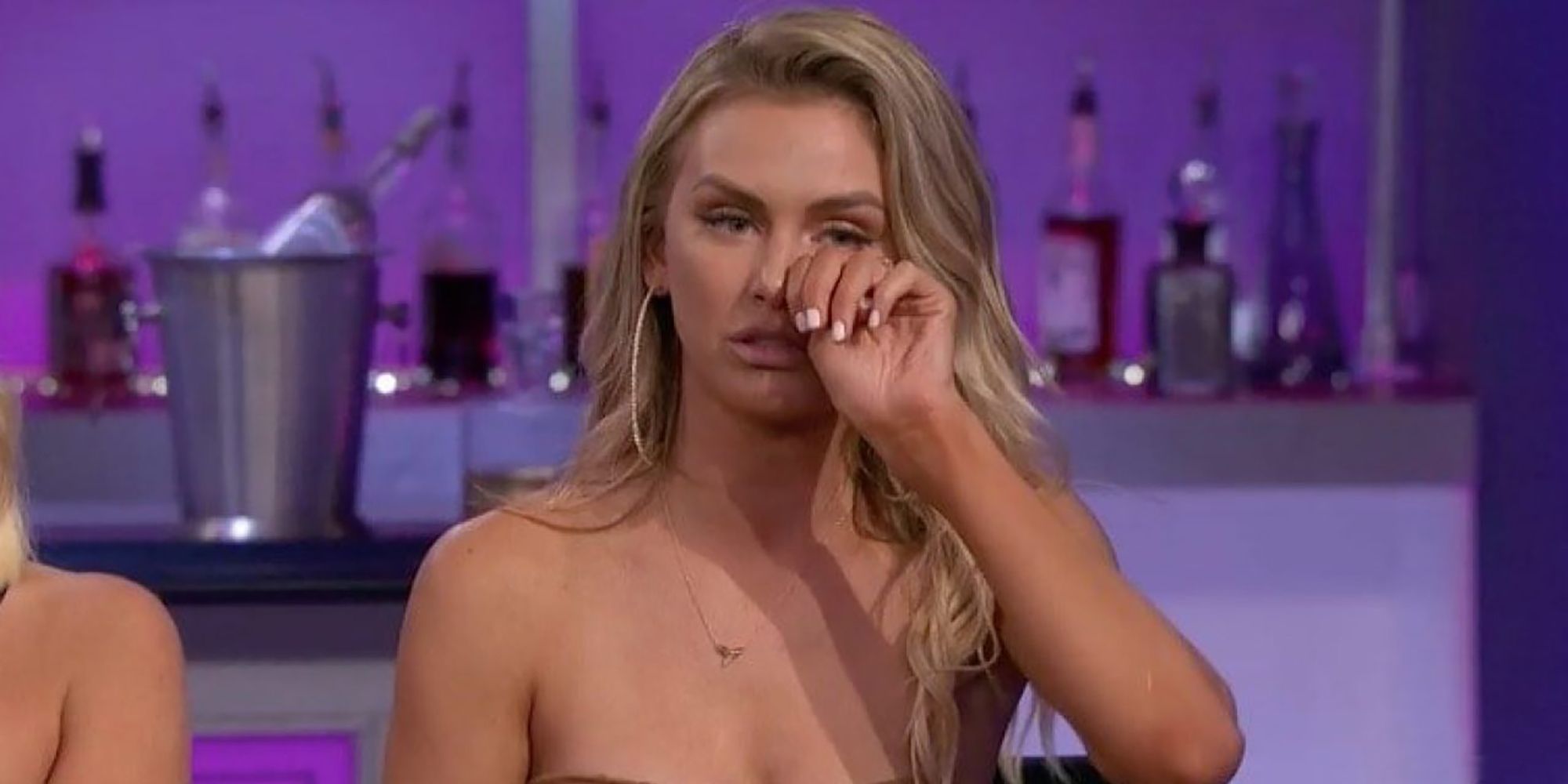 After a recent interview, Shahs of Sunset star Golnesa called Vanderpump Rules cast member Lala Kent a cheater saying she's entitled to her opinion.
After speaking about her ex during a recent interview, Vanderpump Rules star Lala Kent received backlash from fellow Bravo star Golnesa GG Gharachedaghi, who called her a cheater. Lala has been going through a break up from her ex-fiancé and baby daddy Randall Emmett for a few months. In October 2021, news broke that Lala had moved out of their shared home and moved into a hotel, after pictures of Randall hanging out with two women while on a trip to Nashville were made public. At the time, sources were claiming Lala was over the relationship, while Randall was trying to win her back by posting pictures of their daughter on Instagram. Sources said Lala saw this as an attempt to look like a loving dad to the public and wasn't buying it.
Since their split, Lala has said a lot of negative things about Randall during various interviews. Lala made statements claiming Randall was living a double life and was hardly ever around. She further explained that whenever he was around, he was always on his phone and wouldn't allow anyone to touch it when he wasn't using it. Later, Lala shared a post on her Instagram stories about narcissists insinuating Randall is one. She claimed she was traumatized from their relationship, that Randall lied about the cost of her engagement ring, that she saw and ignored all the red flags, and that she's thankful she never married him.
Related: Vanderpump Rules: Lala Kent Says She Has 'Proof' Of Randall Cheating
After Lala made negative comments about Randall again, Shahs of Sunset star, and Randall's close friend, GG called Lala out for being a cheater. As reported by Page Six, GG took to Twitter to call Lala out for some of the mistakes she made in the relationship. She reminded Lala of the time she admitted to engaging in sexual acts with co-star Ariana Madix, claiming the timing matches up to when she was in a relationship with Randall, questioning if that makes her a cheater as well. She continued by saying Lala chose to make her private life public when she signed on for a reality TV show and that choice gives others the right to have an opinion on her life. GG claimed Lala should have some more respect for herself than to be speaking so negatively about her ex-fiancé.
GG's rant against Lala came after she appeared on Watch What Happens Live during which Andy asked her what she thinks of comments GG had made about her previously. Lala's response was that she didn't appreciate what GG had to say since she doesn't have all the information about what went on between them. She also said she had hoped GG would have been more compassionate towards her since GG is a single mom. The last comment didn't sit well with GG as she also addressed that in her Twitter rant. She took to Twitter to let Lala know she didn't like being called a single mother in a way that made her seem like a victim, since that is how she chose to raise her son. She also told Lala it didn't make sense for her to assume she would be on her side because their both single mothers.
Considering the fact that Lala and Randall share a child together, it will be interesting to see if the Vanderpump Rules star will continue to speak negatively about him. Is she considering that her daughter might see the things she said about him when she gets older? What Lala is saying could harm her daughter one day, and it will be interesting to see if she will see it that way.
Next: Vanderpump Rules: Brittany Reveals She's Struggling To Lose Baby Weight
Source: Page Six
90 Day Fiancé: Cringiest Relationships In The Franchise
Share this news on your Fb,Twitter and Whatsapp