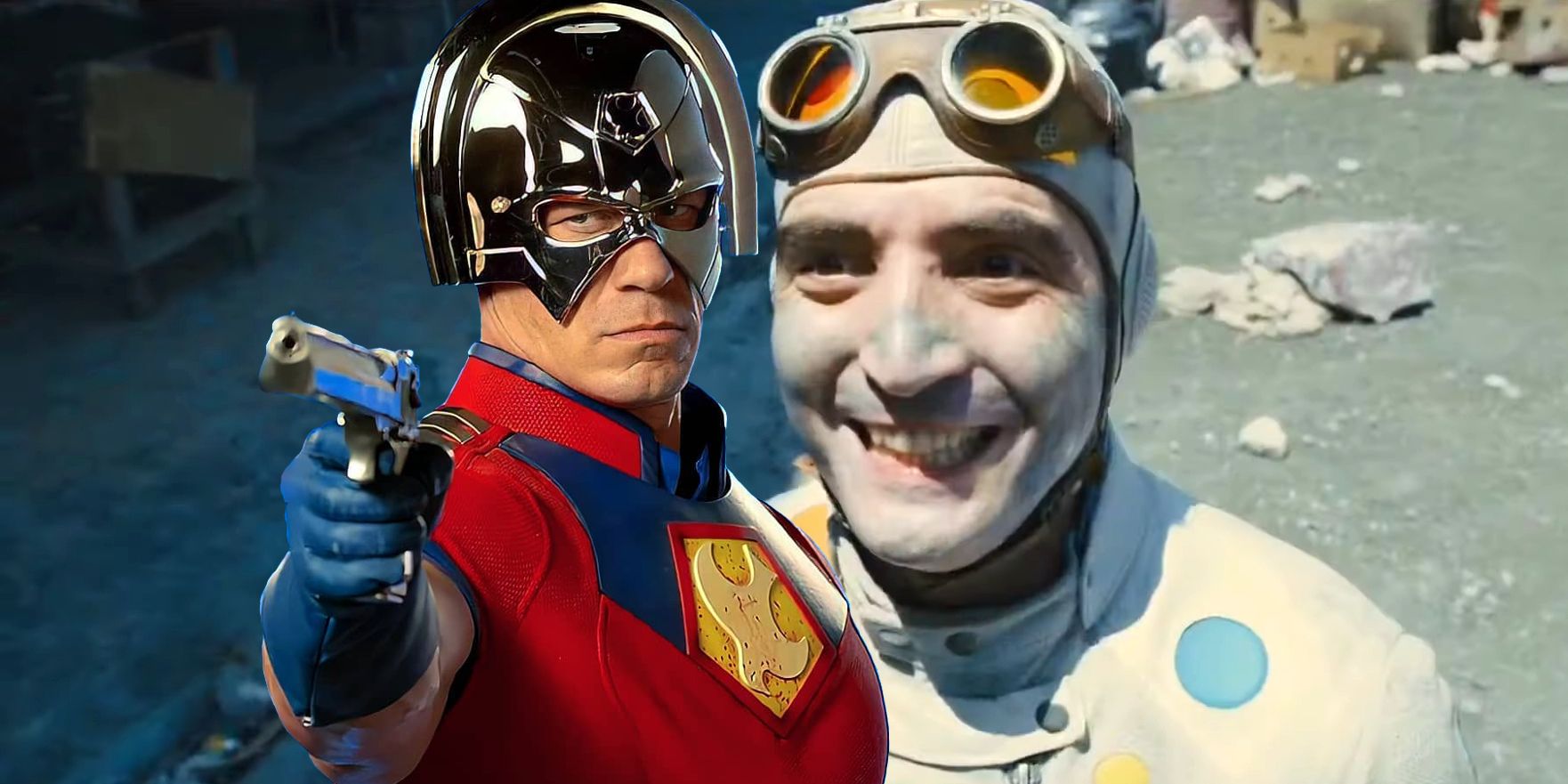 The Suicide Squad star David Dastmalchian reveals he got an early look at Peacemaker and offers enthusiastic praise for the HBO Max spinoff series.
David Dastmalchian, who played Polka-Dot Man in James Gunn's The Suicide Squad, praises the new spinoff series Peacemaker. The upcoming show centered on John Cena's character of the same name is created, written, and heavily directed by Gunn, who serves as showrunner for the DC Extended Universe series. Peacemaker is set to premiere its first three episodes on HBO Max on January 13, with the rest of season 1 releasing weekly.
Cena's Peacemaker made his debut alongside Dastmalchian's Polka-Dot Man in Gunn's sequel to/soft-reboot of David Ayer's poorly received 2016 film, Suicide Squad. While both characters proved popular with fans, the director saw instant potential in the former, a character who fights to achieve peace using any amount of heinous violence necessary. Though he is shot and left for dead in the last act of The Suicide Squad, a post-credits scene shows him recovering from his injuries under the watchful eyes of Amanda Waller's team, setting up this spinoff series that had already wrapped filming by the time the movie was released.
Related: Peacemaker Fixes John Cena's Suicide Squad Dick Jokes Mistake
As the first reactions start to come in from those who have seen some of Peacemaker early, Cena's former castmate offers a particularly glowing review. Dastmalchian takes to Twitter with his initial reaction and makes heavy use of caps lock, assuring his followers that they won't be disappointed with what Gunn & Co. have cooked up. He also gives special shout-outs to two members of the supporting cast: Jennifer Holland, who plays Waller aide Emilia Harcourt; and Steve Agee, who plays Belle Reve penitentiary warden John Economos. Check out Dastmalchian's original post below:
While fans might not expect someone from the original movie to be too critical of the HBO Max spinoff, the actor isn't alone in his assessment, as early reviews of Peacemaker have been strongly positive. As with The Suicide Squad, which won over critics by sending up the self-serious superhero movies that have saturated today's Hollywood, the write-ups released so far have praised Gunn for carrying that irreverence over to the TV format and breathing new life into a DCEU that has at times struggled to find its footing. The footage released so far suggests the series will continue in the humorously violent vein of its source film, but Cena has emphasized that family serves as a thematic throughline as the show explores the background of his titular character.
While its streaming-series format serves it well as the film industry grapples with another surge in COVID cases, Peacemaker has not emerged entirely unscathed from the pandemic, as the LA red-carpet premiere planned for this week was recently cancelled. Thankfully for superhero fans, this won't delay the show's release in any way, as all footage required for season 1 is already in the can. Given that this comes after a further delay to Morbius made for a rather sparse January, viewers are likely to be eager to tune in when the DCEU show drops its initial episodes next week.
Next: HBO Max: Every Movie & TV Show Coming In January 2022
Source: David Dastmalchian
The Batman (2022)Release date: Mar 04, 2022
DC League of Super-Pets (2022)Release date: May 20, 2022
Black Adam (2022)Release date: Jul 29, 2022
The Flash (2022)Release date: Nov 04, 2022
Aquaman and the Lost Kingdom (2022)Release date: Dec 16, 2022
Shazam! Fury of the Gods (2023)Release date: Jun 02, 2023
Best Amazon Prime Original TV Shows Of 2021
About The Author
Share this news on your Fb,Twitter and Whatsapp