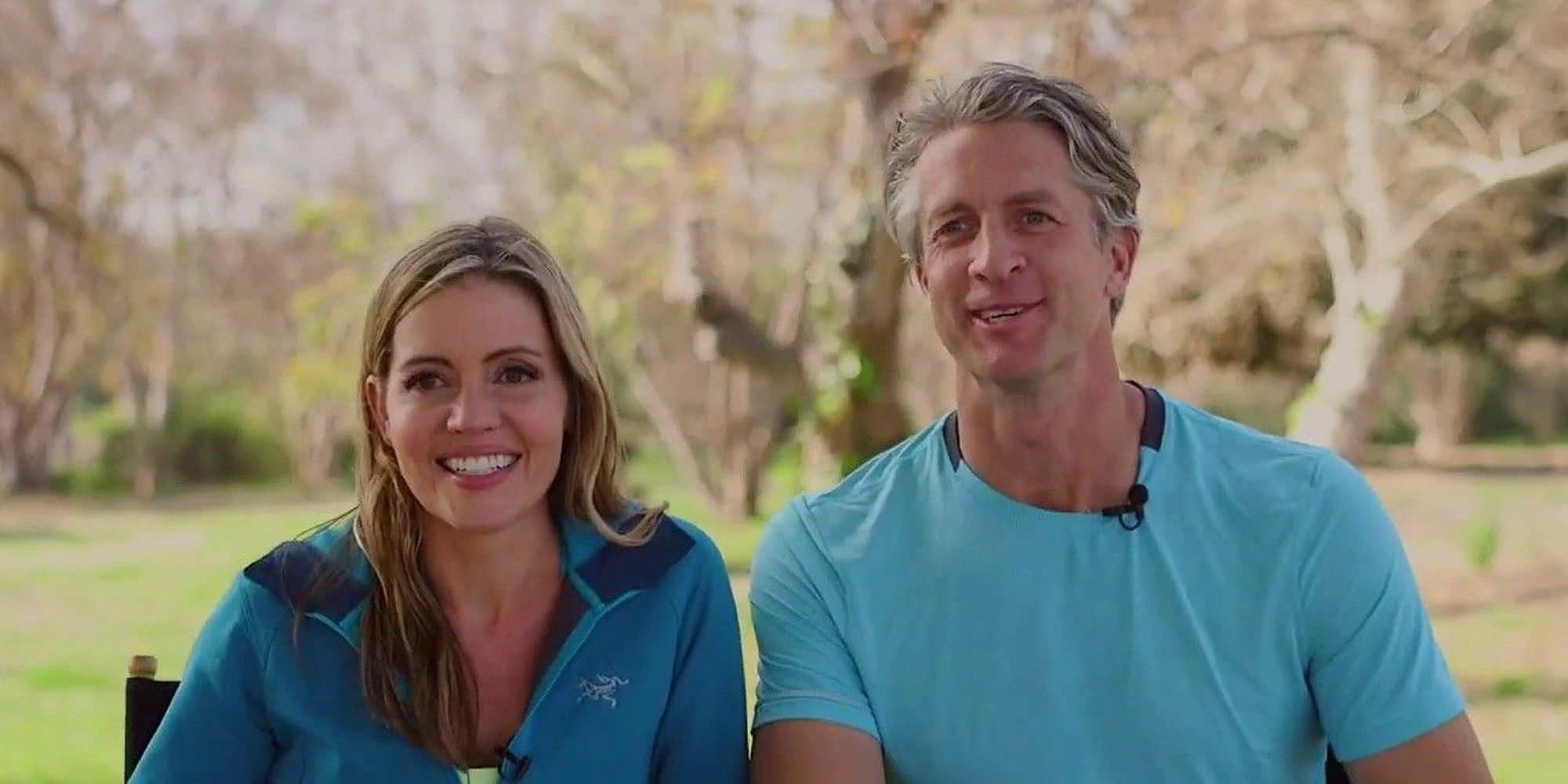 The Amazing Race season 33 will feature an all-new cast that includes digital influencers Penn and Kim Holderness who got famous on YouTube.
After a long hiatus, The Amazing Race season 33 is returning with an all-new cast that includes YouTube stars Penn and Kim Holderness. Overall, TAR 33 is poised to be the most unique season of the series. The COVID-19 pandemic forced production to shut down in 2020 after several legs had already been filmed. Over a year later, CBS managed to figure out a new route, implemented a safety plan to resume production, and completed the season. Alas, two teams were unable to return after the delay.
The Holderness family is one of several teams on Amazing Race season 33 who are familiar with the spotlight. They'll be racing against Love Island USA season 1 couple Ray Gantt and Caro Viehweg, as well as Anthony Sadler and Spencer Stone, who are two childhood friends who inspired the Clint Eastwood film The 15:17 to Paris, in which they starred as themselves. Another team that they'll be competing against is Ryan Ferguson and his friend Dusty Harris. Ryan is famous for spending nearly a decade in prison after being wrongfully convicted for murder, which became a major news story and has inspired books, documentaries, and TV specials. The cast of The Amazing Race 33 also features several other teams known for content creators and internet personalities.
Related: The Amazing Race: Season 33's Adjusted Elimination Schedule Explained
Kim and Penn Holderness are a married couple from North Carolina who have achieved fame through their YouTube channel. The pair makes music-related content, including parodies and original songs. They first went viral with their "XMAS Jammies" video in 2013, which featured their children Lola and Penn Charles. They run their own company, Holderness Family Productions, and have also released a book about their marriage. They've used their platform to speak about Penn's experience with ADHD and often make humorous songs about the advantages and disadvantages of living with the disorder. They both have former media experience as well, with Kim having worked as a correspondent for Inside Edition and also appearing in a small role in Iron Man 3. Meanwhile, Penn has worked as an HGTV host and ESPN reporter.
Penn and Kim will have their work cut out for them on The Amazing Race 33, which promises to be a challenging and unpredictable season of the show. They have proven during their careers as content creators that they can work well together, so they should be well-equipped to get far in the season. Their fun-loving attitudes and affection for each other will go a long way in helping them navigate the ups and downs of the Race. To be as effective as they have been at producing content together, they clearly have the communication skills that the best Amazing Race teams tend to have. Therefore, they have the potential to do really well on the show.
Alas, it's still too early for fans to know how this season will play out. The COVID-19 pandemic not only drastically changed the production protocols and the course for TAR 33, but it also undoubtedly affected the competitors as well. Hopefully, Kim and Penn return after this production layover and battle it out with the other teams for the $1 million grand prize.
Next: Survivor: What We Know About Sandra Diaz-Twine's Aussie Survivor Season
The Amazing Race season 33 airs Wednesdays on CBS.
Why Maguire & Garfield's Spider-Man Universes Never Had Avengers
Share this news on your Fb,Twitter and Whatsapp