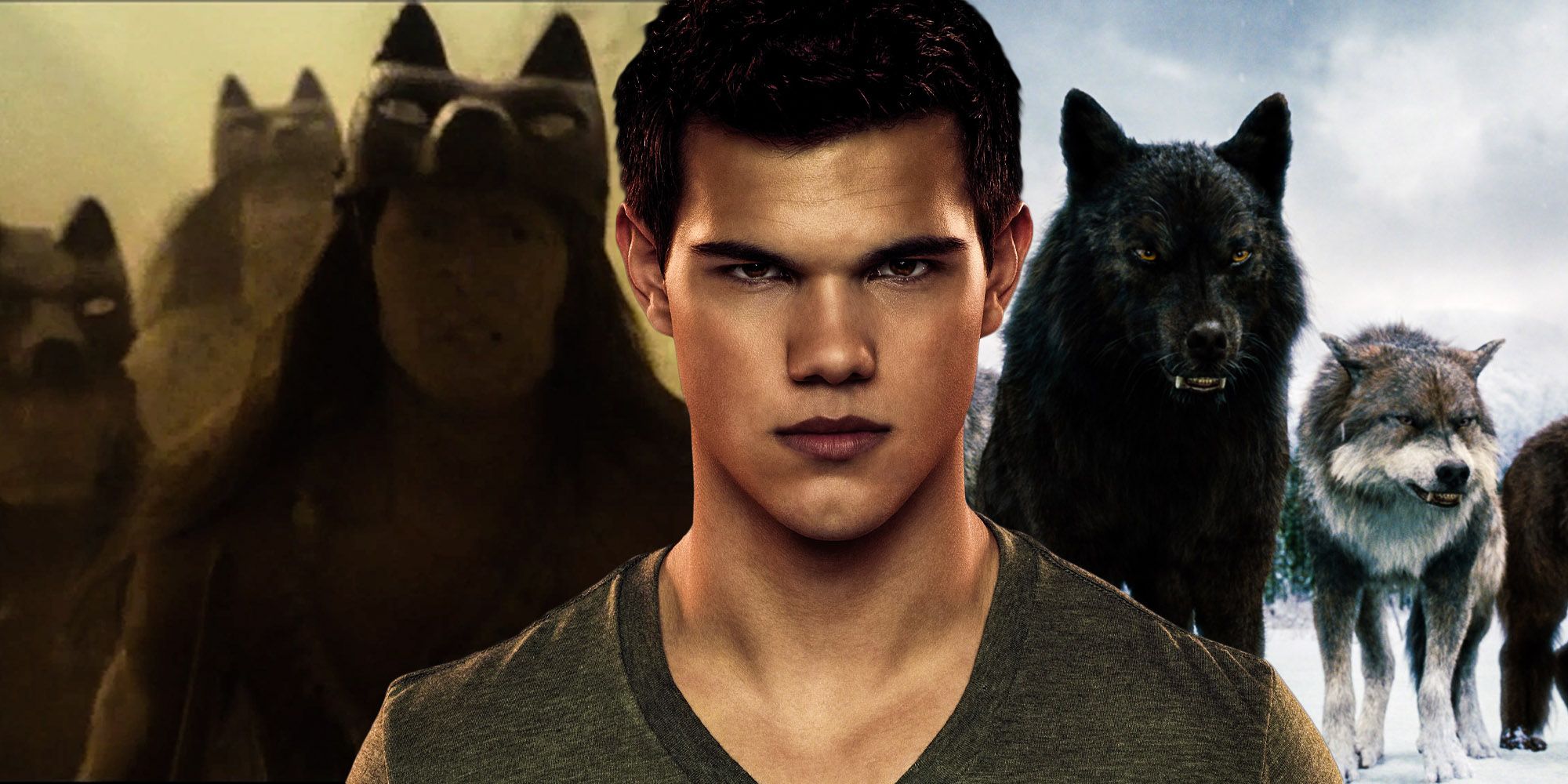 Taylor Lautner reveals that he was afraid to go out in public following his Twilight fame due to constantly being followed and recognized.
Taylor Lautner has revealed that he was afraid to go out in public following Twilight's overwhelming fame. Lautner is an American actor best known for portraying shapeshifter Jacob Black in the Twilight saga. Lautner portrayed Black in all five of the vampire-themed fantasy films, based off of the book series of the same name by Stephenie Meyer. Despite the mixed reviews that the film series received, the saga proved to be a box-office hit, grossing a whopping $3.4 billion worldwide.
The box-office success of the Twilight saga propelled Lautner to fame at a very young age. Prior to his role in Twilight, Lautner appeared in such works as The Adventures of Sharkboy and Lava Girl, Cheaper by the Dozen 2, and The Bernie Mac Show. However, it was the Twilight series that established Lautner as a true teen idol of the 2000s. In order to maintain his role in the Twilight saga, Lautner had to undergo quite an extensive physical transformation, putting on 30 pounds of muscle between the first and second films. His transformation generated intense media attention on his looks, making him a heartthrob for the young audience of Twilight. However, his overnight fame and status as a teen idol came at a steep price.
Related: How Twilight's Adaptations Made The Movies More Violent (& Better)
In an interview THR, Lautner revealed that his Twilight fame made him afraid to go out in public. The fame from Twilight came to Lautner almost overnight and was overwhelming for the then-teenager. From ages 16-18, he couldn't so much as go for a walk or on a date without cars following him and fans approaching him. The fame became so overwhelming that, for ten years, Lautner avoided even simple trips to the grocery store due to fear of being recognized. Check out his statement below:
Not many things in life can come and happen overnight. Fame can. It also can disappear overnight. When I was 16, 17, 18 years old, waking up and trying to just go out for a walk or go on a date and I had 12 cars waiting outside my house to follow me wherever I'm going or show up to an airport or anywhere, and you have thousands of fans screaming. I went so many years either not leaving my house, or if I did, hat, sunglasses, and just like, scared. It built up something inside of me where, I didn't know it, but I was scared to go out. I'd get super anxious to go out. So I just didn't… In the moment, it got frustrating because you just wanted to live a normal life. But then when that's taken away from you at all, you start to question yourself and start to be like 'oh, do people not care about me anymore?' When it goes away a little bit, you notice it, and that's the dangerous part because that can mess with your mind.
Lautner explained that his fame brought a high level of anxiety to him and made him feel unable to go out. In recent years, he has been able to live a more normal life as the Twilight fame has dwindled. However, adversely, the disappearance of that recognition also made Lautner concerned that people didn't care about him anymore. Fortunately, Lautner was able to take a step back from the spotlight altogether as he took a break from acting. It was due to this break that he chose not to reprise his role as Sharkboy in We Can Be Heroes. His step away from the public proved effective, and he is now doing much better than before. He credits his fiancé, Taylor Dome, with helping guide him in recent years and helping him appreciate his fame for making him who he is today.
Lautner's story illustrates the downfalls that can come with fame, especially when fame comes at such a tender age. While many find themselves wishing for fame, few tend to realize what is lost from not being able to lead a normal life. Lautner's recounting of not being able to so much as go outside or go to the grocery store without being followed by the masses was nothing short of shocking. Many individuals, in choosing the celebrity lifestyle, do give up their privacy in many respects. However, Lautner's story of Twilight fame shows a disregard of privacy that went far beyond what is acceptable. The Twilight actor's story emphasizes the importance of respecting and protecting celebrities' privacy and in ensuring that young celebrities, especially, are allowed to live a somewhat normal life.
More: Twilight Should Have Kept The Original Script's "Bad Ass Bella"
Source: THR
90 Day Fiancé: Gino's Unearthed Photos Show How He Looks Without The Hat
About The Author
Share this news on your Fb,Twitter and Whatsapp