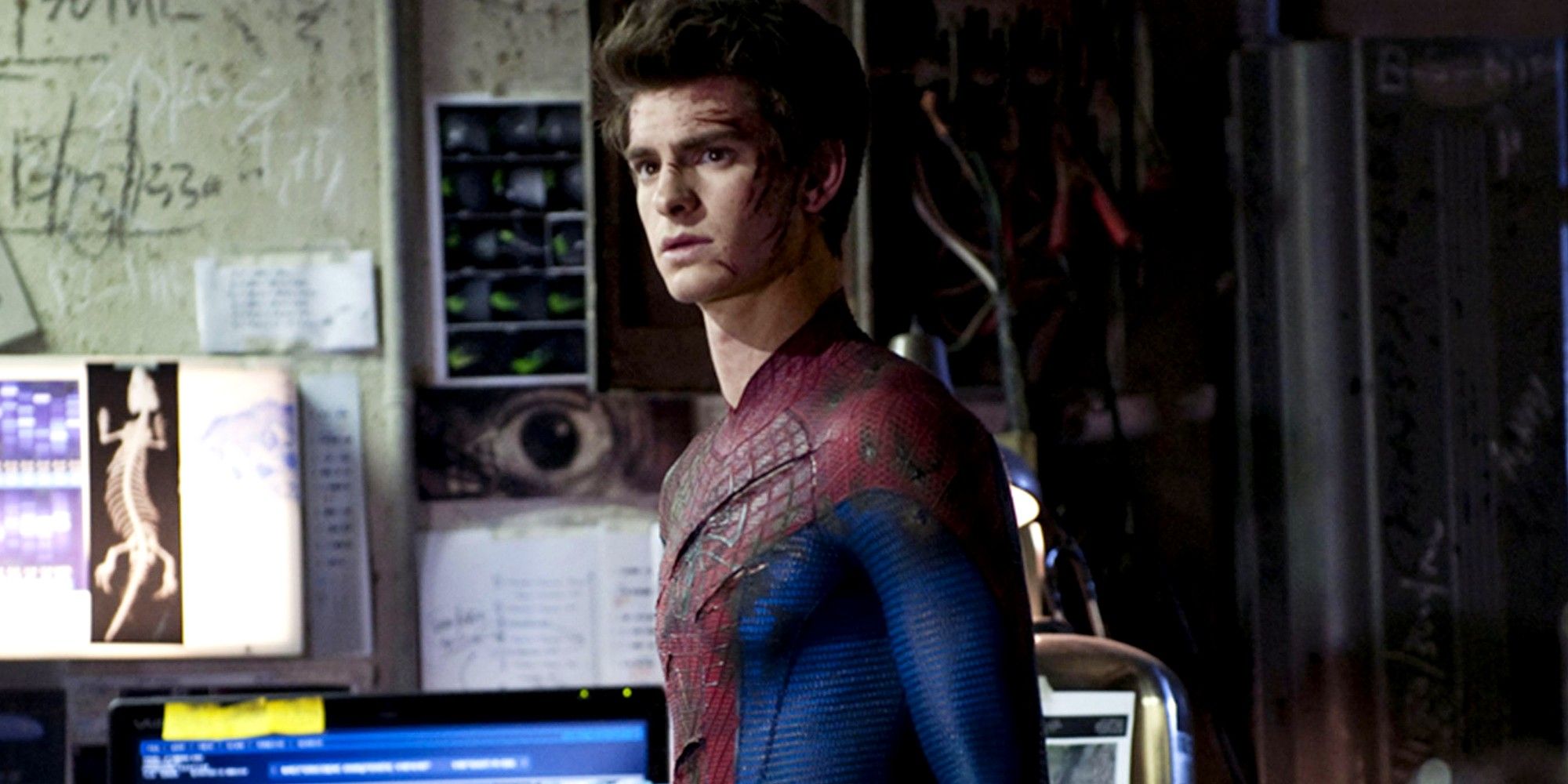 Exclusive: Screenwriter James Vanderbilt reacts to recent praise of Andrew Garfield's Spider-Man following his return in Spider-Man: No Way Home.
Screenwriter James Vanderbilt reacts to recent praise of Andrew Garfield's Spider-Man, following the actor's return in Spider-Man: No Way Home. Garfield reprised the role 7 years after his last appearance alongside fellow cinematic Spider-Men, Tobey Maguire and Tom Holland. Vanderbilt wrote for Garfield's portrayal of the character in The Amazing Spider-Man duology.
Following Sam Raimi's take on the Marvel Comics hero, Sony opted to reboot the film series with a more grounded approach that leaned into realism. The result was The Amazing Spider-Man and The Amazing Spider-Man 2, which followed a younger Peter Parker in a murkier world where the villains are working in the shadows and have deep ties to Peter's past, a far cry from Raimi's more colorful, sensationalized world. Despite a strong start with The Amazing Spider-Man, negative reactions to the sequel's loftier ambitions and certain story choices paved the way for an MCU reboot, with Holland being cast as the web-slinger. Despite this, Garfield's portrayal was fondly remembered and met with excitement alongside the return of Maguire in Spider-Man: No Way Home.
Related: How Andrew Garfield's Amazing Spider-Man 3 Would Be Different Now
Speaking exclusively to Screen Rant about his work on Scream, Vanderbilt reflected on his work writing The Amazing Spider-Man, as well as Holland's current portrayal of the character. Praising Holland's iteration, Vanderbilt said that he enjoyed seeing how the character had been handled in the MCU. Vanderbilt then praised Garfield, stating that his casting was the best decision behind The Amazing Spider-Man films, and that it felt special to see the actor receive praise and accolades for his recent work. Check out Vanderbilt's full response below:
"So weirdly, I'd written Spider-Man for Tobey and for Andrew [Garfield], and I love what Tom [Holland] has done with it and what they've done within the MCU. So it was just so fun to see that. I always said the best thing we ever did was cast Andrew because I just think he's such a phenomenal actor, and so to see him getting the love right now and the accolades is just really special."
After receiving the call to return to the role by producers Kevin Feige, Amy Pascal, and director Jon Watts, Garfield revealed that their pitch was undeniable. The actor mentioned in a recent interview that he was enticed to explore the more experienced and defeated hero as he interacts with his fellow Spider-Men. Garfield also recently opened up about working with Maguire and Holland, admitting that the opportunity to work alongside them made him emotional as he got to play the "middle brother" of Spider-Man's cinematic live-action portrayals.
With Vanderbilt's praise for Garfield's portrayal both during The Amazing Spider-Man duology and No Way Home, it is clear that both fans and those behind the scenes hold a special place in their hearts for Garfield's Parker. Even when his return was simply rumors and leaks that Garfield enjoyed shutting down and denying, fans were anticipating seeing his Spider-Man one last time after having his own series cut short. With support and praise from audiences and those who worked with him on The Amazing Spider-Man, many hope that Garfield's Spider-Man: No Way Home return is the first of many reappearances for the actor.
Next: Venom 3: Andrew Garfield Is The Perfect Spider-Man To Meet Hardy's Antihero
The One Thing That Made Michael Keaton Return As Batman In The Flash
About The Author
Share this news on your Fb,Twitter and Whatsapp