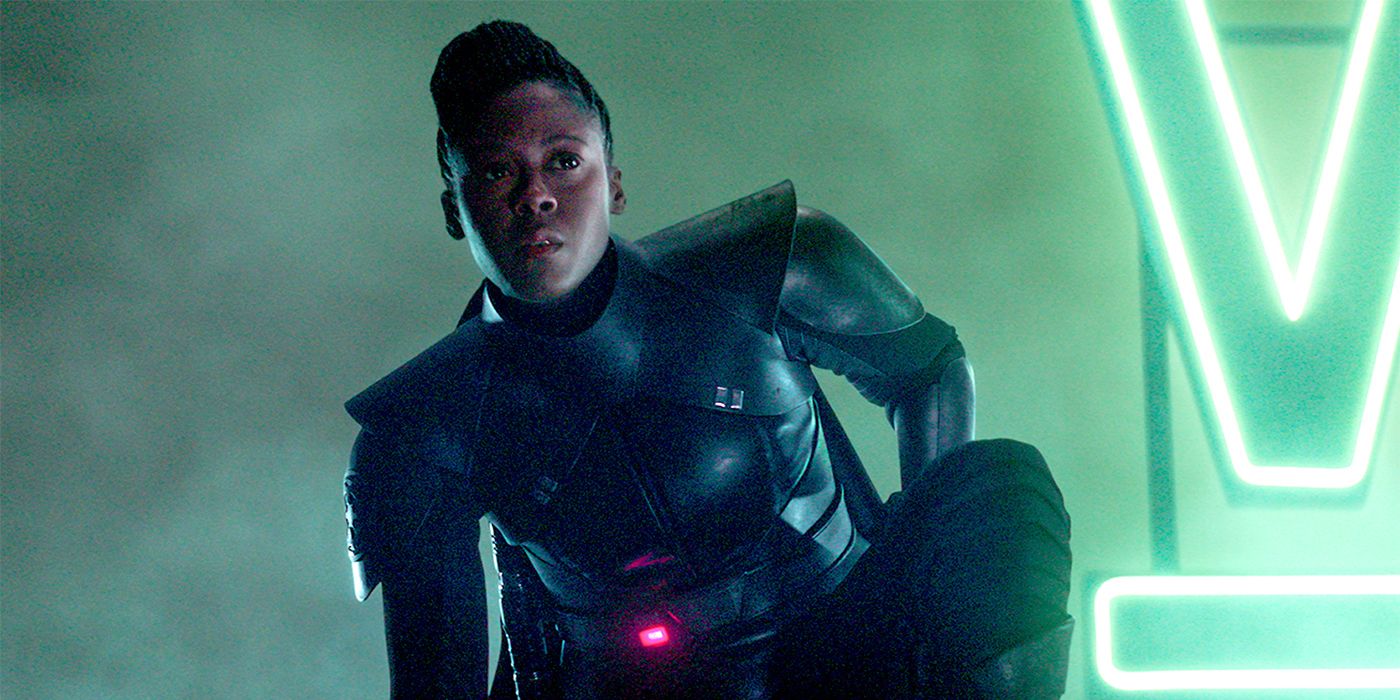 Star Wars' Moses Ingram reveals if she'd join the MCU in a hilarious exchange. The actress is known for her roles as Jolene in the Netflix miniseries The Queen's Gambit, for which she received an Emmy nomination for Outstanding Supporting Actress in a Limited or Anthology Series or Movie, and more recently, as Reva Sevander a.k.a. the Third Sister in the Disney+ miniseries Obi-Wan Kenobi. Reva is an Inquisitor whose work entails hunting down surviving Jedi after Order 66.
A live-action Star Wars series, Obi-Wan Kenobi is set ten years after the events of Revenge of the Sith and follows Ewan McGregor's titular Jedi Master as he's living in secret on Tatooine, having dedicated himself to keeping an eye on young Luke Skywalker. He is soon sent on a mission to rescue Anakin's other child, Leia, after she is kidnapped by the Galactic Empire's Jedi-hunting Inquisitors, facing troubles along the way.
Related: Who Is Reva In Kenobi TV Show? Star Wars Inquisitor ExplainedOver this past weekend, the Chicago Comic & Entertainment Expo was held, during which a Star Wars Inquisitors panel took place. Ingram attended the panel and responded to fans' questions, including one who asked if she'd ever consider joining the Marvel Cinematic Universe. In a video shared by LaughingPlace via Twitter, the actress enthusiastically responded by saying "Tell Marvel to give me a job!" Read Ingram's full quote below:
"This actually sees like the perfect time to make an announcement—tell Marvel to give me a job!"
While it's not every day an actor gets to be in two big franchises like Star Wars and the MCU, it's not as uncommon as it may seem. Whether it's Natalie Portman starting out in the Star Wars films as Padmé Amidala before going on to play Jane Foster a.k.a. The Mighty Thor in the MCU, or Oscar Isaac going from playing Poe Dameron in Star Wars to shortly starring in the MCU show Moon Knight. A fair handful of actors are getting to be a part of both of the two franchise giants, especially as both are releasing more and more projects in recent years. It seems Ingram could certainly have her wish granted in due time.
Although Ingram didn't share a specific Marvel character she's hoping to play, she did later follow up her response by expressing her love for Black Panther, saying she was "stunned" by the film and "really excited to see part two." While it's probably too late for her to join the upcoming Black Panther: Wakanda Forever, with the MCU's fifth and sixth phases queued up, there are plenty of other films and series for her to potentially join. Wherever Ingram ends possibly up in the MCU franchise, her time as an Inquisitor in Obi-Wan Kenobi certainly gives her a leg up, as she can definitely utilize her action experience in the Star Wars universe to fulfill another action-packed role in the MCU.
Source: LaughingPlace
Share this news on your Fb,Twitter and Whatsapp