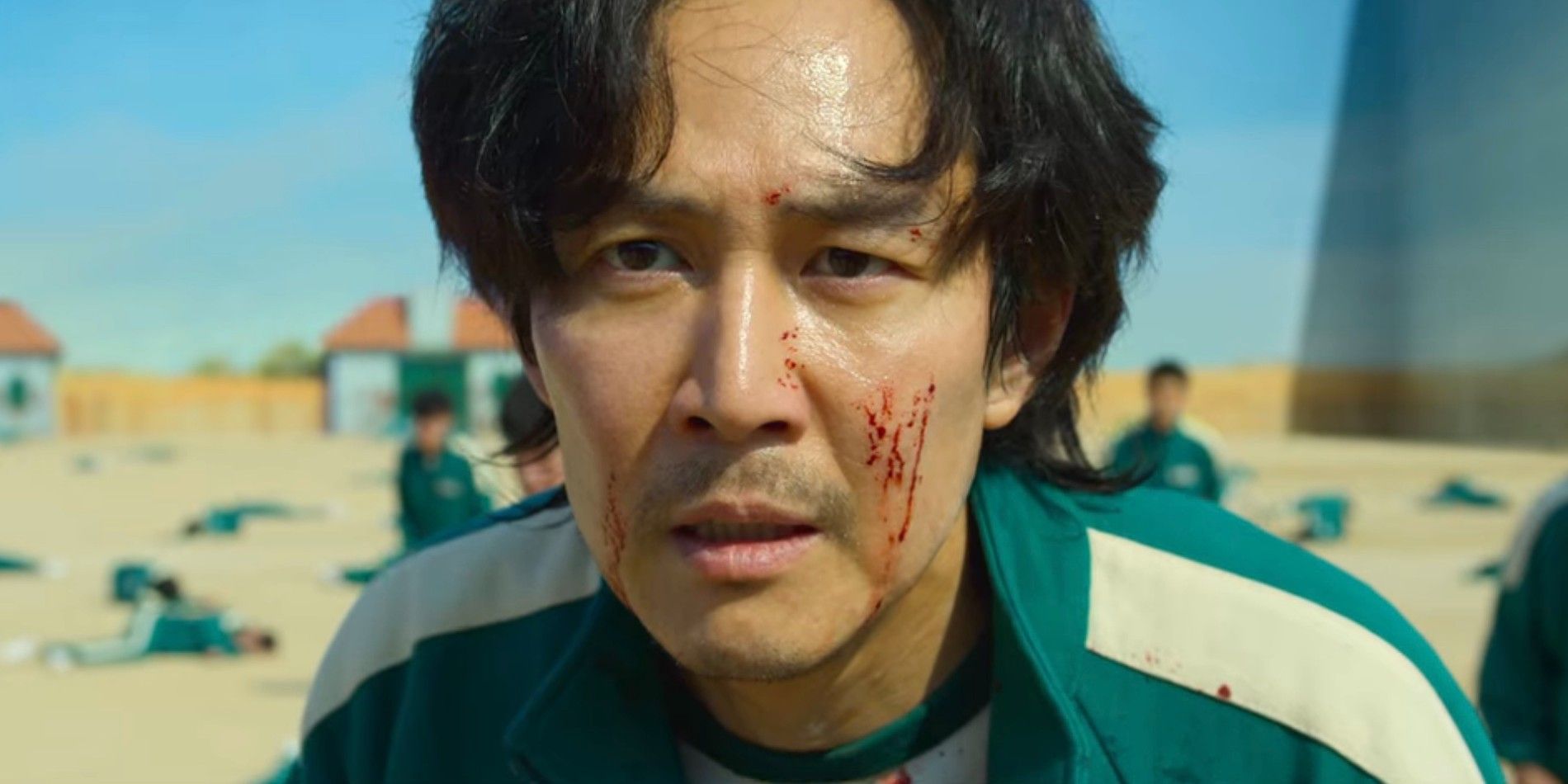 Squid Game season 2 will grapple with themes of solidarity, teases creator Hwang Dong-hyuk in a new update about the hit Netflix series.
Squid Game creator Hwang Dong-hyuk teases viewers about the show's season 2 and offers new details about what it has in store. After the worldwide success of season 1, Netflix renewed Squid Game for a second season earlier this year. Right now, it is expected that its sophomore run will debut in either 2023 or 2024, as Hwang is still in pre-production.
Squid Game took the world by storm last year, becoming one of Netflix's most popular shows of all time. Set in South Korea, Squid Game's Hunger Games-esque plot centers around a capitalist state wherein financially-struggling citizens are brought to a remote island to compete in a series of childish-seeming games in order to win a cash prize. These games become deadly, but the cash prize grows when players are eliminated, inspiring a malicious greed in many of its participants, even when they are given the option to leave the game at any time. Squid Game season 1 told a satisfying story, but also left some major plot threads dangling, thus leaving the door open for a continuation that Netflix quickly sought.
Related: What Squid Game's Hunger Games Comparisons Are Getting Wrong
In preparation for Squid Game season 2, Hwang has shared some early details about the story and gives an update on the writing process. As Hwang reveals to Vanity Fair, he has about three pages of initial ideas which he will use as the basis of the script for season 2. Gi-hun, season 1's compelling yet morally and emotionally tortured protagonist, will be a character definitely returning in season 2. Hwang also hints at a role for the Front Man but stops short of fully confirming this. He adds:
"Humanity is going to be put to a test through those games once again. I want to ask the question, 'Is true solidarity between humans possible?'" 
The details of Squid Game season 2 are still fairly vague, but nonetheless offer a compelling portrait of what could be ahead. Based on Hwang's comments, it seems likely that this second season will feature the same level of emotional and moral complexity as season 1 did. Often cited as a metaphor for the shortcomings of capitalist societies, Squid Game season 1 brought viewers complicated game mechanics and political dynamics, upping the stakes in each episode. Amidst this were compelling characters and relationships, all centered around Gi-hun, whose confirmed return is sure to delight many viewers who followed him through the first season. 
Though many of Squid Game's standout characters were killed off in season 1, there is little doubt that Hwang's expansion of the show's universe can offer even more emotion and higher stakes than the first season did. Squid Game season 1 laid the groundwork for a sci-fi world with multitudinous possibilities to explore. Providing a major dramatic twist in the final episode, Hwang has proved that he can keep delivering engaging content even in the absence of some of the show's major characters. With some early details now available, viewers can start to take initial guesses as to what new tactics Hwang might have in store for Squid Game going forward. 
More: Squid Game: The Subtle Detail That Makes Player 067's Performance Even Better
Source: Vanity Fair
90 Day Fiancé: Aladin Jallali & Maria Talebi Get Married
About The Author
Share this news on your Fb,Twitter and Whatsapp