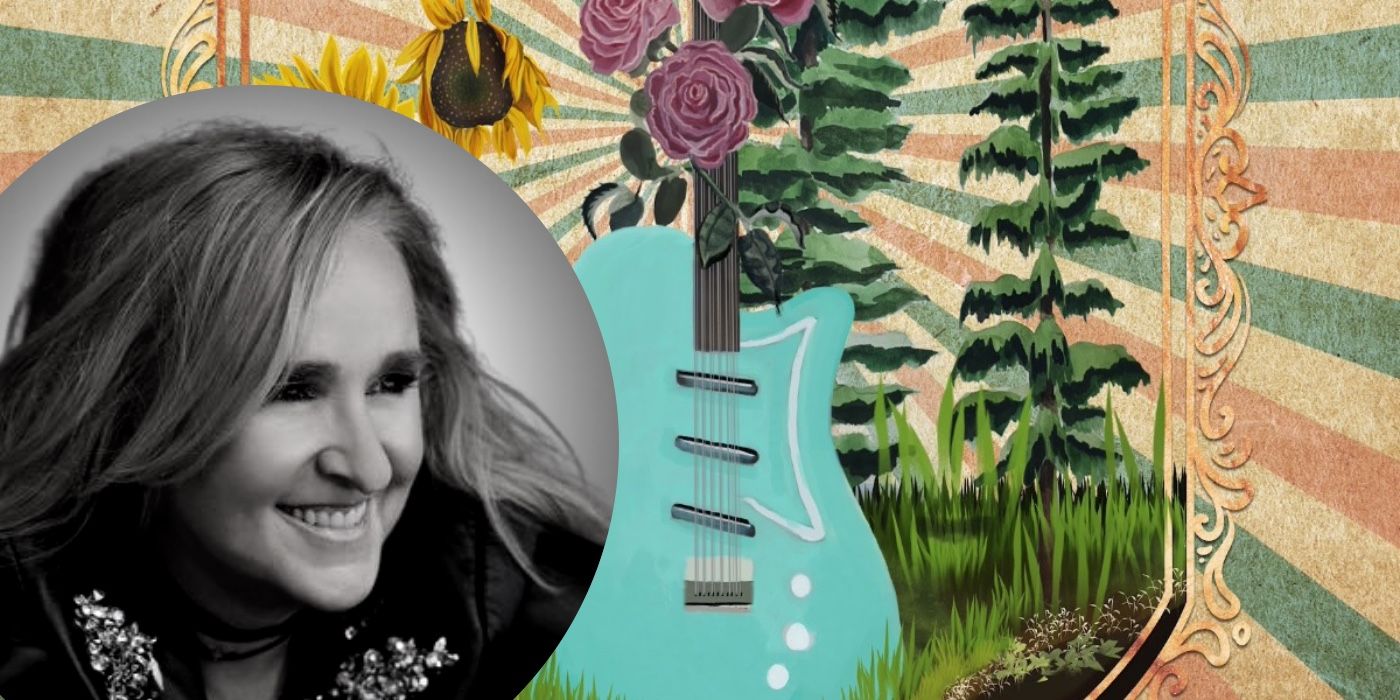 Melissa Etheridge is a multi-talented singer, songwriter and activist, and now she is telling her incredible life story in a new graphic novel.
Acclaimed singer-songwriter Melissa Etheridge is creating a unique graphic novel about her guitars. Coming in June from Z2 Comics, Melissa Etheridge's Heartstrings will explore Etheridge's life and career, using her massive guitar collection as starting points. The graphic novel will be written by Etherdige, Frank Marrafino and music journalist Steve Hochman and illustrated by Manuela Pertega and will be released to coincide with Pride Month 2022.
Melissa Etheridge is one of the most respected performers of her generation. She released her first album in 1988 to critical acclaim. It also earned Etheridge her first Grammy nomination; she won her first Grammy in 1993 for "Ain't It Heavy" and a year later released Yes I Am, which thrust Etheridge into the mainstream on the strength of singles such as "Come to My Window" and "I'm the Only One." The album, which has sold nearly 5 million copies, would bring Etheridge even more acclaim, as well another Grammy. Beyond her music, Etheridge is also an activist, campaigning for LGBTQIA2S+ and environmental issues. Etheridge has had a fascinating life, and now she brings it to comics in Melissa Etheridge's Heartstrings from Z2 Comics.
Related: The 10 Best Albums of 2021, According to Metacritic
Z2 provided more information on the graphic novel to Newsarama. Starting with her first guitar, given to her as a present by her father when she was 8, Melissa Etheridge's Heartstrings will explore the various guitars in her massive collection. Each chapter will focus on a particular guitar, "contextualized around Etheridge's storied career." Etheridge was "excited" to share these stories and bring them to life in graphic novel format. Collaborator Steve Hochman was excited for the project as well, praising Marrafino's scripts and Pertega's illustrations. Z2 Comics, who has made a name for themselves publishing music-inspired graphic novels on artists as diverse as Jason Derulo and The Doors, will release Melissa Etheridge's Heartstrings in a variety of formats and packages, including a Platinum Guitar Edition, which includes a limited-edition guitar signed by Etheridge, along with a host of other items, including prints.
Melissa Etheridge is a multi-platinum selling artist, with many awards and the respect of music critics and fans; Etheridge's activism on behalf of the LGBTQIA2S+ community has earned her praise as well. Etheridge is now bringing her incredible life story to comics and bringing top talent with her. Using her guitars as a framing sequence is unique and innovative—much like Etheridge herself. In her many albums and stage shows, Etheridge has used guitars to tell her story, and now she will do so again, only this time in graphic novel format.
Melissa Etheridge has had a long and amazing career, one still going strong today and now she tells her story in a new graphic novel, Melissa Etheridge's Heartstrings.
Next: Tina Turner Becomes the Comic Book Hero She Always Deserved to Be
Source: Newsarama
Avengers Confirms Which Four MCU Characters Could Kill X-Men's Phoenix
About The Author
Share this news on your Fb,Twitter and Whatsapp