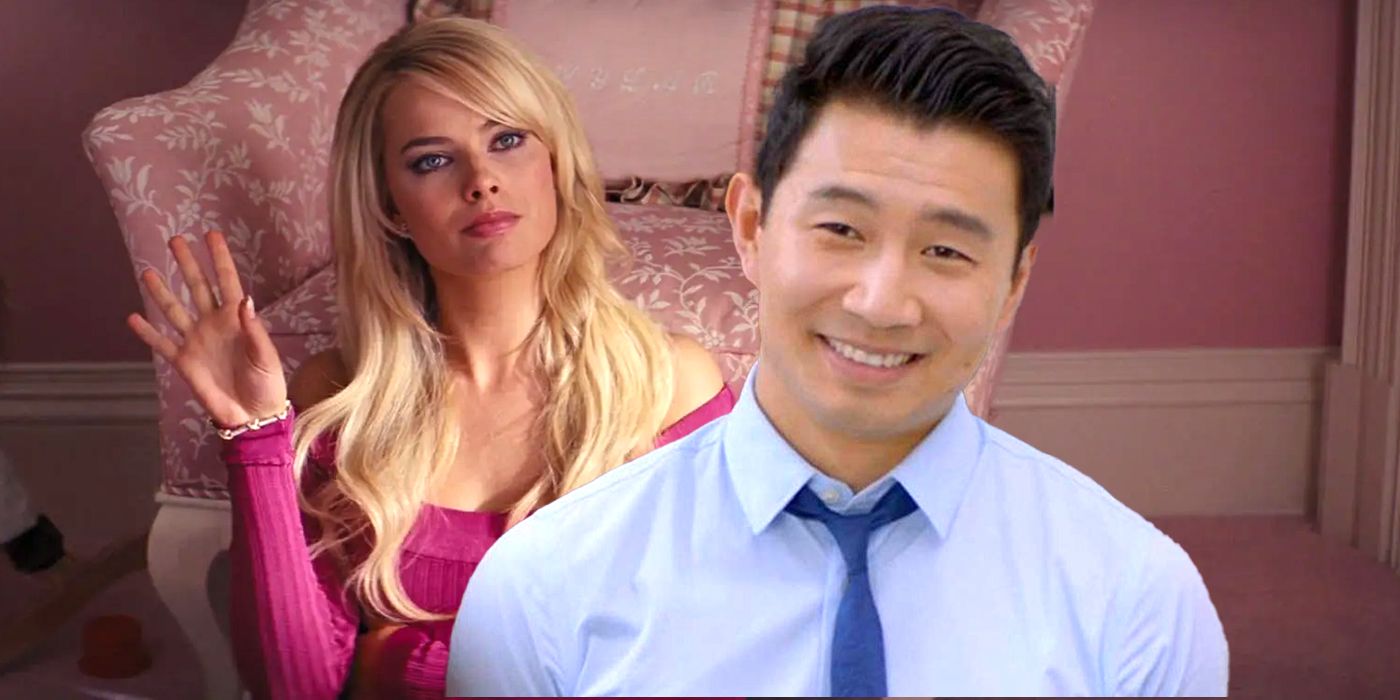 Simu Liu describes Barbie's aesthetic as "vibrant and full of life", and that shooting the movie feels like he's "[hanging] out with [his] friends."
Simu Liu, who is set to feature in the upcoming romantic comedy Barbie, has outlined the unique atmosphere of working on the set. Directed and co-written by Greta Gerwig, the comedy marks the first live-action adaptation of the fashion doll franchise, following on from a number of computer-animated, straight-to-DVD movies. Although virtually nothing is currently known about the plot, the film boasts an impressive all-star cast, with Margot Robbie starring as the titular toy and Ryan Gosling as her male counterpart Ken. Development on a Barbie movie first began in 2014 and subsequently went through a number of different directors, screenwriters, and potential stars over the following years, with the project even moving from Sony to Warner Bros. However, principal photography began at last in March 2022, with Robbie's first image as Barbie being unveiled and the film is now slated to release on July 21, 2023.
Starring alongside Robbie and Gosling, Barbie's cast also features Simu Liu, Rhea Perlman, Ncuti Gatwa, Emma Mackey, Kate McKinnon, Michael Cera, Issa Rae, Hari Nef, and Will Ferrell. But while the question of what roles the actors will be taking on is still largely a mystery, it has been recently cited that the movie features multiple versions of the two iconic toys. Rae and Nef will supposedly play alternate Barbies, whereas Liu and Gatwa will be portraying different incarnations of Ken. While this information has still yet to be officially confirmed by Warner Bros., it has invited further speculation as to what the film's story will be about if it features numerous variants of Barbie and Ken.
Related: Margot Robbie's Barbie Has The Perfect Payoff For Its Funniest Casting
Liu has now divulged further information as to what the atmosphere is like on the set of Barbie, and it seems to be an extremely colorful one. Discussing the movie in an interview with EW, the Shang-Chi star describes Barbie as "just so vibrant and full of life," comparing the work on set to being like "[hanging] out with [his] friends." Read Liu's full disclosure of life in Barbie's world below:
The aesthetic of the movie is just so vibrant and full of life. Imagine showing up to that set every day with a bunch of friends, like, 'Great, cue the music!' We're dancing, and then you come out of a 12-hour day, and you're like, 'Did I really go to work today? Or did I just hang out with my friends?'
Liu's description suggests that Barbie is an extremely lively and glamorous film, seemingly having all the aesthetic characteristics of a musical without actually being one. It also reiterates Liu's previous confirmation that Barbie will feature wild dance scenes. There's certainly no doubt that the actor is having an absolute ball while filming and the fact that he leaves 12-hour shooting days wondering "Did I really go to work today?" promises unique energy in the movie. However, Liu still remains tactfully quiet on the subject of plot details, providing no further elaboration beyond the aesthetic and playful mood onset.
But despite this continued refusal to discuss the story, Liu's description of the atmosphere on set will likely still excite audiences eagerly awaiting the Barbie movie. His claim that the film is "so vibrant and full of life" will definitely be welcome news to those who are harboring doubts as to the adaptation's faithfulness to its source material, and may provide some consolation to those who were disappointed that Aqua's "Barbie Girl" song won't appear in the movie. But with just over a year until its scheduled release date, it will still be some time before cinema-goers will get to see Barbie's "vibrant" aesthetic for themselves.
More: Barbie's Perfect First Look Confirms Its Best Change Was Robbie
Source: EW
Barbie (2023)Release date: Jul 21, 2023
90 Day Fiancé: Biggest News Stories From Franchise Cast (Week Of May 9)
About The Author
Share this news on your Fb,Twitter and Whatsapp