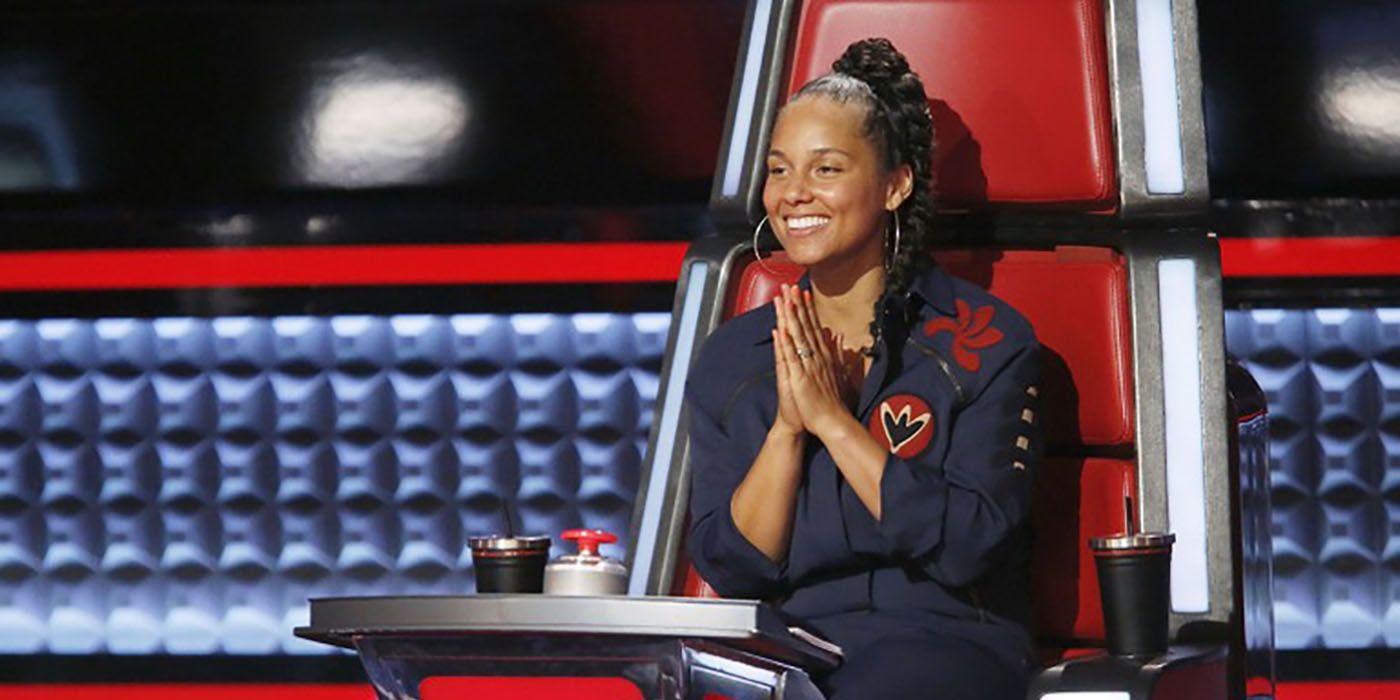 With the second episode of Rupaul's Drag Race season 14 about to air, a short preview video shows Alicia Keys giving advice to the queens.
In a sneak peek video, the newest RuPaul's Drag Race queens are given words of encouragement by superstar Alicia Keys. In a two-part premiere, the first contestants introduced were Alyssa Hunter, Bosco, June Jambalaya, Kerri Colby, Kornbread "The Snack" Jeté, Orion Story, and Willow Pill. With guest star Lizzo at the helm alongside RuPaul, Michelle Visage, and Ross Matthews, the queens performed the recently-staple talent show. With one unlucky girl already told to sashay away, the next seven enter the ring this Friday—Angeria Paris VanMicheals, Deya Betty, DeJa Skye, Jasmine Kennedie, Jorgeous, Lady Camden, and Maddy Morphosis.
Since its first season back in 2009, RuPaul's Drag Race has reached phenomenal heights. With the show itself earning over 20 Emmy Awards in 13 years, RuPaul has won the award for Outstanding Host for a Reality or Reality-Competition Program six times in a row. Celebrities have been featured on RPDR episodes from day one; some, like photographer Mike Ruiz, continue to appear and remain staples in drag queen culture. Musicians are heavily featured as guest judges, with some singers watching two unfortunate queens lipsync for their lives—to their song. It is not unusual for someone well-known to come in and meet the queens before a performance or judging. One of the most heart-warming interactions occurred in season 11's premiere, with Miley Cyrus appearing undercover before professing her love for the ladies once busted. Clearly touched, the queens were overjoyed by their discovery.
Related: RuPaul's Drag Race: Best Popstars Who Were Judges On The Show
Three seasons later, a clip of RPDR's next episode shows the queens and Alicia Keys having the time of their lives through the werk room mirror. In an exclusive shared by People, the 15-time Grammy winner appears in the queens' two-way mirror just before they're due to hit the main stage. Unable to hide her excitement (who would?), Keys gushed, "Hi, I just wanted you to know that I'm so excited and so proud of you. And I can't believe we're together!" Keys then confessed to the group, "You inspire me is because I feel like we should not hold back. We should be able to be as bold and as brave and as big and as powerful as we want to be."
With passion behind her words, Keys continued, "Don't let anybody hold you back. This is your time. This is your moment. And you are going to show everyone just how special and amazing you are. So go smash the whole situation!" The contestants were overjoyed and inspired by her speech, with Angeria saying she "felt good" in a confessional moment. Taking to Instagram, the official page for RuPaul's Drag Race shared a promotional image that shows RuPaul, Michelle, Alicia, and Carson Kressley ready to judge. With thousands expressing excitement over the new season—and asking for RPDR to be returned to Netflix—even MTV's verified account had something to say.
RuPaul's Drag Race is one of the most entertaining shows on the air and continues to push the boundaries of reality television. Viewers get to watch each queen describe where they come from, explain their start in drag, and perform in weekly challenges that many have dreams of doing themselves. Fans are eager to dive into the newest season, although they have more content coming than ever; with the first international all-star show recently announced, Alicia Keys guest starring is just the beginning for the current season and year.
Next: 10 Best Ways RuPaul's Drag Race Has Changed Over Time
RuPaul's Drag Race airs every Friday at 8 pm ET on VH1.
Sources: People, RuPaul's Drag Race/Instagram
Netflix: The Best New TV Shows & Movies This Weekend (January 14)
About The Author
Share this news on your Fb,Twitter and Whatsapp