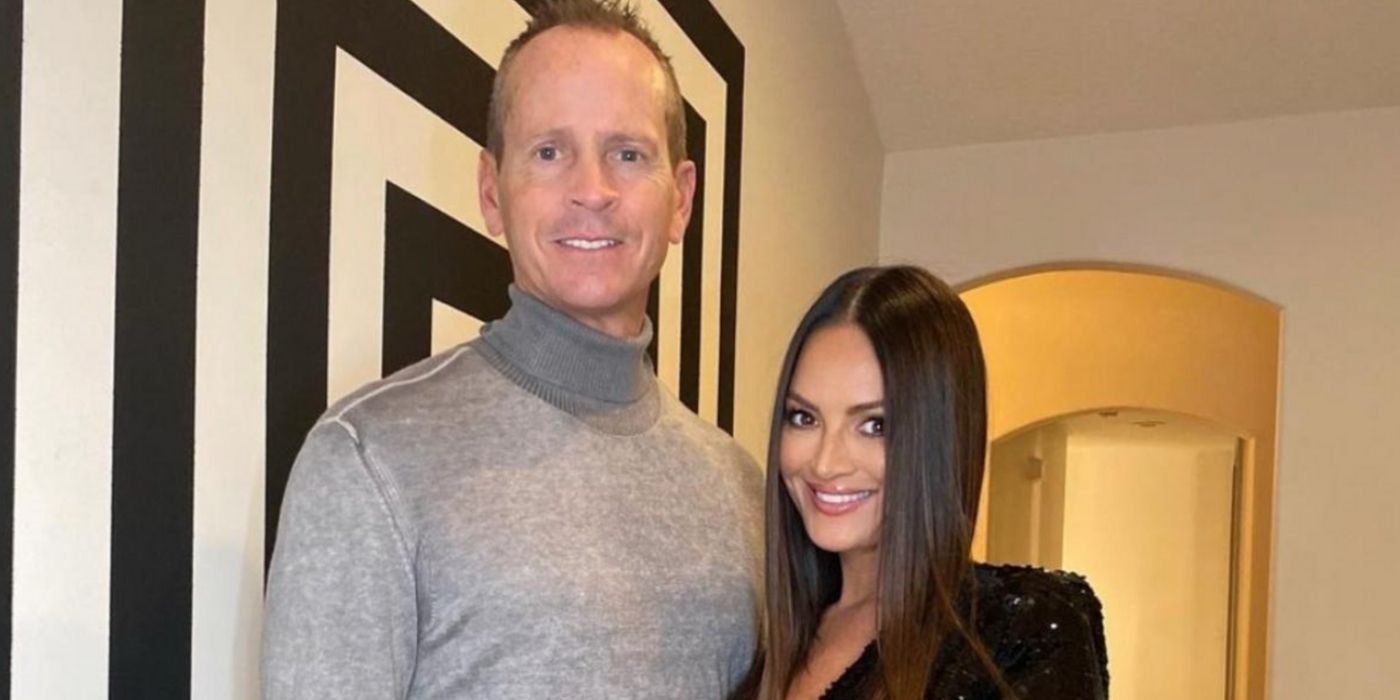 After this week's episode of Real Housewives of Salt Lake City, Lisa Barlow took to Twitter to clear up her husband interesting past with her sister Genia.
After the discussion about her sister and her husband's past was brought up on Sunday's episode of Real Housewives of Salt Lake City, Lisa Barlow clarified on Twitter that the two never actually dated. Lisa and her husband John Barlow got married back in 2003 after years of coincidentally bumping into one another in each state that they'd relocate to. Though Lisa has one of her four sisters to thank for officially introducing her to her future life partner.
From Chicago to New York, Lisa seemed to keep running into her soon-to-be husband in every city she moved to. During this time, the two maintained a strictly platonic relationship. That all changed upon reconnecting when they both relocated back into Salt Lake City, with their first date being a movie night. They were going steady soon afterward, with Lisa telling Bravo that they haven't stopped holding hands since that date. The couple made it official when they got married in 2003 and pursued various business ventures alongside one another. Seventeen years later, their family life was put into the national spotlight when Lisa was cast on the Real Housewives of Salt Lake City in 2020.
Related: RHOSLC: Lisa Barlow Responds To Netflix's Real Housewives Tweets
After the latest episode of RHOSLC aired last Sunday, Lisa Barlow just had to clarify her husband's past encounters with her older sister Genia. During the birthday celebration for co-star Meredith Mark's husband Seth, Lisa said that John had dated Genia way before the now-married couple had even met. Though, Lisa soon took to Twitter after the episode aired to set the record straight regarding just how serious they were. The two had only been on one date, as opposed to actually "dating".
Everyone in my family loves John ♥️♥️
My gorgeous sister had amazing taste and I'm so glad I got to meet John through her ♥️ #RHOSLC

— Lisa Barlow (@LisaBarlow7) January 10, 2022
John and Genia first met one another when they were assigned on the same LDS mission. In a Bravo Insider clip, Lisa reveals that she actually met John though Genia, and that Genia had a thing for him long before the two became in-laws. While their connection never grew to become anything serious, John did admit to getting a kiss from her during his and Lisa's Insider interview.
While the Real Housewives of Salt Lake City fan-base was buzzing on Twitter from the news that Genia caught a smooch from John before his wife did, it's clear that the two have nothing but family love between them. Genia has her own family, with four children and a loving husband. Much like Lisa, Genia pursues a business career as the creative director/founder of She Is Like Eve, a women's clothing line. She takes inspiration from nature and her years of religious service to empower her customers with fashionable dresses, jumpsuits and all sorts of other items within her collection.
Next: RHOSLC: Inside Lisa Barlow's Ongoing Feud With Whitney Rose
Real Housewives of Salt Lake City airs Sundays on Bravo at 8 pm ET.
Source: Lisa Barlow/Twitter
1000-Lb Sisters: Why Tammy Thinks Her Weight Problem Is The Fans' Fault
Share this news on your Fb,Twitter and Whatsapp