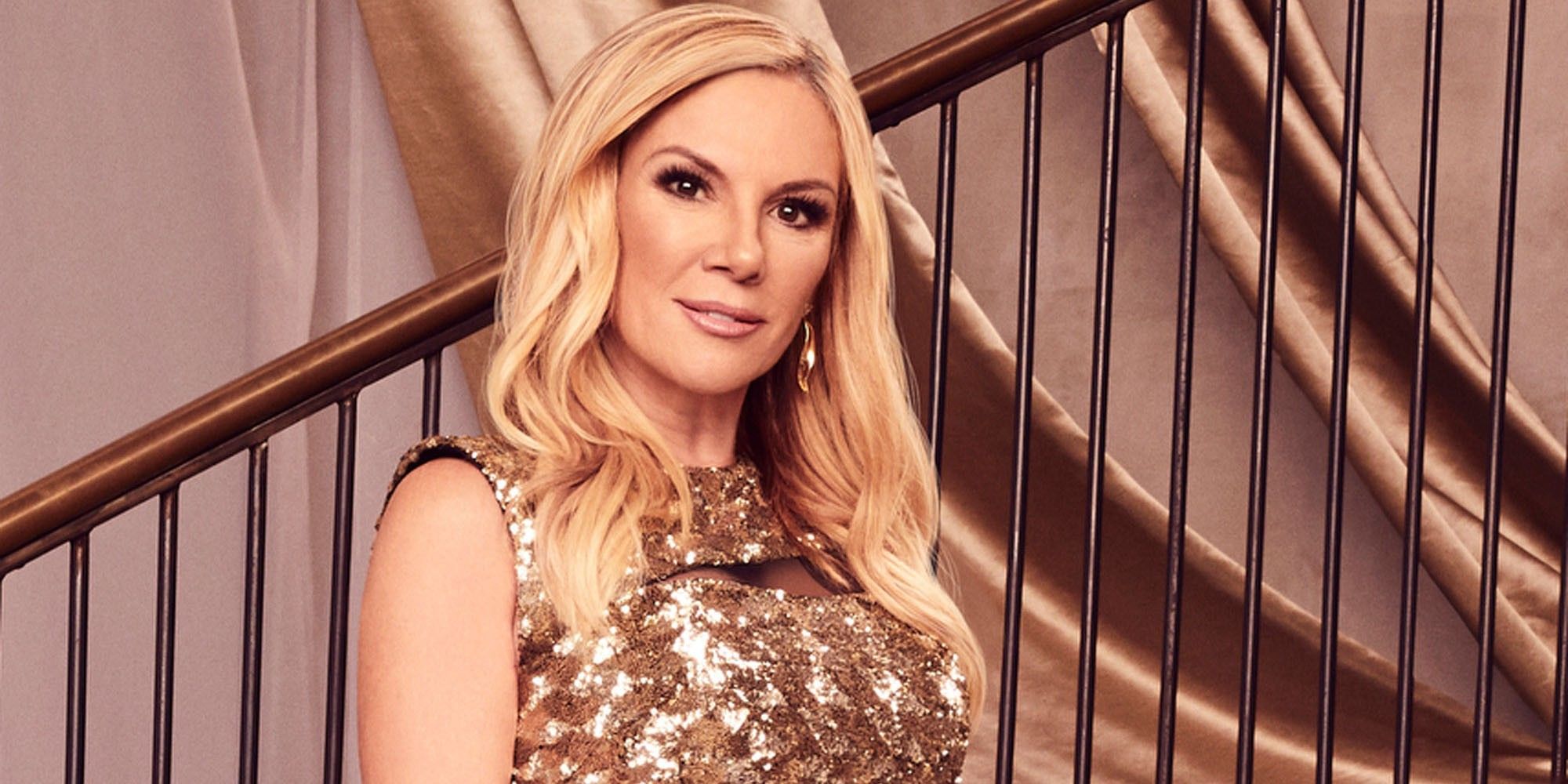 After her countless, questionable situations regarding race, fans of Real Housewives of New York aren't buying Ramona Singer's MLK post on Twitter.
Longtime Real Housewives of New York cast member Ramona Singer had her Twitter slammed with a massive amount of backlash when she posted a Martin Luther King J.R. quote on his birthday. Singer's stance on race, particularly towards African Americans, has been called into question during the latest season of the show. After fellow cast member Eboni K Williams got into a verbal squabble with Luann de Lesseps and was asked to leave her home, Singer was reported to have made disparaging remarks about her race. While Singer refutes any claims of her saying such things, her actions that have played out on the show aren't helping her case in the eyes of the fans.
On season 13, State of the Culture co-host Eboni K Williams was introduced as the first African American housewife of the series. While some took her educating about her culture as a bit overwhelming, Ramona was the most vocal about disliking her. During Eboni's Black Shabbat dinner, an event to celebrate the connection between Black and Jewish culture, Ramona caused a major scene and looked frankly unhappy to even attend. Though, fans' eyebrows were truly raised when a close source to Bravo's production team disclosed what Ramona said in regards to Eboni being kicked out of Luann's home. According to the anonymous source, Ramona said, 'this is why we shouldn't have Black people on the show.'
Related: KUWTK: Bethenny Frankel Criticizes Kanye West For Always Making Headlines
The firing squad of RHONY fans took to Ramona's Twitter to bash her for her MLK Day post. The post, which showcased a quote from the prolific civil rights leader, was perceived by many as disingenuous, due to her past behavior. When one fan called the post "powerful," another responded saying, "Did you miss her last season?" Another fan suggested that the reality star simply googled MLK's name and posted the first quote she saw. The overall consciousness of her Twitter was that this was not the most sincere post of Ramona's.
Click here to see the original post
Fans' discourse about Ramona's tweet spilled over to Reddit with similar feelings of disapproval based on her behavior on season 13. From calling the post "gas lighting" to flat out "ignorant," the site's Real Housewives community had quite a bit to say. "Bless Ramona, she obviously thinks the general public is overwrought with people who can't hear or read about her distasteful antics. She wears delusion like the color blue," a commenter said.
Ramona's controversy is nowhere near the first instance in which a Housewife has said a racist remark or been accused of racism. During her time on Real Housewives Of Beverly Hills, Brandi Glanville openly joked that Joyce Giraud was like a Black person because she couldn't swim. During the most recent reunion of the Beverley Hills series, Garcelle Beauvais accused Lisa Rinna of telling her to keep race out of the show. One of Don't Be Tardy For the Party's singers, Kim Zolciak's biggest story lines was her questionable relationship with then-assistant Sweetie. This, of course, led to Nene Leakes' iconic line "Your save is behind you" during their legendary bus fight. While Bravo has made efforts to diversify its shows, they can only censor so much of what certain cast members truly think.
More: RHONY Jill Zarin Celebrates Bobby On Their 21st Anniversary
Real Housewives of New York can be streamed on Peacock.
Source: Ramona Singer, Reddit
The Witcher Fans Who Want More Geralt Need to Read the Graphic Novels
Share this news on your Fb,Twitter and Whatsapp