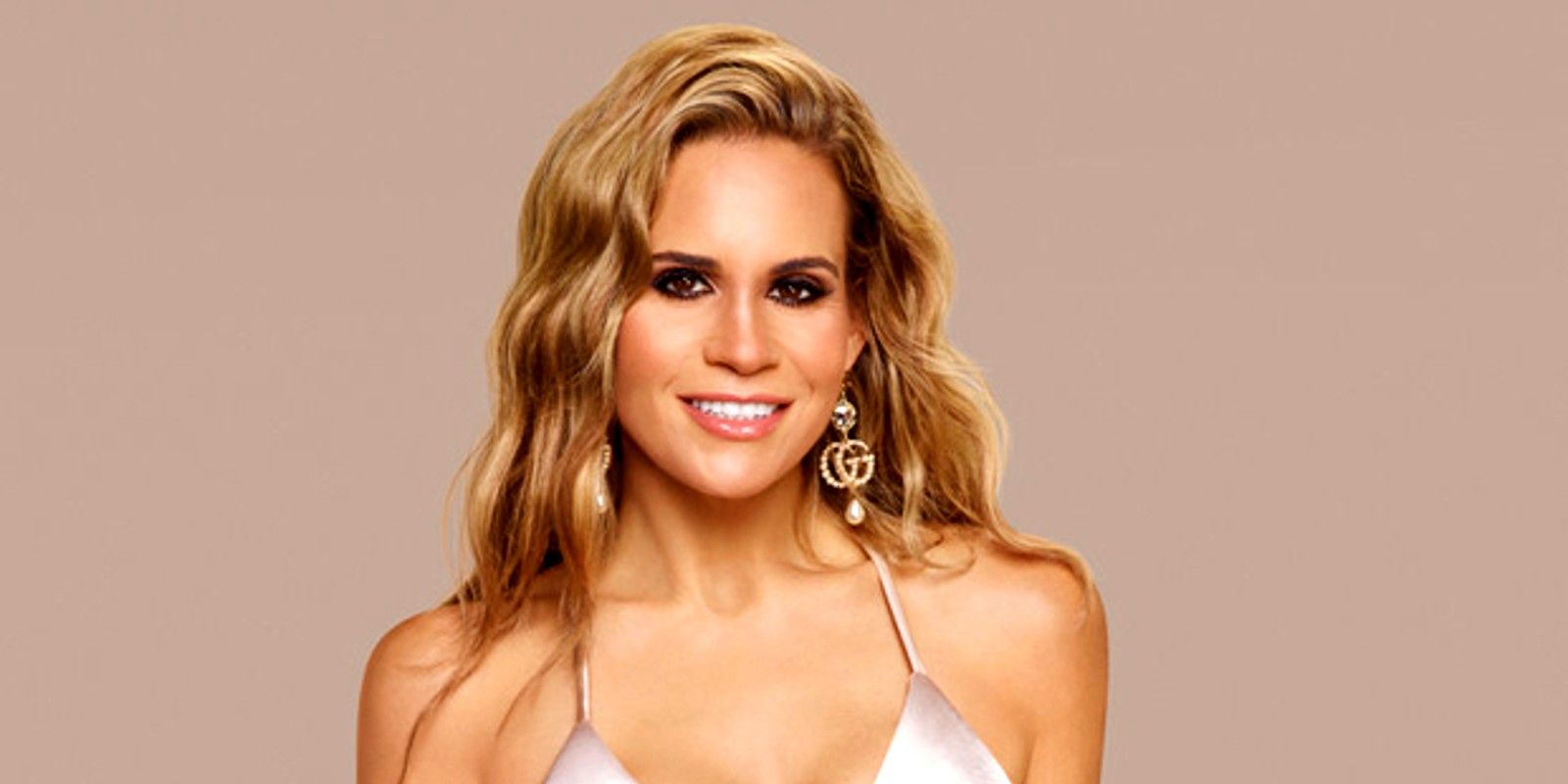 RHONJ star Jackie Goldschneider teases a wild ride and an epic fight between Teresa Guidice and Margaret Josephs in the show's upcoming season 12.
The Real Housewives of New Jersey star Jackie Goldschneider has told the show's viewers to expect a wild ride and an epic fight ahead of the upcoming season 12. Season 11 of the Bravo reality TV series was just as steamy as ever, with several disagreements and lovely moments. In addition, the last season opened doors to new adventures for many cast members, particularly Teresa Giudice and Jennifer Aydin.
After all the drama with her parents, Jennifer and her husband Bill Aydin had a fairytale dinner orchestrated by their daughter Olivia. Meanwhile, Teresa, who fought with Jackie at the beginning of season 11, got involved in a new romance with Luis Ruelas. Teresa and Luis had their first on-screen date in the last season and the new lovebirds appeared to be genuinely happy together. However, after season 11, Luis has notably caused a lot of fuss among fans with a video he posted on social media. Before filming season 12, Luis shared a video that showed him at what seems to be a rehabilitation center.
Related: RHONJ Season 12: Why The Housewives' New Taglines Are Perfect
However, fans weren't the only ones who became curious about the clip's content as the other Bravolebrities undoubtedly had a series of questions when they reunited. Yet, Teresa did her best to cut off any conversation about the video. However, while many cast members were mindful of talks that could get on Teresa's nerves, Margaret Josephs was not scared about asking questions about Luis. During an appearance on the Pay Attention, Puh-Lease! podcast, Jackie teased what RHONJ's upcoming 12th season would look like and revealed how Margaret's questions about Luis's video led to her and Teresa's fight. She said, "Margaret does go places where the rest of the cast is scared to go. Everyone had questions about [Teresa's boyfriend] Luis [Ruelas] — [and] rightfully so because there was a lot in the press. And there was a lot on social media."
Jackie also revealed, "There were a lot of rumors. I don't partake in rumors because I know how badly it hurt me, but there was a lot out there and I think that Teresa didn't want any questions being asked. And I think that type of hypocrisy didn't sit well with many of us, including Margaret, who's the least scared of anybody." Jackie disclosed that Margaret asked some questions, which rubbed Teresa the wrong way, got her angry, and caused heated tension. Jackie said the drama between Teresa and Margaret, which began from the season's first episode, lasted until their trip to Nashville, which she described as "a wild ride." Jackie said the Nashville getaway includes an "epic, epic fight," in reference to the brawl shown in the season's trailer where Teresa threw her dishes at Margaret and labeled her "white trash."
Jackie's revelatory teaser proves that the upcoming season of The Real Housewives of New Jersey will be packed full of drama. Of course, fans are already used to the drama the show has, but it already looks like that of next season would be on another level. Thus, fans can only sit back and countdown to the season premiere on February 1. Amid the drama, one can not help but wonder why Luis shot a video at a rehabilitation camp. Also, Teresa's attitude to the questions about her fiancé's behavior will only cause more curiosity. One can only hope to find more answers in the coming days when things finally get going in the new season.
Next: RHONJ Season 12: What We Know About The Upcoming Season So Far
Source: Pay Attention, Puh-Lease!
90 Day Fiancé: Gino's Unearthed Photos Show How He Looks Without The Hat
About The Author
Share this news on your Fb,Twitter and Whatsapp