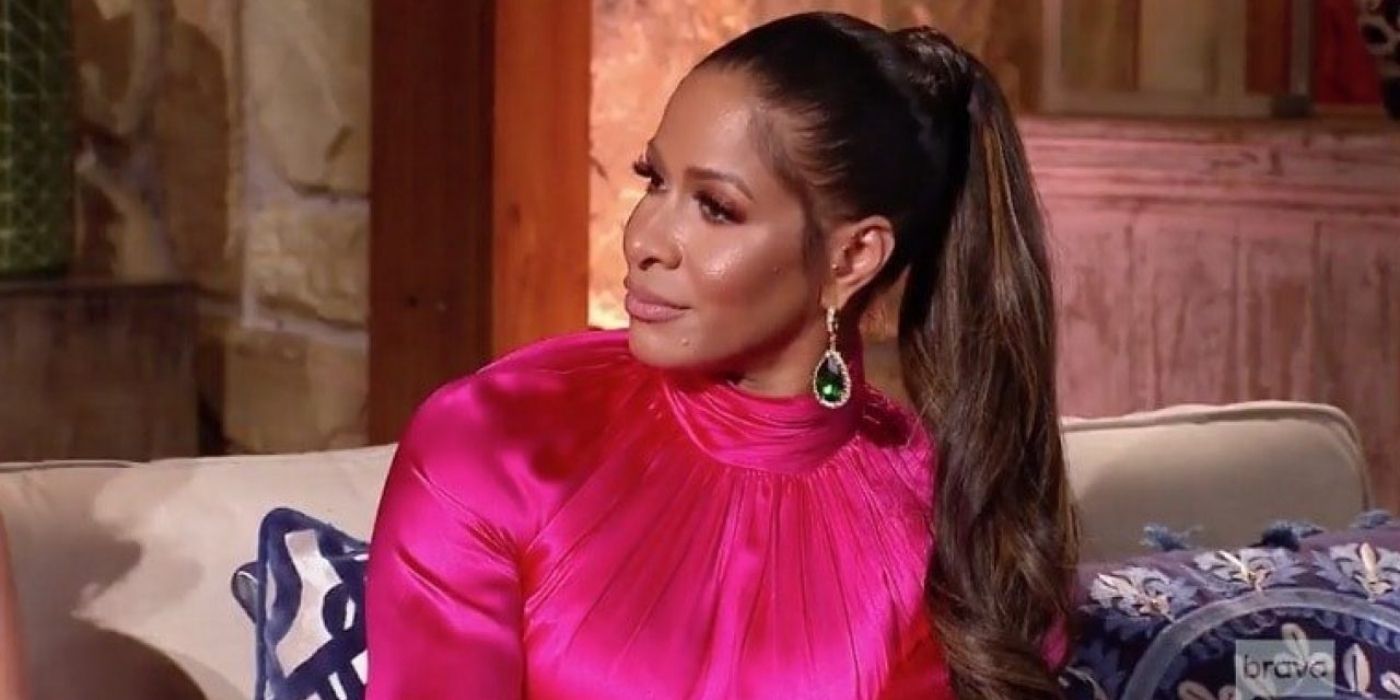 Sheree Whitfield will return as a peach holder for RHOA season 14, and due to her storyline, Kandi Burruss has crowned her the queen of this season.
Sheree Whitfield is returning as a housewife for The Real Housewives of Atlanta season 14, and her storylines have caused Kandi Burruss, an original housewife, to consider Whitfield the queen of this season. Whitfield is considered an original housewife as she was one of the main cast members from the first season, and she remained with the franchise for the next three seasons. Before RHOA season 5 aired, Whitfield released a statement saying that she was leaving the show because she could no longer handle the drama–which she had her fair share of–and was looking to be around women who empower women. Despite this reason, it was alleged that Whitfield was fired from the show, but she debunked this rumor and stated that she left of her own accord.
Whitfield stayed away from the show for three seasons and returned as a friend during RHOA season 8. She returned as a full-time housewife for seasons 9 and 10 but did not return for season 11. Her departure this time was not by choice. Whitfield was apparently asked not to return to the show, and though a definite reason was not given, some believe that her release from the show was connected to her on-again, off-again boyfriend, Tyrone Gilliams. Gilliams was sentenced to 10 years in prison due to fraudulent activities, and the network would not be able to film content at the prison facilities. This would obviously clash with Whitfield's appearance on the show, and so this was why the network decided to part ways with the housewife.
Related: RHOA: What We Know About Sheree Whitfield's Rumored Show Return
Now that Cynthia Bailey and Porsha Williams have departed RHOA to get started on their own ventures, Whitfield is making her comeback as a peach holder. Whitfield has always been very open about her personal life on the show. With Gilliams out of prison, a new cosmetic surgery and possible new ventures for She by Sheree (Whitfield's fitness clothing line), there are many storylines for fans to get into. Burruss, who has her own spin-off show called Kandi and the Gang, told E! News that she is happy that Whitfield has returned and promises that this season is "good TV." Burruss stated that Whitfield always delivers when she appears on the show and therefore does not understand why Whitfield ever left. "Shereé was very, very transparent with her relationship and everything that was going on with [her boyfriend], Tyrone, and then what was going on with She By Shereé. This season for her, she's the queen of this season, I think. She had a lot going on," Burruss told E!
With RHOA season 13 not being as good as fans had anticipated, there is the question as to whether season 14's cast will be able to fulfill the needs of fans. In RHOA season 13, fan-favorite Nene Leakes was gone from the show, and with the stripper gate scandal being the main storyline for the season, fans were left feeling underwhelmed. Burruss was among those that felt the lack from season 13, and she explained to E! that she was nervous going into filming but declared the season to be "hot." Based on Burruss' explanations, the season's drama and events are so good that fans will not miss the OG cast that recently left. She added, "It's crazy because–don't get me wrong, I have much love for them–but the show is really great this season."
Though filming for the new season of RHOA has ended and new cast members have been confirmed, there have been no official trailers that give fans insight into what the season will look like. One of the major arguments Whitfield had while on the show was with Marlo Hampton, who has recently been confirmed as a housewife and peach holder. Despite their feuds in the past, the two are seemingly in a good place as Whitfield posted several images and videos with Hampton to her Instagram page and even promoted Hampton's feature in Vogue. When the new season of The Real Housewives of Atlanta finally premieres, fans will have their own opportunity to decide whether or not Whitfield is truly the queen of the season.
Next: RHOA: Drew Sidora Admits Season 14 Drama Goes 'Below The Belt
Source: E! News
90 Day Fiancé: What Happened To Caleb & Alina After Their Painful Break-Up
About The Author
Share this news on your Fb,Twitter and Whatsapp