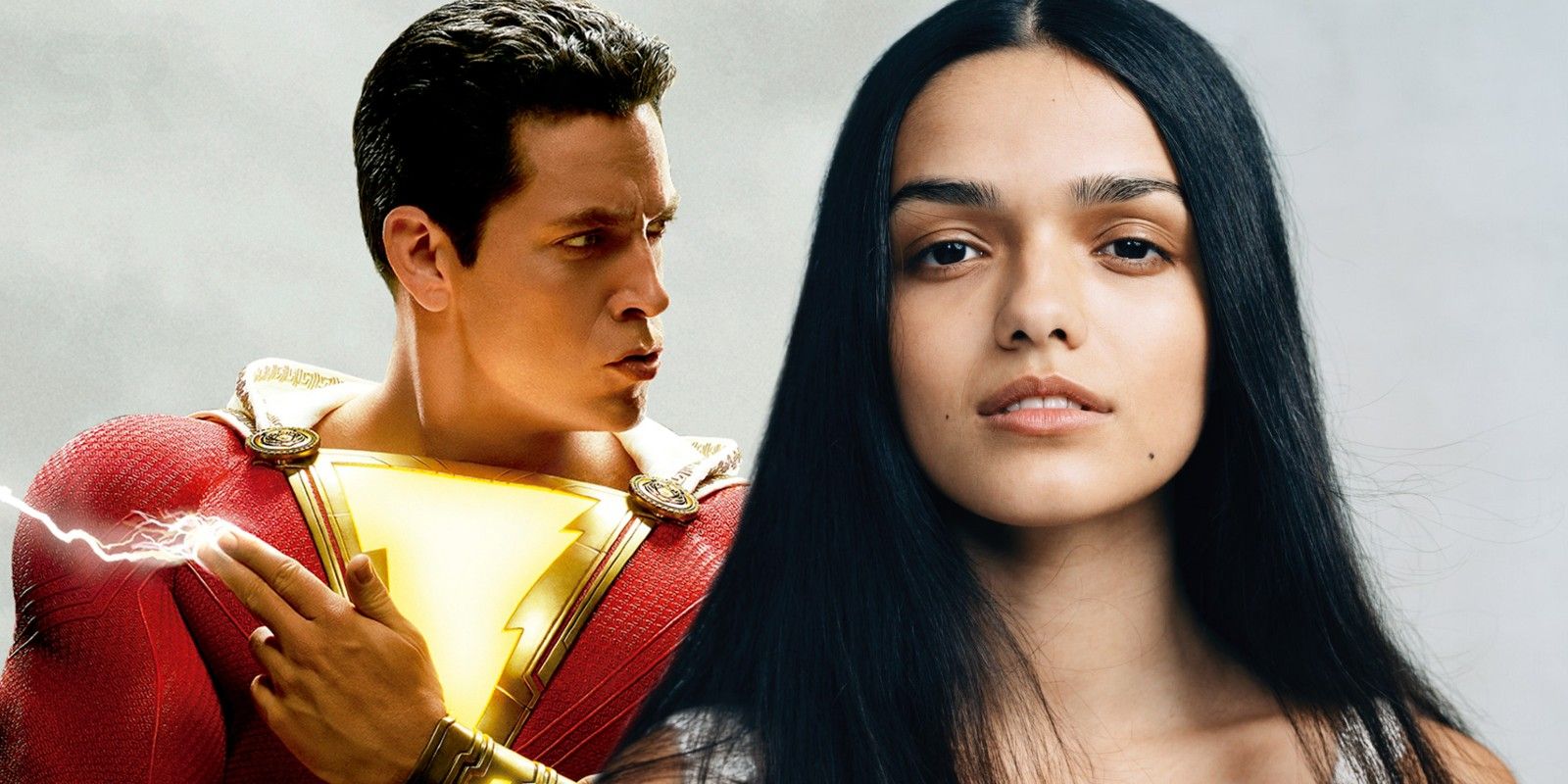 Rachel Zegler confirms her role in Shazam! Fury of the Gods; as speculated earlier, she is playing a sister to Helen Mirren and Lucy Liu's goddesses.
Rachel Zegler has confirmed her role in Shazam! Fury of the Gods. Directed by David F. Sandberg, the first Shazam! movie came out in 2019, becoming an instant hit among fans for its light-hearted tone and sense of fun and performing decently at the box office with a total worldwide gross of $366 million against an $80-100 million budget. The movie chronicled the tale of troubled orphan, Billy Batson (Asher Angel), who, after a run-in with an ancient wizard's staff, develops the ability to transform into an adult superhero (Zachary Levi). Billy subsequently passes on his superpowers to his foster siblings, and together they fight to take down the cunning Dr Thaddeus Sivana (Mark Strong) and The Seven Deadly Sins. WB had put a sequel to Shazam! in development shortly after the movie's release, however, due to production delays posed by the COVID-19 pandemic, the movie is taking some time to arrive.
Currently scheduled to premiere on June 3, 2023, Shazam! 2 will follow up on the lives of Billy and his siblings after a gap of two years. Having practiced their abilities fighting criminals over the years, the superpowered foster family will now face off against new, menacing ancient villains in the sequel. Legendary actresses, Helen Mirren and Lucy Liu, are playing the main antagonists, Hespera and Kalypso, daughters of the Greek God Atlas. Earlier, West Side Story breakout, Rachel Zegler, was also confirmed to star in the movie, although details of her character were kept under wraps. Now, however, Zegler has updated fans about her role in Shazam! 2.
Related: Shazam's Best DCEU Team-Up Is With Wonder Woman (Not Superman)
In a recent interview with Variety, Zegler confirmed that she is playing another goddess in Shazam! 2, who happens to be the younger sister of Mirren and Liu's characters. Zegler refrained from quoting a name, but she did confirm that together, she and the goddesses will shake up the dynamics within the Shazam Family. Read what Zegler said below:
"There's 3 goddesses. I am the youngest of 3 goddesses, there's 3 sisters. We come and shake up the Shazamily a bit. It's such a fun movie… I'm very excited to see the finished product."
Zegler and the rest of Shazam! 2's cast and crew have been decidedly coy about her role in the movie from the beginning. When the actress was cast, set photos revealed her to be wearing a golden armored costume, indicating that she would possess some sort of superpowers in the movie. Shazam! 2's BTS trailer, which was revealed at DC FanDome 2021, however, established her more as a romantic interest for Jack Dylan Grazer's Freddy, leading to some confusion about her character. In fact, the actress herself gave hilarious retorts to questions about her role, at one point even saying that no one has been able to guess it correctly yet.
With word coming from the horse's mouth, it's now abundantly clear that Zegler's character definitely won't be a straightforward one. There are various complexities attached to her role, with the main question being if she is good or evil in the movie. Right now, there seem to be two possibilities, either she isn't like her averse sisters, meaning that she might leave them to side with the Shazam Family during the climax of the movie, or she is the main point of conflict, who'll lure Freddy as a part of her plan to cause discord among his siblings, ultimately breaking the Shazamily's united strength. Of course, these scenarios are just speculations at the moment, and as time goes on, fans will learn more about Zegler's character through new trailers and teasers. One thing, however, is for sure: Zegler has become a huge star in a very short span of time, and DCEU would definitely benefit by continuing its association with the actress after Shazam! 2.
Next: The Best DC Movie & TV Show Reveals Of 2021
Source: Variety
The Batman (2022)Release date: Mar 04, 2022
DC League of Super-Pets (2022)Release date: May 20, 2022
Black Adam (2022)Release date: Jul 29, 2022
The Flash (2022)Release date: Nov 04, 2022
Aquaman and the Lost Kingdom (2022)Release date: Dec 16, 2022
Shazam! Fury of the Gods (2023)Release date: Jun 02, 2023
Casting Lady Gaga In The MCU: Best Marvel Characters She Could Play
About The Author
Share this news on your Fb,Twitter and Whatsapp