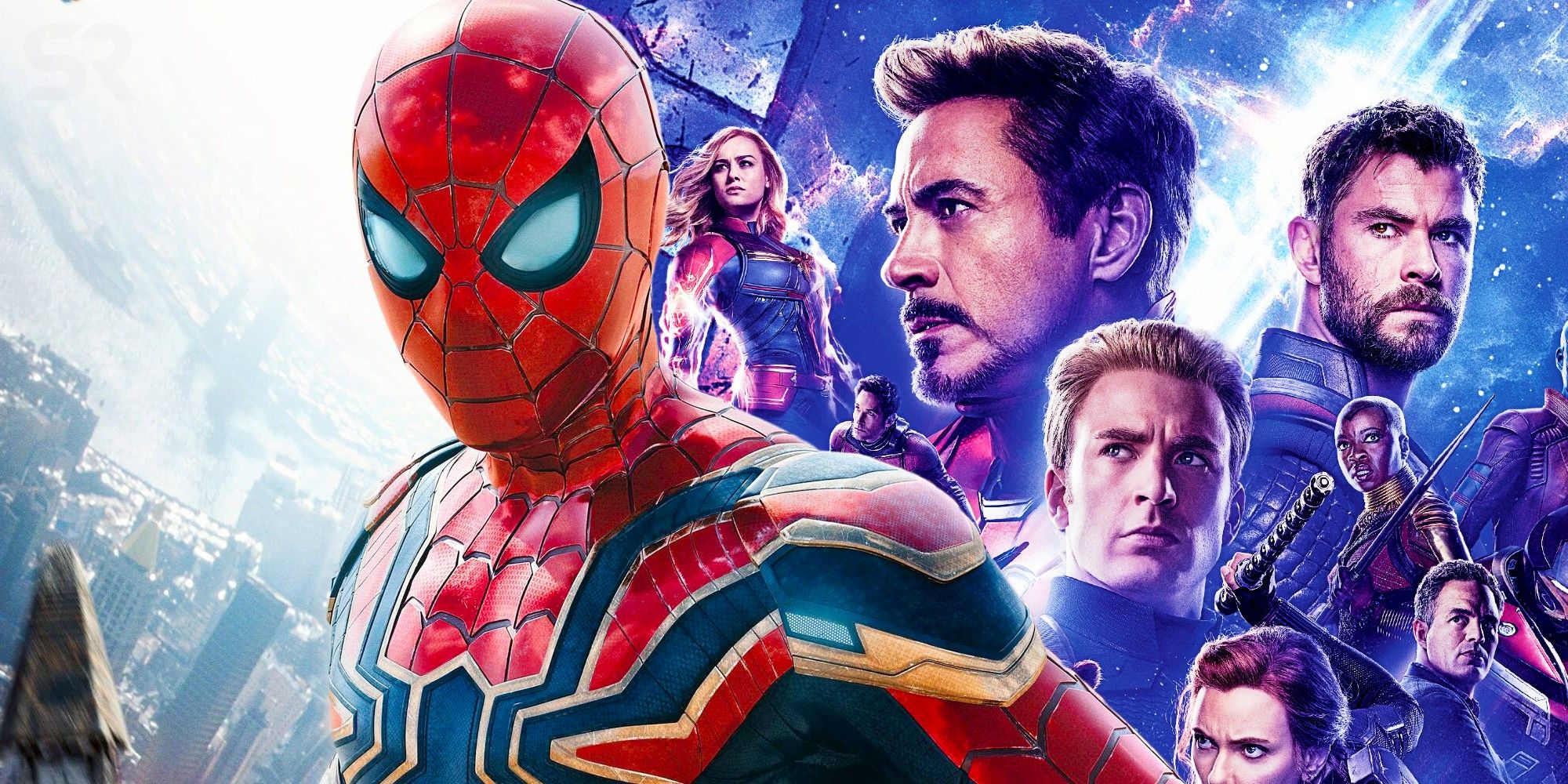 Tom Holland opens up about being criticized as Spider-Boy in the MCU and is glad that Spider-Man: No Way Home fully matures his Peter Parker.
Tom Holland just admitted to the biggest problem of MCU's Spider-Man, which is something that Spider-Man: No Way Home solves. Marvel Studios and Sony's latest collaboration project saw Peter Parker go through his biggest personal mission yet. Aside from dealing with the ramifications of his secret identity getting out to the public, he also needed to contain several multiversal villains who made their way to Earth.
It's an understatement to say that there was massive anticipation for Spider-Man: No Way Home. Almost a month since it was released, the film has already earned more than $1.4 billion at the global box office in the middle of a pandemic, which makes it all the more impressive. It also remains a favorite topic of conversation among fans, especially since it featured the return of beloved Spider-Man actors, Tobey Maguire and Andrew Garfield, who revisited their comic book roles. But amidst its multiversal narrative and big cameos, Spider-Man: No Way Home didn't lose sight of the fact that it's Holland's film. It even resolves the biggest issue many have had with his wall-crawler ever since he joined the MCU in 2016.
Related: Spider-Man: No Way Home's Iron Man Plot Hole Ruins Pepper Again
In an interview with Sony Pictures Japan, Holland admitted that his Spider-Man had been mostly treated as a young hero who doesn't have his own agency, especially since he has no scarcity of potential mentors in the MCU. The actor added that he's glad that Spider-Man: No Way Home effectively resolves this as it forced Peter to grow up. Read his full comments below:
"It really has been the Spider-Boy, and this film is about him becoming Spider-Man. It's about him growing up, making his own decisions, and stepping up to the plate as a full-blown Avenger. And it's been really nice to have that dovetail between myself in Spider-Man: Homecoming, and now who I am and who Peter Parker is in Spider-Man: No Way Home."

"[Spider-Man: No Way Home] is definitely the final chapter in the Homecoming series. Jon Watts has done such a wonderful job of creating this genre of superhero movies that kinda hasn't been told before. The superhero movie that's about the kid… that is the small-town, really your Friendly Neighborhood Spider-Man. This film is about him stepping into bigger shoes and becoming an adult and becoming Spider-Man."
After Sony scrapped their plans for The Amazing Spider-Man 3, they partnered up with Marvel Studios to launch a new wall-crawler who exists within the MCU. Instead of debuting through his first standalone film, Holland's Spider-Man first made an appearance in Captain America: Civil War, where his relationship with Iron Man (Robert Downey Jr.) was established. Despite their fun dynamic, not everyone was thrilled about Peter being closely associated with Tony Stark, with some citing that he barely has any identity outside of being the Avenger's mentee. When Stark died in Avengers: Endgame, Marvel Studios partnered Peter with Nick Fury (Samuel L. Jackson) in Spider-Man: Far From Home and then with Doctor Strange (Benedict Cumberbatch) in Spider-Man: No Way Home. But after the sorcerer's final memory spell, Peter now has to function on his own, giving him the chance to establish himself outside of his Avengers connections.
Luckily, Marvel Studios can continue rectifying their big Spider-Man mistake. After Spider-Man: No Way Home, Holland is confirmed to reprise the role moving forward in the MCU, with Spider-Man 4 officially in active development. So, while it might be a while before this Peter teams up again with other heroes in the franchise, his next adventure will establish him as a full hero before he joins the inevitable Avengers 5.
More: Avengers 5 Could Have Multiple Avengers Teams
Source: Sony Pictures Japan
Doctor Strange in the Multiverse of Madness (2022)Release date: May 06, 2022
Morbius (2022)Release date: Apr 01, 2022
Thor: Love and Thunder (2022)Release date: Jul 08, 2022
Black Panther: Wakanda Forever/Black Panther 2 (2022)Release date: Nov 11, 2022
The Marvels/Captain Marvel 2 (2023)Release date: Feb 17, 2023
Guardians of the Galaxy Vol. 3 (2023)Release date: May 05, 2023
Ant-Man and the Wasp: Quantumania (2023)Release date: Jul 28, 2023
The Matrix Resurrections Honest Trailer Criticizes Every Aspect Of The Movie
About The Author
Share this news on your Fb,Twitter and Whatsapp