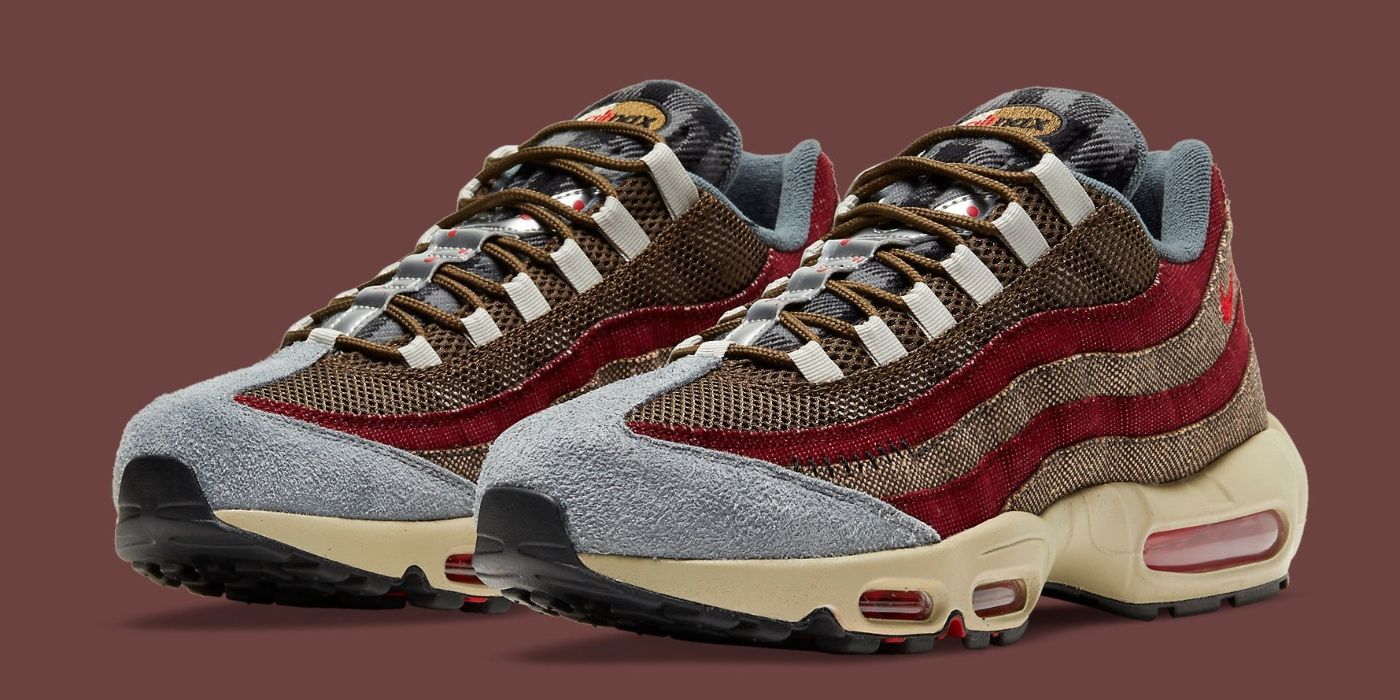 A Nightmare On Elm Street's Freddy Krueger has received lots of merchandise tie-ins over the years, and here are Nike's Freddy sneakers explained.
Here are Nike's bizarre Freddy Krueger sneakers explained and where to buy the Nightmare On Elm Street-inspired shoes. By the time 1988's A Nightmare On Elm Steet 4: The Dream Master came around, it had become clear Freddy was the main star. He evolved from the shadowy slasher of the original to a comic prankster who loved to finish off victims with a cruel pun. This was reflected in the fact the fourth movie was the highest-grossing of the franchise at the time, underlining Krueger's odd progression from child killer to pop culture phenomenon.
Around this time, there was also a lot of Freddy Krueger-inspired merch to cash in on the slasher's stardom. He received the short-lived Freddy's Nightmares TV series, in addition to his own album, Halloween costumes, children's pajamas and much more. While it's been over a decade since the last A Nightmare On Elm Street movie hit screens, Freddy has still popped up in various forms, from being a playable fighter in Mortal Kombat to getting his own Funko figure.
Related: Freddy's Other Forms In The Nightmare On Elm Street Franchise
One of the most recognizable things about Freddy Krueger is his red and green striped jumpers, which was intended by creator Wes Craven to make viewers subtly uncomfortable. He had read that red and green were two colors that were difficult for the human eye to process together, so he made that Freddy's red and green sweater scheme to make him a painful optical illusion. This design inspired another piece of Nightmare On Elm Street merch, with the Nike Air Max 95 Freddy Krueger sneakers arriving in time for Halloween 2020 as part of a themed range of footwear.
Nike's bizarre Freddy Krueger sneakers are clearly inspired by the slasher's sweater, but the shoes mute the traditional color scheme. Instead of red and green, the Nike Air Max 95 Freddy Krueger is more burgundy and tan, though there are various shades of red in the form of blood drips around the sneakers themselves. While they might be a novelty item, Nike's Freddy Krueger sneakers have mostly received good reviews, already making them an improvement over the 2010 Nightmare On Elm Street remake.
Sadly, it looks like the Air Max 95 Freddy Krueger sneakers are no longer available to purchase from Nike. The best way to find the Nightmare On Elm Street shoes now is with reseller sites such as Stadium Good, GOAT or even eBay, though prices are usually at least $150 or higher. Only serious Krueger fans will probably be seeking these sneakers out, but it's a good idea to shop around and check the prices before committing to a particular seller.
Next: Why The Nightmare On Elm Street Reboot Is Taking So Long
Loren Brovarnik's Biggest Scandals On 90 Day Fiancé & Offscreen
About The Author
Share this news on your Fb,Twitter and Whatsapp