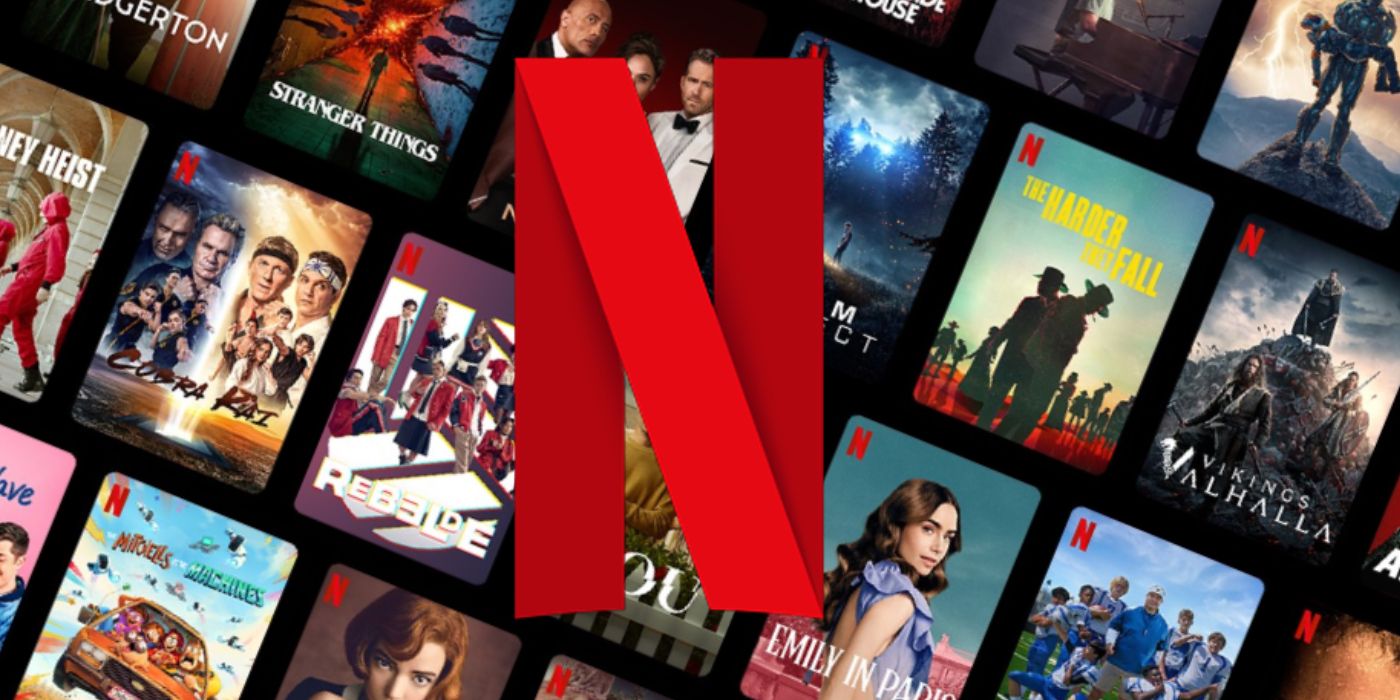 Netflix is experimenting with options for live-streaming content, including stand-up specials and reality shows, especially competition series.
Netflix is currently considering a live-streaming format for some of their upcoming stand-up specials and reality programs. The streaming service, which is best known for its original films including Red Notice and To All the Boys I've Loved Before as well as popular television programs like Bridgerton, Squid Game, and Stranger Things, is also a hub for stand-up specials. In addition to television programs that are devoted to sharing stand-ups of all stripes, including the international showcase Comedians of the World, Netflix has been the exclusive home to many of the most influential comics and specials of the modern era, including John Mulaney's Kid Gorgeous, Bo Burnham: Inside, and Hannah Gadsby's groundbreaking Nanette.
In recent years, reality television has also been on the rise on the streaming service. They have created watercooler hits including The Circle, which was an early pandemic-era hit about young people interacting without knowing who was catfishing the group and who wasn't, and Selling Sunset, which follows real estate agents behind the scenes at the luxurious Oppenheim Group. That series is currently in its fifth season with two spinoffs, Selling Tampa and the upcoming Selling the OC. They have also struck gold with a series of romantic reality programs including Love is Blind, Too Hot to Handle, and the new series The Ultimatum: Marry or Move On, in which couples test their love by interacting with other people's partners.
Related: Netflix's Sonic Show Can Make The Film Franchise Even Better
Per Deadline, Netflix is currently experimenting with the possibility of live-streaming certain programs. They would be rolling out this option for unscripted series and stand-up comedy, like any potential future Netflix is a Joke (Netflix's live comedy festival) events. This would allow viewers to vote in real-time on competition series like the upcoming dance show Dance 100, and watch live finales or reunions for their popular reality series including The Circle and Selling Sunset.
Although Netflix has never trafficked in this kind of content before, they have certainly become more experimental in recent years. In addition to the rise of interactive programs like Black Mirror: Bandersnatch and Unbreakable Kimmy Schmidt: Kimmy vs the Reverend, some of their reality series have also been a proving ground for alternative release schedules with episodes of Love is Blind and The Circle being released in weekly batches rather than one season all at the same time. Most recently, the interactive game series Trivia Quest aired daily throughout the month of April. This new live-streaming experiment is likely a response to the fact that this year Netflix has lost subscribers over the course of a quarter for the first time in 10 years.
It is always strange when one of Netflix's new developments mirrors the terrestrial TV they helped to transform in the first place. Part of the platform's contribution to the culture in general was making many viewers into bingers who preferred to wait for an entire season of a show to come out before sitting down to watch it, causing ratings to dip across the board. It will certainly be interesting to see if they can wrench subscribers back to appointment television after all this time.
Next: Netflix: The Best New TV Shows & Movies This Weekend (May 13)
Source: Deadline
The MCU Just Made Punisher's Origin Even Darker
About The Author
Share this news on your Fb,Twitter and Whatsapp