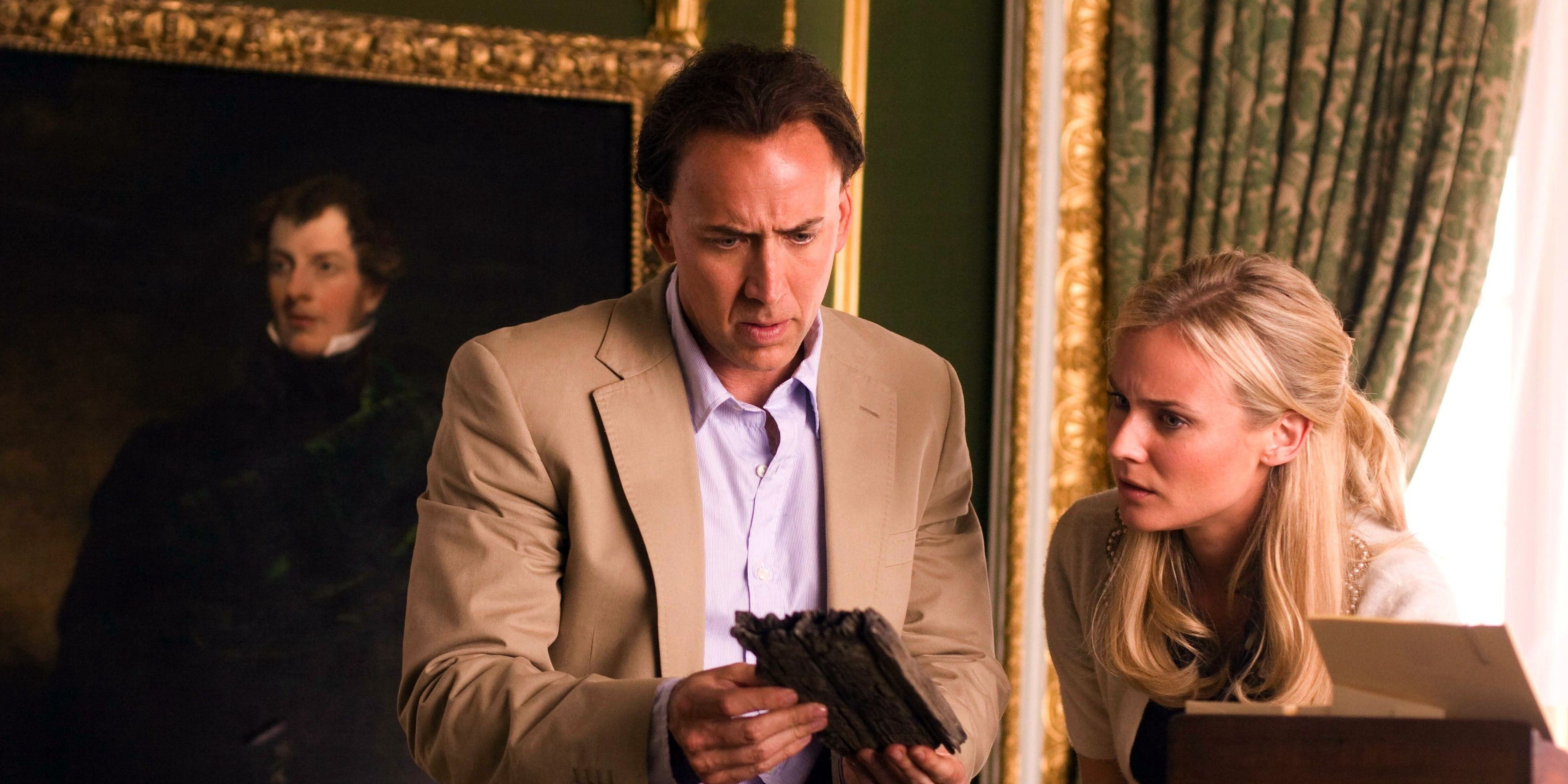 Important story and character details are revealed for the National Treasure show that's headed to streaming service Disney+.
Story and character details are revealed for the upcoming Disney+ National Treasure show. Nicolas Cage headed up the cast of the original National Treasure movie and its sequel National Treasure: Book of Secrets.
The original movies of course starred Cage as a treasure hunter and cryptographer using clues hidden in famous American documents and monuments in order to find hidden loot. Given that those two films grossed a combined $806.7 million worldwide, it should be no surprise that there has long been talk of a possible National Treasure 3. But instead of a third movie, fans of the historical mystery franchise are getting a Disney+ TV show that is said to be an expansion on the original films. Back in October it was revealed that the show's cast will be lead by Lisette Alexis as Jess Morales.
Related: National Treasure 3: Predicting What's On Page 47
Now more details about National Treasure the show's characters and story have been revealed (via Deadline). Alexis' character Jess is said to be a brilliant and resourceful DREAMer, and someone who loves a good mystery. She will discover things about her own history along with the truth about her parents and her connection to a lost Pan-American treasure. Joining Jess is the character of Tasha, her best friend, a social media personality and tech wizard who fights against corporate power. But Tasha comes to question her values system after she joins Jess on her quest to find the treasure.
As it happens Jess and Tasha are not alone in trying to solve the story's main mystery. They're also joined by FBI agent Ross, who's been reassigned to Baton Rouge after a mistake damaged her career. When Jess and Tasha go to her for help, Ross gets a chance to redeem herself. There's also a would-be love interest for Jess in the form of Ethan, who has loved her ever since childhood. Ethan is described as a "type-A rule follower" who must learn to lighten up if he's going to help his friends. Naturally a show like National Treasure would not be complete without a character who is obsessed with conspiracy theories, and that obligatory character is named Oren, who is described as "a lovable but self-obsessed goofball" who spends the season trying to win back Tasha's affections. Lastly there's Liam, a struggling musician whose late father was himself a treasure hunter, who joins the quest after becoming drawn to Jess and her story.
Overall the newly-released details paint a picture of a show that will deviate from what the National Treasure movies delivered in important ways, introducing a more diverse cast and more personal stakes for the story. But clearly the show will borrow a lot from the movies as well, as the National Treasure franchise expands into new territories.
More: National Treasure Theory: What The Disney+ Show's Treasure Could Be
Source: Deadline
90 Day Fiancé: Why Memphis Is Being Compared To Rebecca Parrott
About The Author
Share this news on your Fb,Twitter and Whatsapp