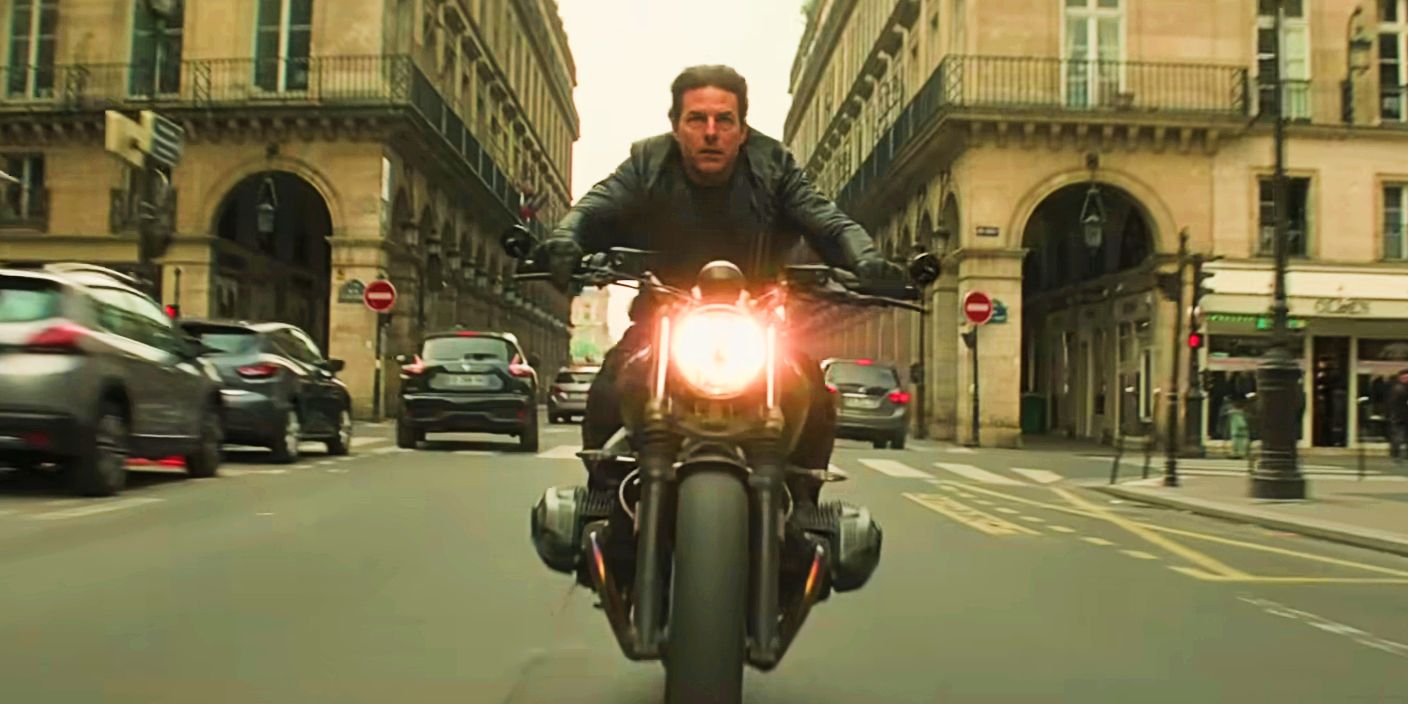 The Mission: Impossible – Dead Reckoning Part One trailer is coming soon, with still more than a year to go until the action movie's release date.
The Mission: Impossible 7 trailer is reportedly coming soon. The next film in the long-running franchise only just had its official title revealed as Mission: Impossible – Dead Reckoning Part One, confirming it as the first of a two-movie last hurrah for Tom Cruise's Ethan Hunt. After being one of the most prominent movies to suffer pandemic-related production delays, it is scheduled to hit theaters July 14, 2023.
Mission: Impossible 7 & 8 will continue the collaboration between Cruise and Christopher McQuarrie, who helmed the previous two installments and broke the pattern of each movie having a different director. The partnership has been fruitful so far, as 2018's Mission: Impossible – Fallout became the most acclaimed entry yet, creating a great deal of anticipation for what comes next. Fans have had their wait for the film's release extended by two years due to the COVID-19 pandemic, but while filming for Dead Reckoning Part Two is currently underway, Part One is virtually complete, with Cruise reportedly waiting to lock the picture so that the cliffhanger ending can be tinkered with.
Related: Mission: Impossible 7 Title – Does Dead Reckoning Mean Ethan Hunt Dies?
Now, it looks like the Mission: Impossible 7 trailer is coming very soon. A website for the FSK, the German equivalent of the MPA, reveals the ratings body has just graded the action movie trailer for ages 12-and-up, which indicates Paramount is preparing to release it in theaters. This comes after the first Mission: Impossible 7 footage was screened for attendees of CinemaCon last month, with Cruise revealing the movie's title at the same event.
Mission: Impossible trailers are always a big deal for the fanbase, as they provide the first look at whatever death-defying stunt Cruise has pulled off this time around, often one of the biggest draws for audiences. While he is always looking to one-up his previous outing, he will have to do quite a lot to top Fallout, when he hung suspended from a helicopter during the movie's climax. Already, one key Mission: Impossible 7 stunt involves Cruise driving a motorcycle off a cliff and enjoying a six-second freefall before parachuting to safety, something the actor actually performed for the camera.
While it's still more than a year until the movie hits theaters, it would certainly make sense for the Mission: Impossible 7 trailer release to be relatively soon. In just a week, Cruise will be all over movie screens worldwide in Top Gun: Maverick, another Paramount Pictures release, and dropping the two together would be the perfect way to tap into the full power of his star image. Even if that isn't the plan, Mission: Impossible fans can only hope the studio doesn't make them wait too long to get their first look at one of next year's most anticipated summer movies.
Next: Mission: Impossible 7 Footage Reveals Cruise's Biggest (& Best) Problem
Source: FSK
Mission: Impossible 7 (2023)Release date: Jul 14, 2023
Mission: Impossible 8 (2024)Release date: Jun 28, 2024
Loren Brovarnik's Biggest Scandals On 90 Day Fiancé & Offscreen
About The Author
Share this news on your Fb,Twitter and Whatsapp