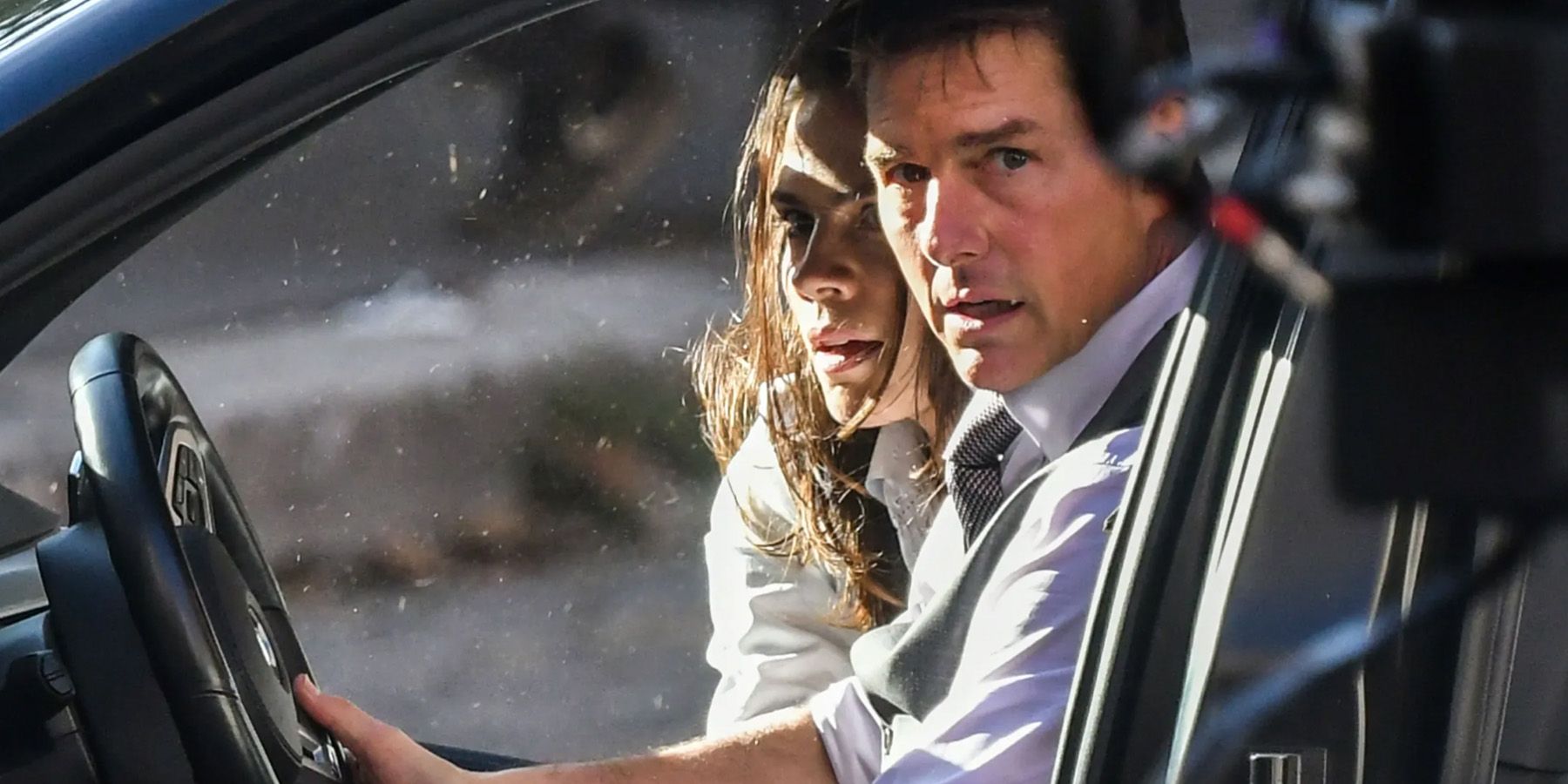 Paramount officially delays the Mission: Impossible 7 and Mission: Impossible 8 release dates to 2023 and 2024 respectively, citing pandemic concerns.
Mission: Impossible 7 and Mission: Impossible 8 have their release dates delayed to 2023 and 2024, respectively. The two highly-anticipated action sequels were first announced back in 2019, shortly after the impressive critical and commercial success of 2018's Mission: Impossible – Fallout. The initial plan called for director Christopher McQuarrie to helm the installments back-to-back, but that all changed as Mission: Impossible 7 production was greatly impacted by the COVID-19 pandemic.
As McQuarrie and crew worked on completing Mission: Impossible 7, which wrapped last September, Paramount has been busy trying to find the right place for it on the schedule. After multiple delays, the studio seemed to settle on a 2022 release date, positioning it a few months after Tom Cruise's Top Gun: Maverick debuts this summer. Unfortunately, there have been more shifts made to the release calendar, and audiences have to wait a bit longer to see Ethan Hunt on the big screen again.
According to Variety, Paramount has delayed Mission: Impossible 7 and Mission: Impossible 8. Mission: Impossible 7 is now set to premiere on July 14, 2023. Mission: Impossible 8 will follow suit on June 28, 2024. The studio cited the "ongoing pandemic" as a deciding factor for the changes in a statement:
"After thoughtful consideration, Paramount Pictures and Skydance have decided to postpone the release dates for Mission: Impossible 7 & 8 in response to delays due to the ongoing pandemic. The new release dates will be July 14, 2023, and June 28, 2024, respectively. We look forward to providing moviegoers with an unparalleled theatrical experience."
Developing…
Source: Variety
Marvel's Newest Ghost Rider Officially Has The Coolest Ride Yet
About The Author
Share this news on your Fb,Twitter and Whatsapp