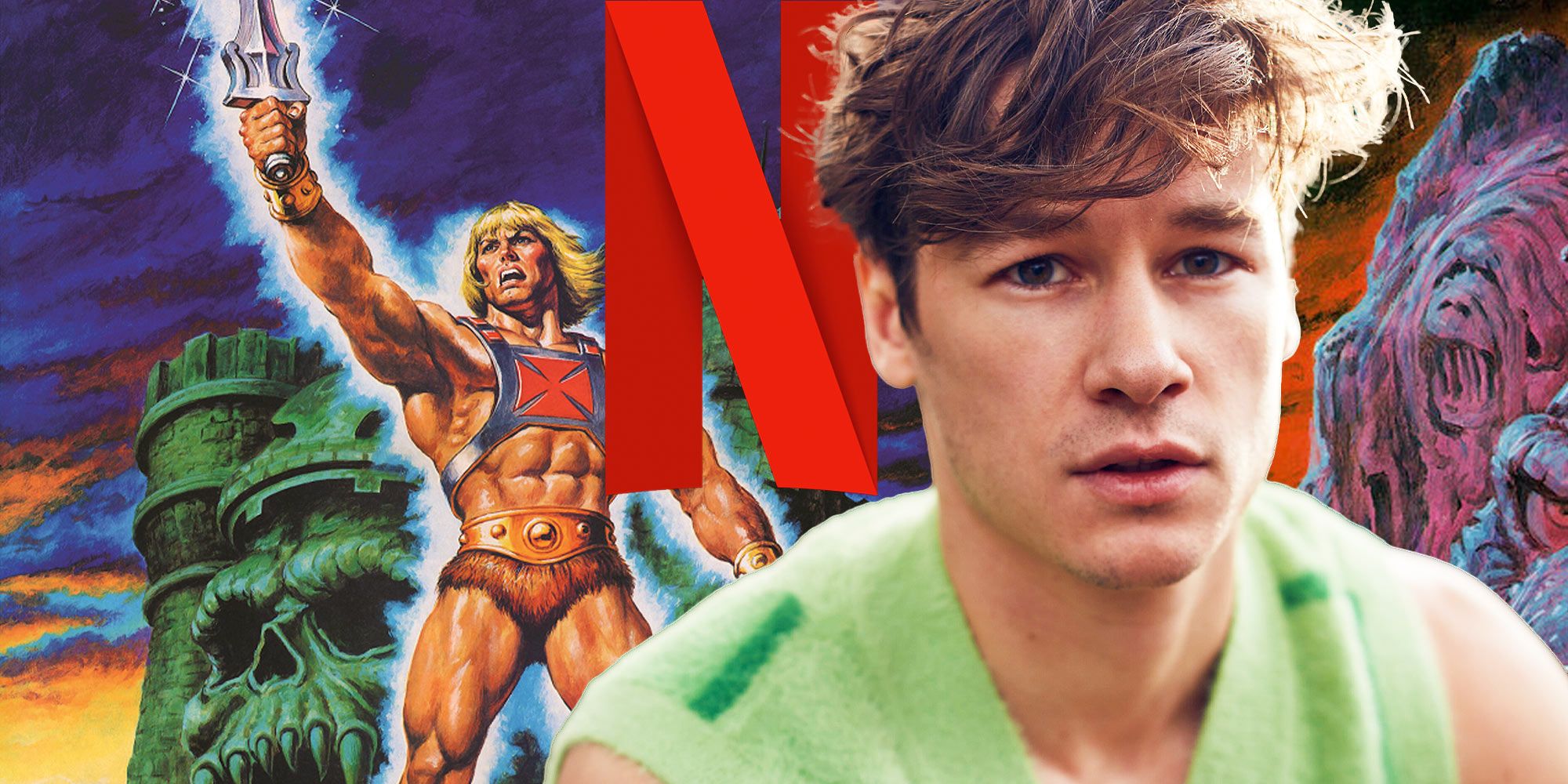 The Masters of the Universe live-action film adaptation moves from Sony to Netflix with Kyle Allen taking on the role of He-Man/Prince Adam.
The Masters of the Universe live-action adaptation is now set to debut on Netflix with Kyle Allen cast as He-Man/Prince Adam. The live-action film has been in development hell for some time at Sony, originally slated to star Noah Centinio as He-Man, who later dropped out and will now appear as Atom Smasher in this year's DCEU film Black Adam with Dwayne Johnson. Adam and Aaron Nee (the upcoming The Lost City with Sandra Bullock and Channing Tatum) are still set to direct the film, which will debut on Netflix in lieu of theaters.
Masters of the Universe is based on the Mattel toy line of barbarian-like fantasy action figures that adorned store shelves in the early 80s. The toy line spawned a popular animated series and a number of revivals throughout the years, as well as a live-action He-Man film in 1987 starring Dolph Lundgren. Recently, Netflix acquired the property and launched two new animated series, Masters of the Universe: Revelation from director Kevin Smith, and the kid-friendly CGI-animated He-Man and The Masters of the Universe.
Related: Why Netflix Was Right To Make He-Man 2021 An Independent Story
Now comes word (via Netflix) that the Masters of the Universe live-action film has changed hands, moving from Sony to Netflix, where it will debut on the streamer. It was also announced that actor Kyle Allen will take on the role of He-Man/Prince Adam. "…we look forward to showing audiences that anything can happen in Eternia. We are continuing to unlock this global franchise in new ways, and we can't wait to see Kyle battle it out with Skeletor in this epic live-action saga," said Mattel Films executive producer Robbie Brenner about the new deal and casting. Producers Todd Black, Jason Blumenthal, and Steve Tisch also weighed in on the new film venture, saying:
We've always been inspired by the fantastical world of Eternia. This movie has been 14 years in the making for us and our partners and we are so excited to tell an entirely new story for Masters of the Universe with the Nee Brothers and Dave Callaham for Mattel and Netflix and share it with a global audience.
Allen recently appeared as Balkan in Steven Spielberg's adaptation of West Side Story and has also appeared in TV shows like American Horror Story and The Path. He'll next appear in The In Between, an original film for Paramount Plus opposite Joey King, as well as Peter Farrelly's war drama The Greatest Beer Run Ever with Zac Efron and Russell Crowe. Aside from acting, Allen has also studied acrobatics and ballet from a young age and was once a member of the Junior Olympic National Team.
Netflix has been investing heavily in the Masters of the Universe property in the last few years, so taking on the live-action film feels like a sensible fit for the streamer. Casting Allen in the lead role is also a strong choice, as a younger actor is needed to inhabit the role, especially if it turns out to be a continued franchise, and Allen has the look and the physicality necessary to bring He-Man/Prince Adam to life. The only question now is if audiences are still hungry for a live-action Masters of the Universe movie, as it's taken more than 30 years to get the franchise back behind cameras. However, the interest in the animated shows is a good indicator that interest still exists, but it will take a strong showing to keep up that momentum.
Next: Masters Of The Universe Makes The Original Intro Less Corny In Revelation
Source: Netflix
Netflix: The Best New TV Shows & Movies This Weekend (January 28)
About The Author
Share this news on your Fb,Twitter and Whatsapp