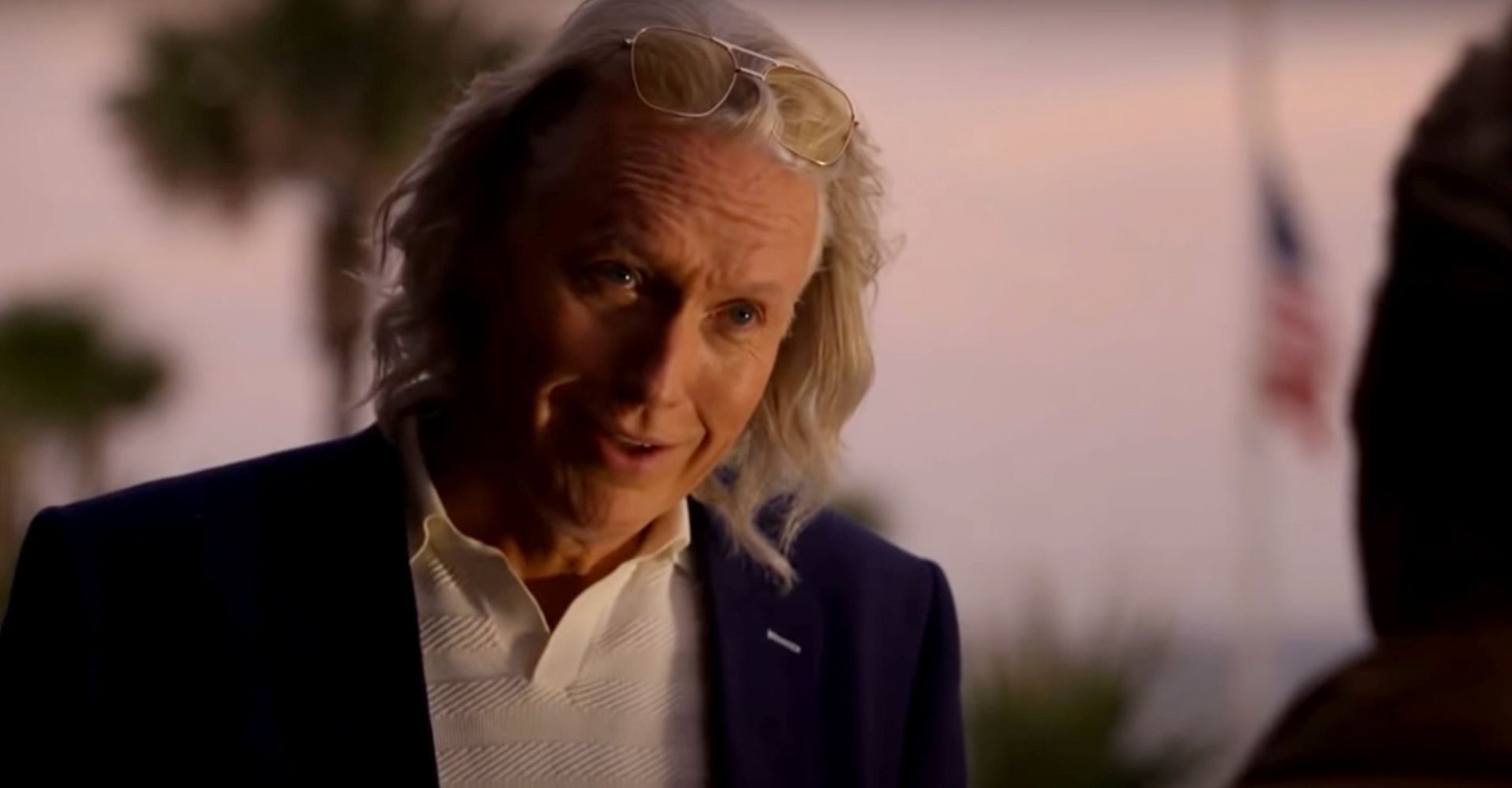 Thomas Ian Griffith, who played Terry Silver in Karate Kid 3, reveals that he was initially shocked when asked to reprise his role for Cobra Kai.
Thomas Ian Griffith, who played the antagonist Terry Silver in Karate Kid 3, reveals that he was initially shocked when asked to reprise his role for Cobra Kai. The series that debuted on YouTube in 2018 is set 34 years after the events of 1984's original The Karate Kid where Daniel LaRusso defeated Johnny Lawrence in the All-Valley Karate Championships. The original film spawned two more direct sequels, The Karate Kid Part II and The Karate Kid Part III, which introduced Griffith's Terry Silver to the "Miyagi-verse."
Cobra Kai re-analyzes the universe from Johnny's point of view and delves into his decision to re-open the infamous Cobra Kai dojo, which once again triggers his long-established rivalry with LaRusso. Apart from Griffith's return as Silver in season 4, the main cast of Cobra Kai includes William Zabka, Ralph Macchio, and Martin Kove, who reprise their iconic roles as Johnny, Daniel, and John Kreese, respectively. New additions to the Karate Kid universe cast included Courtney Henggeler, Xolo Maridueña, Tanner Buchanan, Mary Mouser, Jacob Bertrand, Gianni DeCenzo, and Peyton List.
Related: Cobra Kai Acknowledges How Ridiculous The Karate Kid 3 Was
While speaking to ET Canada in a recent interview, Griffith revealed that while he was a "fan" of Cobra Kai, he "wasn't expecting" to reprise his role as Terry Silver from Karate Kid 3, as he didn't think the character would "fit into this world." However, he stated that the creators had the entire story and journey of the character "mapped out," which made him "jump on" the project. Griffith says the script clearly promised "something really special," and was very happy he came back. Check out what he had to say below:
"I was a fan of the show. I watched the show when it was on YouTube not thinking that Terry fit into this world at all. In truth, I wasn't expecting anything like that. And then the rumors started. And then they had this entire thing mapped out. What he's been doing, where he's going. And then it was like, 'Oh, this could be something really special.' So then I just rolled the dice, jumped on it and said 'Let's see what that's about' and I'm so happy I did."
The plot of Karate Kid 3 once again followed Daniel LaRusso, who after having a fallout with his trusted mentor Mr. Miyagi, is persuaded by Terry Silver to join the Cobra Kai dojo to train for the 1985 All-Valley Karate Championships and defend his crown. However, LaRusso was entirely unaware of the fact that he was being set up for failure by his old adversary John Kreese, who is Silver's Vietnam War comrade and best friend. While Griffith's delightfully over-the-top performance received some praise, the film was panned by critics and fans of the franchise, who argued that film's the storytelling wasn't up to the standard of the first two Karate Kid films.
Cobra Kai isn't short on surprises as far as returning characters from the original films go, with appearances from Karate Kid 2's Tamlyn Tomita as Kumiko and Yuji Okumoto as Chozen Toguchi in season 3 proving to be a welcome throwback. The series also presented an opportunity to explore Terry Silver further as many viewers criticized his lack of character development in Karate Kid 3. The teaser trailers for Cobra Kai season 4 featuring Griffith's return generated plenty of buzz and excitement among the fanbase, since they knew that the character was in the right hands. Griffith wouldn't be the only one who was "happy" with his return, as audiences embraced his comeback in a glorious Cobra Kai season that more than delivered on the sky-high expectations, promising plenty more to come from the fan-favorite character.
Next: What Happened To Terry Silver Between Karate Kid 3 & Cobra Kai
Source: ET Canada
Grey's Anatomy: Meredith's Ending Risks Copying Titanic's Hidden Tragedy
Share this news on your Fb,Twitter and Whatsapp