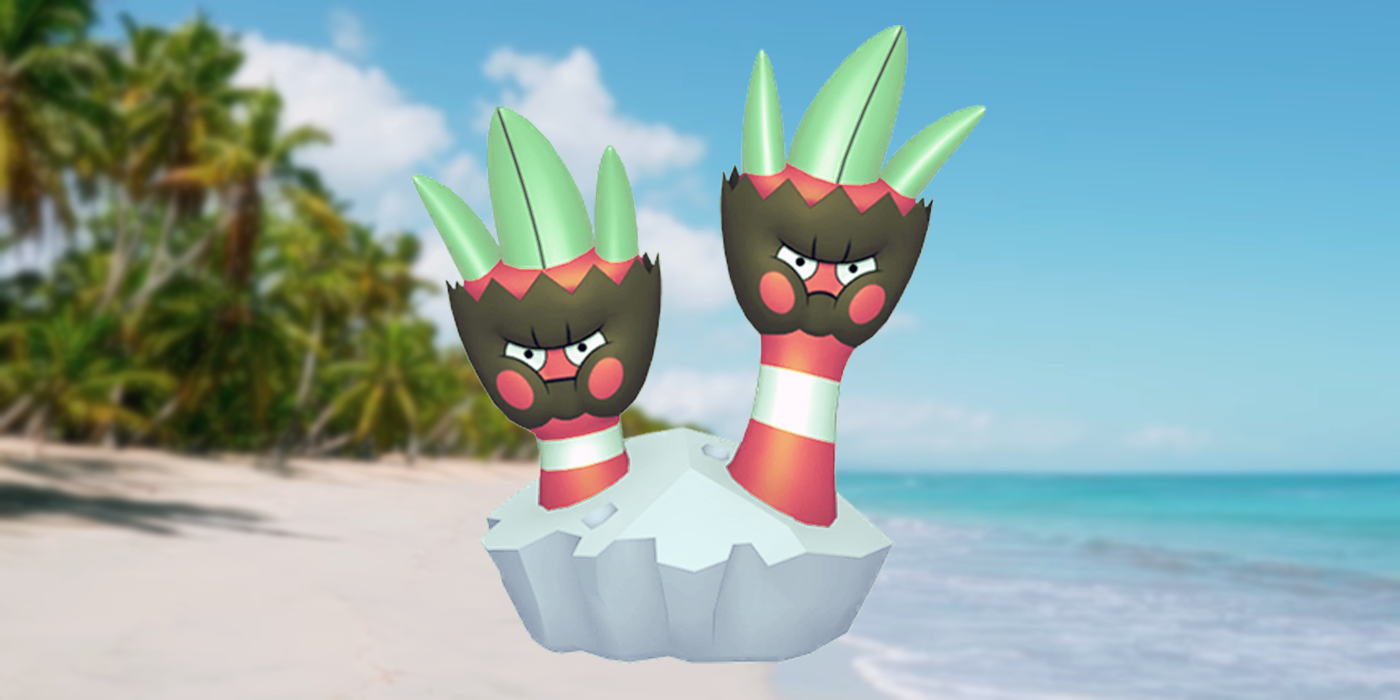 Shiny Binacle has finally made its debut in Pokémon GO, here are the steps players can take to increase their chances of finding the rare Pokémon.
Finding a Shiny Binacle in Pokémon GO may be difficult due to its rarity, but there are a few methods players can take to try to encounter the Kalos Pokémon. Originally making its debut in 2021, Binacle's rare Shiny variant has finally been added to Pokémon GO a year later during the "Seasons of Alola" Water Festival 2022 event. Players participating in the May celebration will have numerous chances to find the Rock/Water-type Pokémon in its Shiny form, although its low spawn rates make it a rare encounter.
Shiny Binacle first started spawning in Pokémon GO after the Water Festival kicked off on May 12, and has a chance of appearing until Friday, May 20, 2022, at 8:00 p.m. local time. Players will have a chance of encountering the Shiny Kalos Pokémon in the wild while exploring the map during the event. After the water-themed celebration wraps up, the Generation 6 Pokémon will be added to the game's regular pool of Pokémon spawns and will be brought back in future events.
Related: How to Catch Scarf Lapras During Water Festival in Pokémon GO
According to a blog post by Niantic, Shiny Binacle will not be appearing in any of the May Pokémon GO Raids during the event. Despite this, Pokémon GO players still have a handful of methods they can take advantage of to increase their chances of encountering the rare Kalos Shiny Pokémon during the Water Festival. Below is a breakdown of the three ways that trainers will be able to encounter Shiny Binacle in Pokémon GO.
Where to Find Shiny Binacle in Pokémon Go
During the Pokémon GO Water Festival, Shiny Binacle has a chance to spawn in the wild across the map. Players looking to increase their chances should explore outside as much as possible until the celebration ends on May 20. The two-handed Kalos Pokémon has a higher chance of appearing near lakes, beaches, or any body of water. Although during the Water Festival, the X and Y Pokémon can technically spawn anywhere on the map. Players can also use Pokémon GO's Incense items or lures at local PokéStops to increase their chances of encountering the Water/Rock-type Pokémon. 
The second way that Shiny Binacle can be found in Pokémon GO is from 7 KM Eggs hatched during the May celebration. While there isn't a boosted hatch rate for the event, players can use the Super Incubator item to speed up the hatching distance by almost half. Super Incubators can be purchased from Pokémon GO's in-game store for 200 Poké Coins. Players trying to find Shiny Binacle in the wild anyway might as well try to hatch the Pokémon as well while walking around.
The third and final way for players to encounter Shiny Binacle is to complete Pokémon GO's May Field Research tasks. Players can obtain these quests by spinning a PokéStop's, although each PokéStop will only give out one Field Research quest per day. So trainers looking to maximize their chances of scoring a Shiny Binacle encounter should try to hit up as many local PokéStops as possible per day during the May season. Shiny Binacle is a rare spawn in Pokémon GO, but Niantic has given players several options to encounter it.
Next: Pokémon GO Finally Re-Enables Weather VFX After 5 Months
Source: Niantic
All Genshin Impact Characters With Birthdays In May 2022
About The Author
Share this news on your Fb,Twitter and Whatsapp