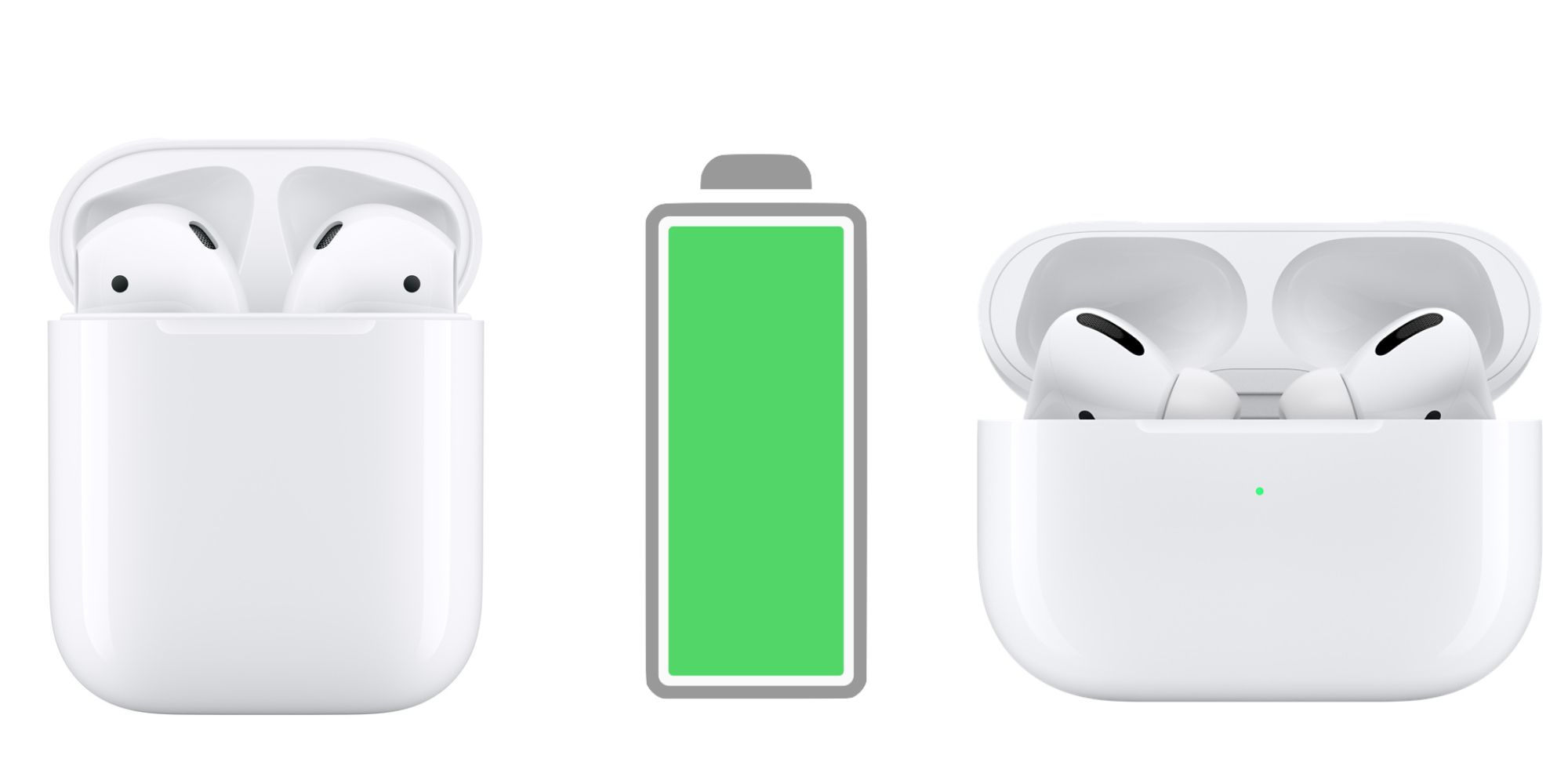 AirPods and AirPods Pro are great, but how long do they take to charge? Users can expect hours of use with just 5 or 15 minutes of charging.
Apple's AirPods are extremely popular for a few different reasons, one of which is how fast the earbuds can charge. The convenience of true wireless earbuds is that they can be quickly refueled by placing them in a charging case. Regarding AirPods & AirPods Pro, this is no different.
While countless wireless earbuds are available these days, AirPods have managed to remain some of the most popular. As it stands right now, Apple has three versions of AirPods to choose from. AirPods 2 cost just $129 and are the cheapest currently available. They instantly pair with the iPhone, seamlessly switch between Apple devices, and support 'Hey Siri' voice commands — all the core AirPods features users have come to expect. AirPods 3 and AirPods Pro are more expensive at $179 and $249, respectively, but they add additional features that make the listening experience that much better.
Related: Do AirPods 3 Work With Android? What You Have To Know About The Earbuds
The experience of using AirPods is undeniably great, but none of that matters if it takes too long for the earbuds to charge in between use. Thankfully, the exact opposite is true. Apple says that AirPods 2 deliver up to 3 hours of listening time after being in the charging case for 15 minutes. Apple also confirms that AirPods 3 and AirPods Pro offer about 1 hour of listening time after just 5 minutes of charging. Fast charge times are a must for any pair of wireless earbuds, and this is an area where Apple has delivered with every AirPods model to date.
Full Charge Times For AirPods & AirPods Pro
Getting a lot of battery life in just a few minutes of charging is great, but how long does it take to completely charge AirPods from 0 – 100 percent? While Apple doesn't have official numbers on its website, various reporting from real users paints a good picture of what to expect. In the case of AirPods 2, Music Critic reports that a full charge takes between 20 and 30 minutes. For some context, 15 minutes of charge time gets AirPods to over 50 percent of their total battery capacity.
In the case of AirPods Pro, it seems that full charge time takes a bit longer. Some users on the MacRumors Forums report that a full recharge can take up to 60 minutes, with AirPods Pro taking a long time to reach 100 percent after hitting the 98 percent marker. While there's no need to wait for AirPods to reach 100 percent battery before using them again, full charging time is noticeably slower than AirPods 2. Apple hasn't made any official comment as to why this is, but it could be an attempt to preserve the battery inside AirPods Pro. Quickly recharging lithium-ion batteries over and over again isn't great for their long-term health, so by slowing charge speeds once AirPods Pro reach 90 percent and above, Apple is likely ensuring battery performance remains strong for as long as possible. There's not much data regarding AirPods 3 total charging time, though it's likely in line with AirPods Pro.
Regardless, the main takeaway from all of this is that AirPods 2, AirPods 3, and AirPods Pro all have speedy charge times for most situations. The full charge times may not be the most impressive, but getting 3 hours of use in 15 minutes or 1 hour in 5 minutes is nothing to scoff at.
Next: AirPods 3 Battery Life: How Long Do The Earbuds Last?
Source: Apple (1), (2), Music Critic, MacRumors Forums
Would You Go Without A Camera & GPS For Privacy? If Yes, Try This Phone
About The Author
Share this news on your Fb,Twitter and Whatsapp