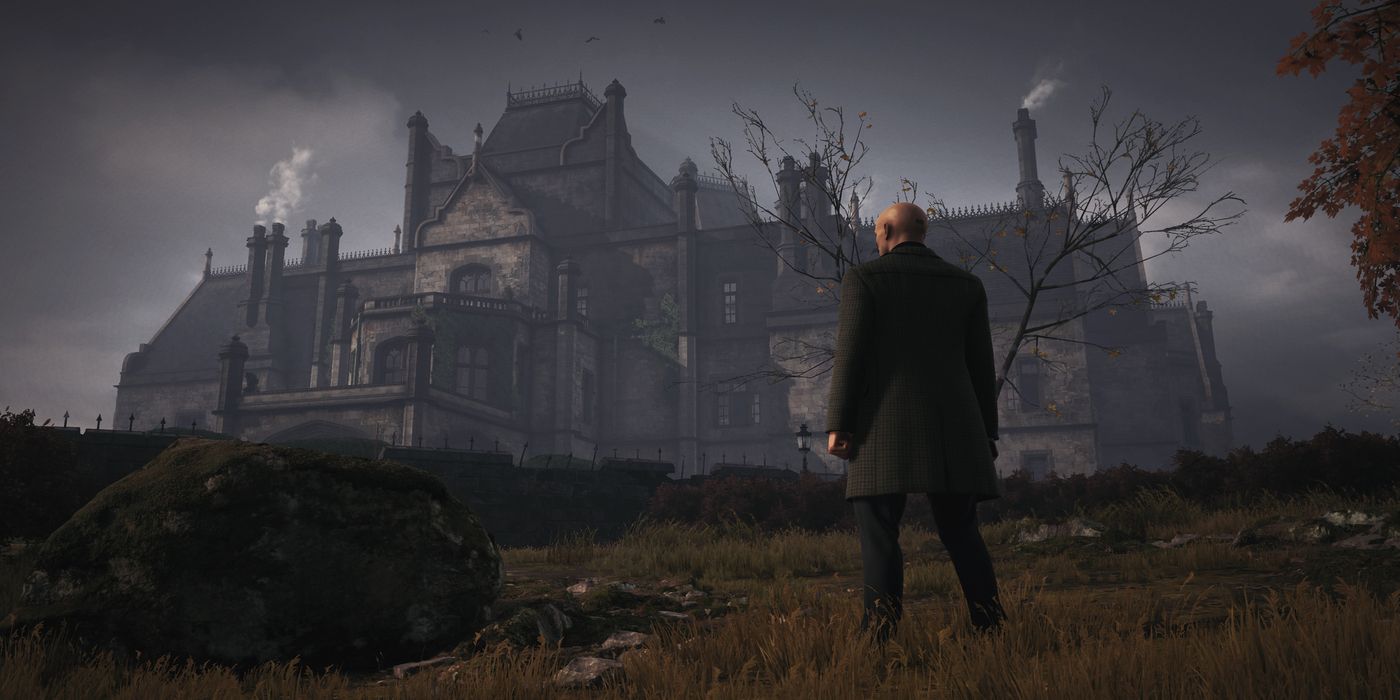 One player comically testing Hitman 3's VR mode has run into an obscure glitch that causes NPC corpses to bug out and get stuck in ceilings.
One Hitman 3 player testing its brand-new VR mode on PC has run into a hilariously bizarre glitch that sends NPC corpses flying into the air before sticking them onto unreachable ceilings. Hitman 3 Year 2 officially began yesterday and introduced PC players to the title's VR mode previously exclusive to PlayStation. In addition to the VR mode, developer IO Interactive revealed that it had more plans for Agent 47 and that the title is set to receive new storylines, maps, modes, and ray tracing lined up for 2022, with the addition of a brand-new customizable safehouse that will include collectible attire and gear for the hit at hand.
The World of Assassination trilogy concluded with its third installment in 2021, marking it the first title to be self-published by IO Interactive. Shortly after its initial release, IO Interactive revealed that Hitman 3 managed to become the biggest digital launch in the franchise's history, selling 300% better than the previous entry in the series. These high sales came despite the controversial Epic Store exclusivity. Critics accompanied the celebration for Hitman 3 with impressively high scores and praising quotes, persuading IOI to create post-launch content following the games' several achievements. The studio's post-launch support extended the title's lifespan, and yet another year of additional content for long-time fans of the legendary assassin has begun.
Related: Hitman Trilogy Announced, Will Be Included With Xbox Game Pass
On Twitter, user Gary Kings posted a clip of what appears to be them comically breaking Hitman 3's VR port on PC with an obscure NPC glitch. During the clip, the user can be seen sneaking up to an NPC in Dartmoor and then violently shaking them until they completely glitch out and get stuck into the ceiling. Confused, the user then knocks out another NPC in a janky fashion before angrily shaking a security guard who then hilariously once more gets stuck into the ceiling of the mansion due to the glitch. Currently, the glitch is only in the game's VR mode and appears to be easily replicable.
While it appears entertaining, Hitman 3's new VR mode on PC is highly disliked by players and dismissed as unplayable. Following its release on Steam a few days ago, Hitman 3 was quickly review bombed due to its half-baked and broken VR, along with an exorbitant price tag despite being a year old. Despite currently being "Mixed" on the storefront, the title continues to receive swarms of negative reviews which have yet to be addressed by IO Interactive.
Glitches in the Hitman series have been used for entertainment purposes for more than a decade but they rarely manage to completely break titles or render them unplayable. It's unknown when IOI will release corresponding patches to fix Hitman 3's VR mode and other minor issues, but hopefully an update can be expected soon.
Next: Hitman 3's Seven Deadly Sins DLC Is The Franchise's Weirdest
Hitman 3 is available on Nintendo Switch, PC, PS4, PS5, Xbox One, Xbox Series X/S, and Google Stadia.
Source: Gary Kings/Twitter
Marvel's Greatest Avenger Ever Just Got A Massive Power Upgrade
About The Author
Share this news on your Fb,Twitter and Whatsapp