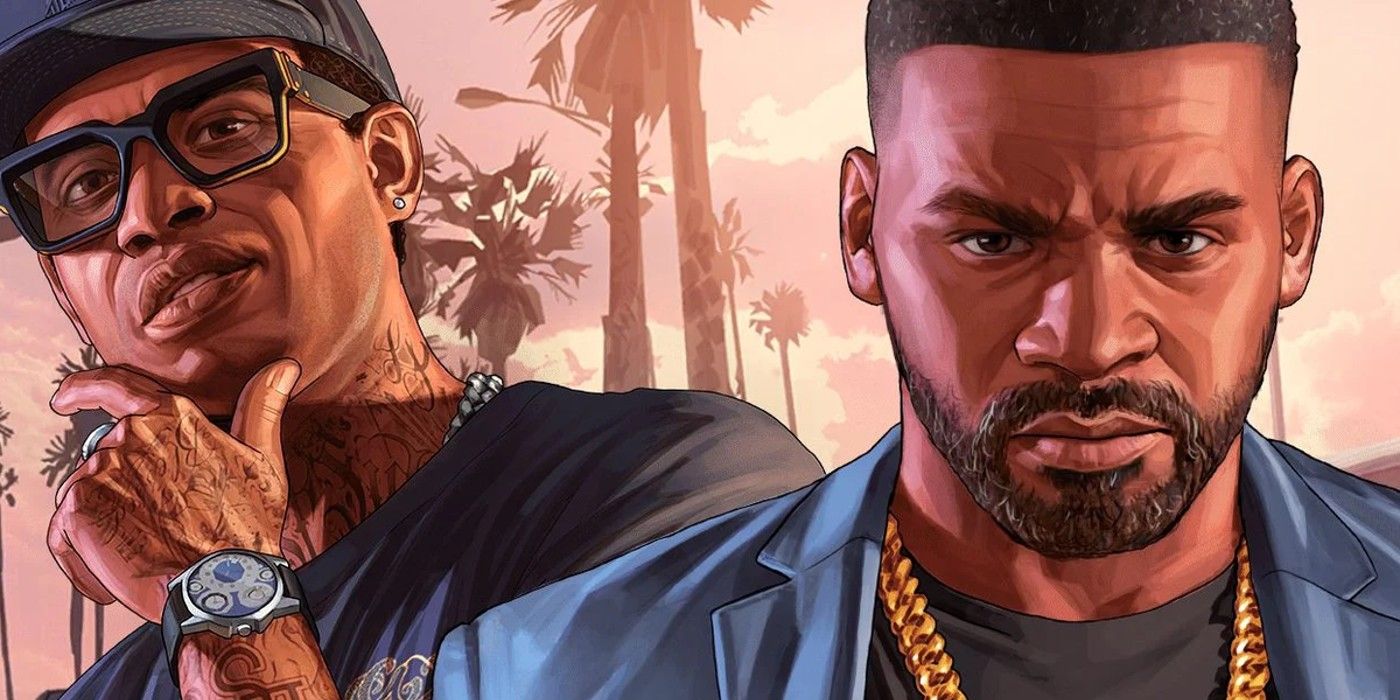 The latest Grand Theft Auto Online update adds the Double Down mode, in which players must survive a horde of enemies as Franklin or Lamar.
Grand Theft Auto Online's latest content update has added a brand new Double Down mode, along with plenty of vehicle discounts and bonus rewards to go along with them. These new rewards come as part of GTA Online's continuous efforts to improve the game and keep players engaged, which have made the online open-world game such a smash hit.
Despite the fact that most Grand Theft Auto players are anxiously awaiting the announcement for the still unconfirmed Grand Theft Auto 6, GTA Online has continued to satiate the appetite of the series's fans, thanks in large part to the continuous updates. The most recent major DLC, The Contract, brought a ton of new content to GTA Online, including the return of GTA 5 characters Franklin, Lamar, and Chop the dog. This has given players plenty to do and explore, but it's also allowed fans of the original game to relive some of the best moments in a new light. Now several years older, The Contract has allowed players to get an idea of what happened to these three characters after the end of GTA 5. Although this latest update is not as significant as The Contract, this latest GTA Online update is significant nonetheless.
Related: GTA Online: How to Become a Cop (& Why You Want To)
According to online gaming monitor Tez2 (via Kotaku), the weekly GTA Online update has brought a slew of content updates, including the new Shinobi vehicle and the new game mode Double Down. In Double Down, players play as either Franklin or Lamar, as they fight against a horde of eight enemies. Their goal is to survive for four minutes while not losing their only life, while the enemies can respawn after their death. Surely a daunting test, Double Down will also offer a new challenge as well as the opportunity to see how Lamar and Franklin will respond under pressure like this.
New vehicle
– Shinobi ($2,480,500)
New Mode – Double Down out now
Prize Ride: RT3000 (Top 2 in Street Races for 5 days in row)
Podium Vehicle: Jugular
3x GTA$ & RP on
– Double Down Mode
2x GTA$ & RP on
– High Society Leak
– Payphone Hits
– Associate/Bodyguard Salary#GTAOnline pic.twitter.com/3DaFYth2Pw

— Tez2 (@TezFunz2) January 13, 2022
Even though a possible GTA 6 might not release until 2024, according to recent rumors, content updates like Double Down add enough that players can keep coming back. Of course, the increased rewards and sales on certain vehicles from this update will also be welcomed by players looking to fill out their collections, but players have clearly responded positively to getting to play as beloved characters from GTA 5.
Grand Theft Auto Online is approaching the decade anniversary and it shows absolutely no signs of slowing down. It's unknown what future content updates will add to GTA Online, but more additions like Double Down will certainly keep the game fresh.
Next: How to Increase Your Stats in GTA Online
Source: Tez2/Twitter (via Kotaku)
Amazing Race: Why Connie & Sam Didn't Return After The Delay
About The Author
Share this news on your Fb,Twitter and Whatsapp