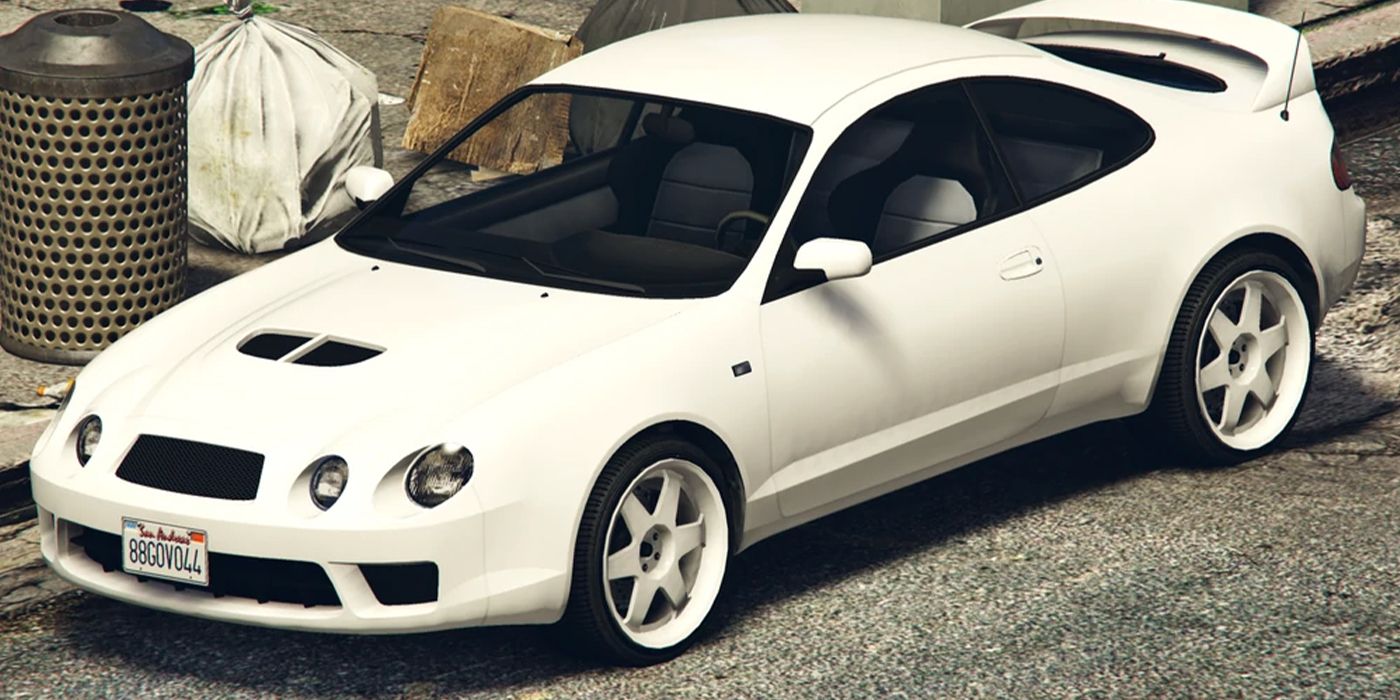 The Calico GTF is the January Prize Ride rewards in GTA Online. To unlock it, players will need to one race per day for five consecutive days.
The Calico GTF is the latest January Prize Ride in GTA Online that players can unlock by completing races. The Calico GTF is a two-door vehicle that is incredibly fast, making it useful for clearing challenging races. One of the most recent substantial updates was the Los Santos Tuners. In addition, there was a heavy emphasis on driving content, including tons of new vehicles and a brand new lot location where players can share their favorite rides. GTA Online even allows players to mod their vehicles in real-time in front of other players. It also introduced the Prize Ride challenge, where players can complete race-related challenges to get a high-quality car.
First, the player will need to unlock GTA Online's Los Santos Tuners content. For the month of January, players will be able to unlock the Calico GTF as the Prize Ride reward. Normally, the vehicle would cost $1.9 million GTA dollars to purchase. Long-time players might have access to that kind of in-game cash, but for new players, this might be the only way to get the Calico GTF for free for a while. Visit the Los Santos Tuners to get started, and the challenge will reveal itself.
Related: GTA Online Car Chase Recreation Embarrassingly Ruined By Police
To unlock the Calico GTF, the player will need to win at least one street race for five days in a row. They will need to make the top two racers in that race to win. It's important to mention that the Prize Ride will only be available for a limited time. It was added to the game on January 20th and will remain until January 27th, 2022. Once the event is over, the GTA Online's Prize Ride Vehicles will be removed and replaced with a new car for February. Fortunately, the types of races the player participates in don't have to be the same.
Unlocking The Calico GTF (LS Car Meet) in GTA Online
Players should consider a few things when racing in GTA Online to win.
Practice Turns: This is what typically spins an entire situation out of control. Make sure to drive slowly when approaching turns. Crashing can cost the player several seconds of valuable racing time.
Wait: The first corner is the most important. Since most players rush out the gate at the start of the race, they'll likely collide with that first turn. So stick back and watch it happen. Already, the race is made much easier.
Break Check: If another player is too close to the back of the car, slightly hit the breaks and let them bump into the vehicle. This will cause them to potentially spin out of control.
The most difficult part of this challenge is trying to clear it five days in a row. Some days might be more challenging than others, and it ultimately depends on their skill. It's possible to match with complete monsters who dominate the racing meta. New vehicles are added to GTA Online often, shifting which cars are considered the best. Keep a level head and keep driving, regardless of how many times they lose. Win five times to win the Calico GTF.
More: The Best Activities To Do With Friends in GTA Online
GTA Online is available on PlayStation 5, PlayStation 4, Xbox Series X, Xbox One, and PC.
90 Day Fiancé: Gino's Unearthed Photos Show How He Looks Without The Hat
About The Author
Share this news on your Fb,Twitter and Whatsapp