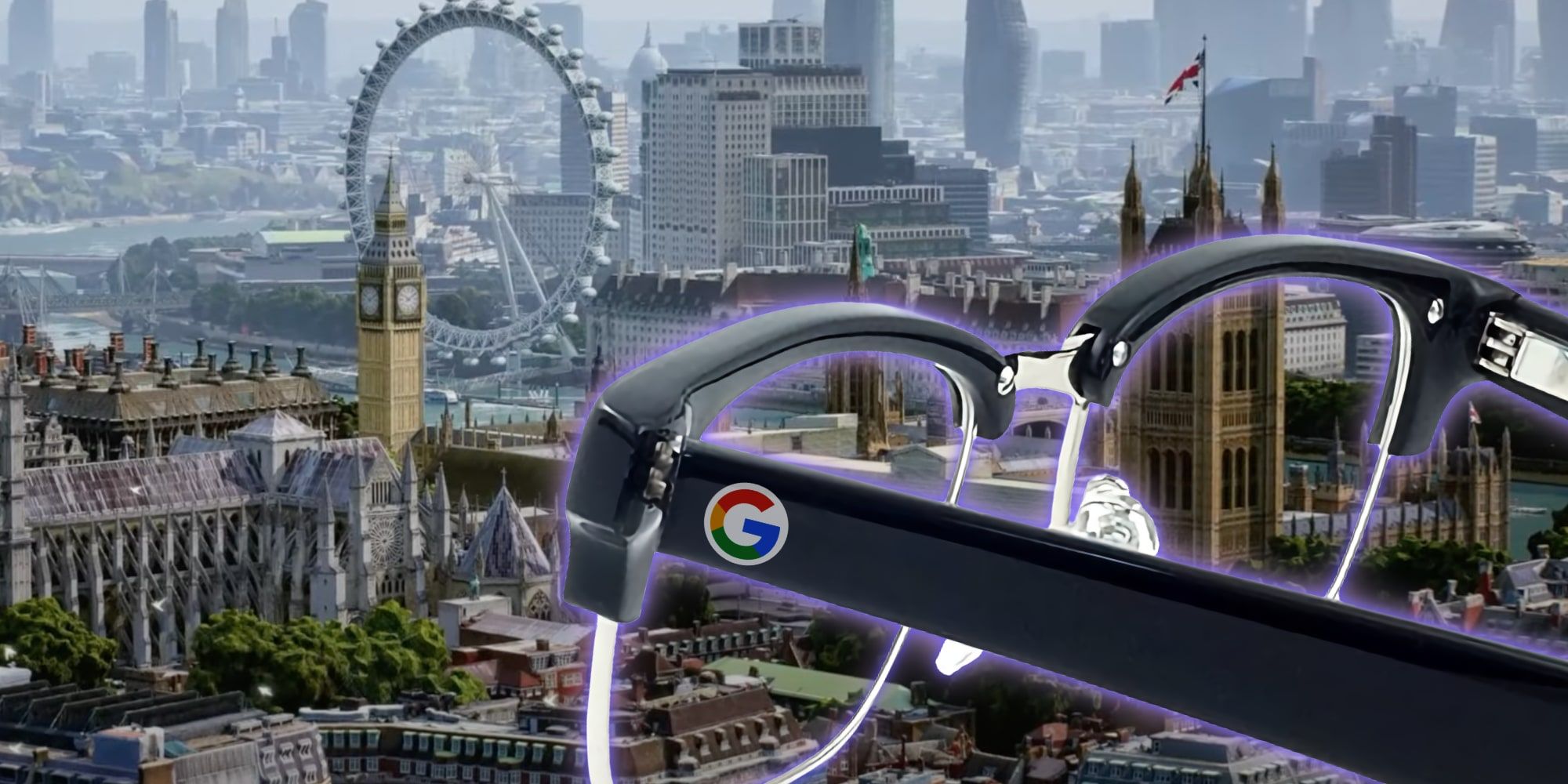 Google's 2022 I/O event previewed several new AI advancements and even teased AR glasses, but the best AR feature was shown as a phone solution.
Announced at Google I/O 2022, Scene Exploration might be the 'killer app' that makes augmented reality glasses worthwhile. In addition, Google announced a new budget smartphone, teased a Pixel Watch, a Pixel 7, and even said a Pixel tablet would come in 2023. The show stopper was AR glasses demonstrated at the end of the event. Providing live translation and transcription in the lenses is impressive yet might not be a daily need for most people. Something more is needed to sell AR glasses.
The 'killer app' concept began with the first spreadsheet giving a good reason to invest in a personal computer. This came at a time when computers weren't of interest to the general public since every new task tended to require a new program to be written. The spreadsheet was a tool that anyone could use with a bit of training. An Apple II computer running Visicalc made the personal computer worthwhile. Naturally, desktop publishing greatly enhanced that value, and it exploded into daily life soon after. So far, that doesn't exist for AR technology.
Related: Google Maps Is Getting A New Immersive View Mode — Here's How It Works
Built on top of the already impressive Multisearch feature, Google introduced an enhanced form called Scene Exploration at its 2022 I/O event. This new technology scans a scene in real-time, revealing hidden details about the current camera view, such as the ingredients and ratings of chocolate bars displayed on a store's shelf. Google gave a brief demonstration during its live event. However, the final version won't be available for the Pixel phone until later this year. While Google's video showed this running on a smartphone, this is the sort of experience that could justify the expense of advanced AR glasses.
Google's Augmented Future
Google Maps 3D imagery is being improved with Google Cloud Immersive Stream, another area that opens up interesting AR and virtual reality possibilities. The technology will be rolling out to smartphones later this year, and if it can run on a smartphone, it can work with an AR headset or full glasses. Allowing virtual travel in aerial as well as street views, trips can be previewed with great detail and planned before leaving home. The technology can even piece together 2D photographs taken inside a restaurant or museum to create a virtual 3D space for browsing from anywhere in the world.
Science fiction stories have long suggested the possibility of enhancing a person's own knowledge and understanding through the use of computer and internet-powered heads-up displays. The only appropriate form for this in daily life is AR glasses or contacts. While a smartphone will be the first to have this technology, making it effortless and unobtrusive with a wearable that doesn't have to be taken out of the pocket and waved around will be a game-changing experience. Google I/O 2022 gave an early look at the technology that will make AR worthwhile. Its 'killer app' gives it a reason to exist and justifies its cost.
Next: Google's AR Glasses Revealed In Teaser At I/O 2022
Source: Google, Google/YouTube
90 Day Fiancé: Robert Posts Special Video After Baby Son's Death
About The Author
Share this news on your Fb,Twitter and Whatsapp